Batting collapse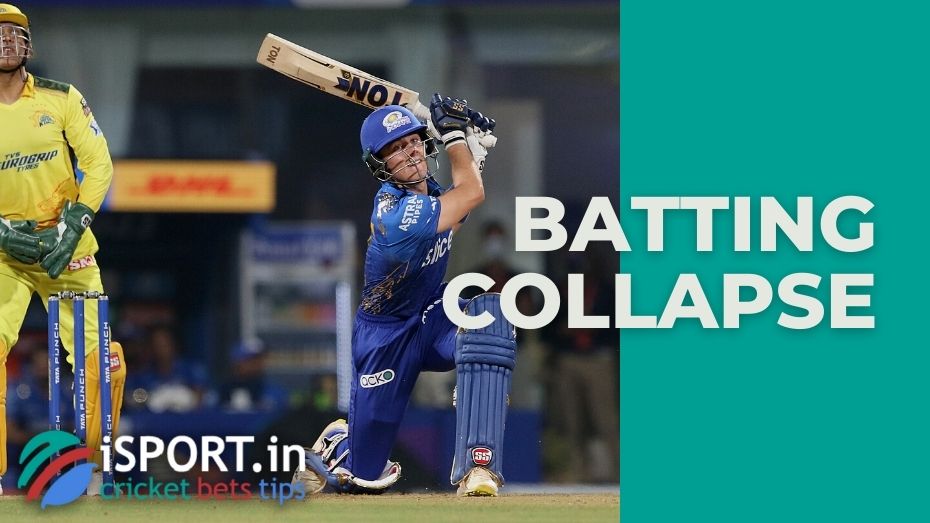 A good batsman should stay on the field as long as possible. When several consecutive players in this position leave the field, this situation is usually called a batting collapse.
Batting collapse: the basic meaning
The expressions "order collapse" or "middle order collapse" are used with batting collapse. Order collapse is the most unpleasant situation on the field.