Bottom hand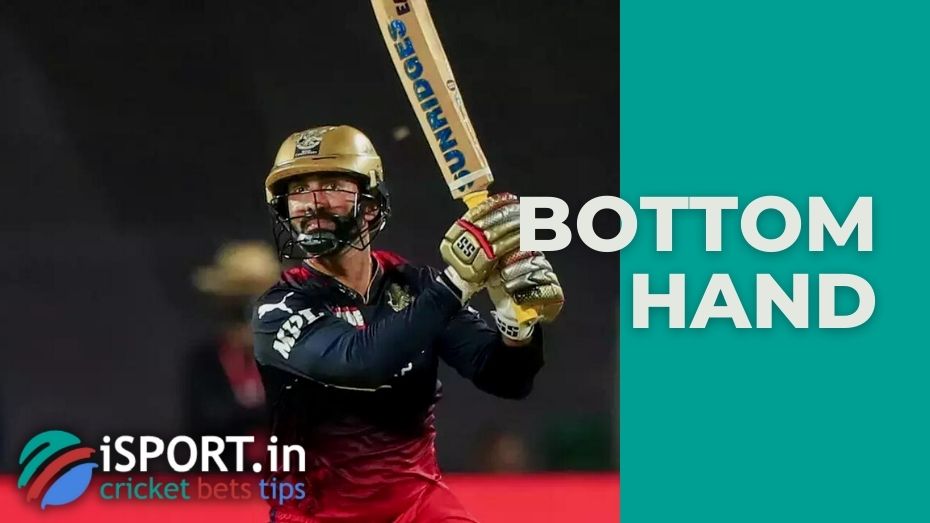 The correct grip of the bat helps the batsman to perform a good hit on the ball. Having worked out this element, you can be sure of the performance of different types of strikes. The bottom hand is called the cricketer's lower hand, which is closest to the bat's blade.
Bottom hand: the basic meaning
High-level players technically hold the bat correctly. The upper hand plays a key role, and its grip on the bit resembles the letter V (the greatest effort is applied with the thumb and index finger). The lower arm plays an auxiliary role. In case of non-compliance with elementary technical characteristics, the cricketer risks sending the ball far beyond the field, and this will be considered a gross mistake. After the inning played, his team coach will have to conduct an individual conversation with the player.