Bunny (rabbit)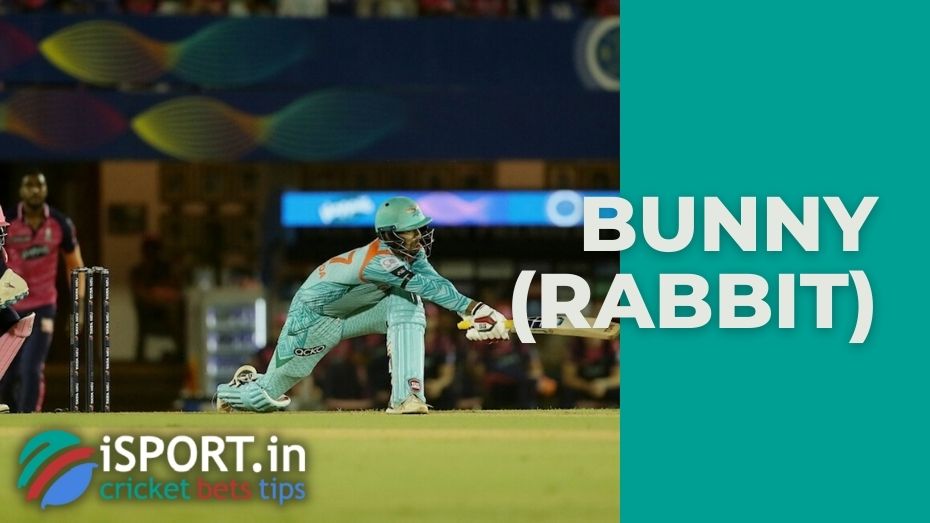 In cricket, as in any sport, there are top players and those who balance between being in the first squad and being on the substitutes list. The word bunny (rabbit is a synonym) has two meanings.
Bunny (rabbit): two values
In the first case, the bunny (rabbit) are cricketers who play well in the bowler position but perform poorly as the batsman. The main batsmen of the team are expected to bring extra runs to the team at least. Bunny (rabbit) is almost constantly removed from the field after just a few throws of the opponent, and often the athlete performs under number 11. Even the word ferret more offensive to cricketers is more offensive to cricketers. It means that such an athlete performs even worse than a bunny (rabbit). He may be from a different team. Cricketers often joke in such cases: "Sends in a ferret after the rabbits".
When talking about batsmen, who are often removed, they also use the expression "Hoodoo." Also, the word bunny (rabbit) applies to a player who, in principle, does well in the batsman position but is often eliminated in confrontations with the same bowler. Basically, this is an awkward contender for a particular batsman.
Bunny (rabbit): famous cricketers
There are several examples in the history of cricket with famous athletes called bunny (rabbit). One of England's captains, Michael Atherton, was a good player and became the national team captain at the age of 25 and led the team for 54 matches in the Test format. He played with his right hand in a bowler position and also acted well as a batsman. The exception was the confrontation with Australian cricketer Glenn McGrath. Personal bunny (rabbit) for McGrath became after being eliminated 19 times in confrontations with an opponent in 17 matches.
Another Englishman, Graham Gooch, had a long career, performing for 27 years. During this time, he became the top scorer with 67,057 runs. In first-class matches, he scored 22,211 runs, which is also a unique achievement. Gooch is one of five players with over 100 first-class centuries. Malcolm Marshall, who played for the West Indies team, was an inconvenient opponent for him. Gooch has been eliminated 16 times in face-to-face confrontations.
Swing bowler Chris Martin of New Zealand was a reliable bowler for his national team, but he acted hesitantly in the batsman position. He finished his career with an underwhelming average of 2.36 and also received 36 ducks.