Across the line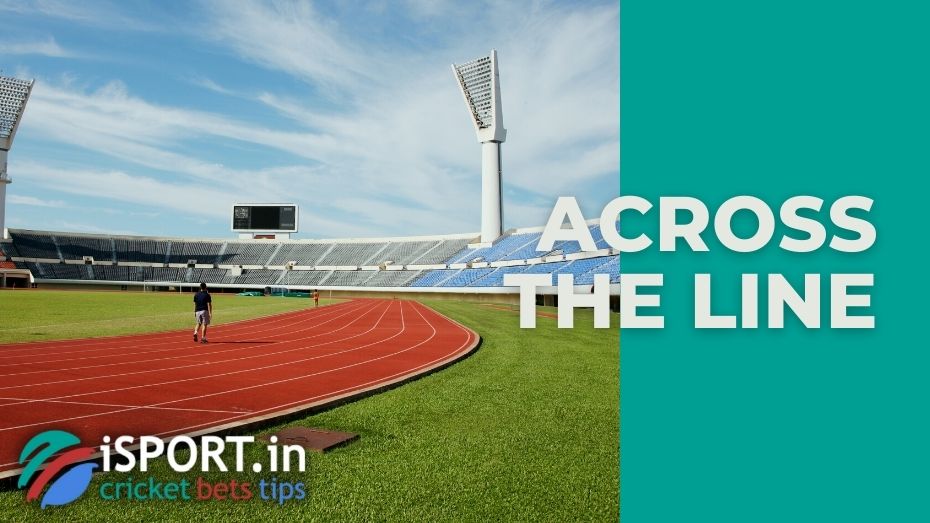 On our website, you can get acquainted with all the popular and relevant terms in the world of cricket. We talk about them in detail, adding examples. The first of the terms is "across the line".
Across the line is a bat strike performed by a player in the direction of the ball movement. The cricketer hits across the balls' path, not along. Naturally, such a blow is considered risky, and the player must calculate the power of the blow. If this fails, control of the ball is lost. The cricketer may find himself in situations "strangled" or in a "leading edge" in case of a mistake. In this case, the wicketkeeper has the opportunity to calmly catch the ball and add points to his team's piggy bank.
Time to use Across the line
Usually, batsmen commit across the line, aiming at the square or behind the square. Most cricket experts do not approve of such a technique, but there are also those players for whom performing across the line is considered acceptable. The kick must be executed at the right time and against a certain ball. Across the line is the only way out of the situation for players when they find themselves in a tight line. Cricketers often use a similar technique in slog overs or death overs. Aggressive play and powerful strikes, in this case, can bring the desired victory.
To confidently perform across the line, the player must be well prepared technically. If a cricketer is capable of making such a strike, then his skills and abilities can be useful to the team at key moments of matches. Experts note that an athlete must simultaneously monitor both his hands (primarily wrists when swinging the bat) and the ball when performing across the line. That is, good coordination is necessary for the application of this technique. Usually, for training across the line, cricketers need classes from strong coaches. Good physical fitness at the basic level is helpful for athletes. For people who do not play sports at a professional level, this blow will be very difficult to perform.