Sandshoe Crusher / toe-crusher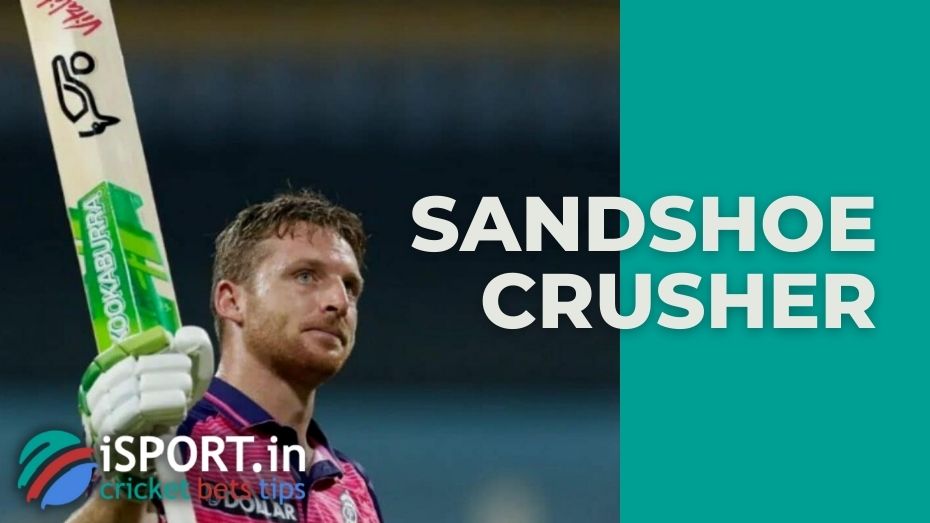 Sandshoe Crusher / toe-crusher is a professional cricket term used to describe the yorker (variation of the flat throw). However, its version – sandshoe/toe crusher, has such a powerful rebound that it is capable of knocking the batsman off his feet.
The name of the throw reflects what is happening on the field in its entirety – a powerful throw runs the risk of being a reason to hit the batsman in the leg if he does not cope with it. Because the shoes are not included in the set of protective equipment, a quality throw has every chance of serious damage to the player's ankle in the striking position.
So when watching the video with the most successful implementation of the sandshoe crusher, one can trace the entertainment and skill of the server and the unrestrained pain of the batsman.
Television commentators first used the term in the early 1990s to describe the frequent inswinging yorkers from the Pakistani bowlers Wasim Akram and Waqar Younis. Later Indian batsmen Bumrah and T Natarajan demonstrated their toe-crusher skill
Experts say the sandshoe crusher is quite difficult to execute, as it must hit the target before landing. Thus, the batsman has time to react – to hit/defend. However, in the case of a toe-crusher hit, you can talk about a spectacular throw.