Mis-field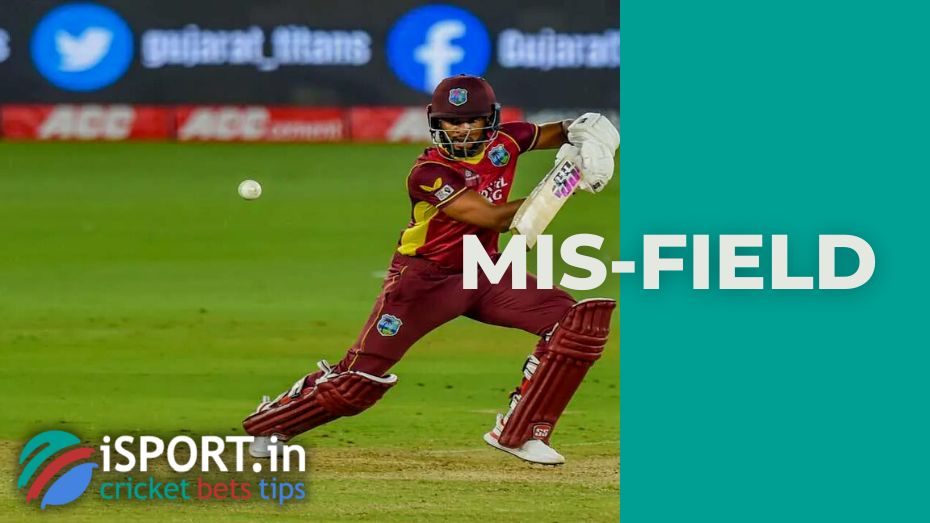 As already understood, the phrase mis-field refers to the error or inability of the fielder to quickly pick up the ball after being hit by the batsman. Such errors happen due to many commonplace reasons:
Wrong tactics of the captain in the location of field players (there are empty spaces that the opponents could see);
Lack of agreement between field players as to who will catch the ball first;
Due to weather conditions (after rain there is a possibility to fall, during the sun you can not see the flight of the ball, etc.);
Personal mistakes of field players (in receiving or passing the ball);
Naturally, the outfield players are some of the most important members of the team. So how do you avoid mis-field? Firstly, the team should have the most prepared players. They must have a well-developed running speed and accuracy in passing the ball to their teammate. Secondly, the players must know how to negotiate with each other (in principle, we have listed all the top points).
It is worth understanding the consequences of mis-field. In the event of such mistakes, the opposing team will rejoice and actively collect runs. In addition, if the field players make frequent mistakes, the team's morale can significantly decrease. Of course, what is bad for one team is almost always good for the other in any team sport. By the way, you can find a selection of funny moments related to mis-field on various video portals.
You can bet on your favorite team with Nomini promo code.