Not out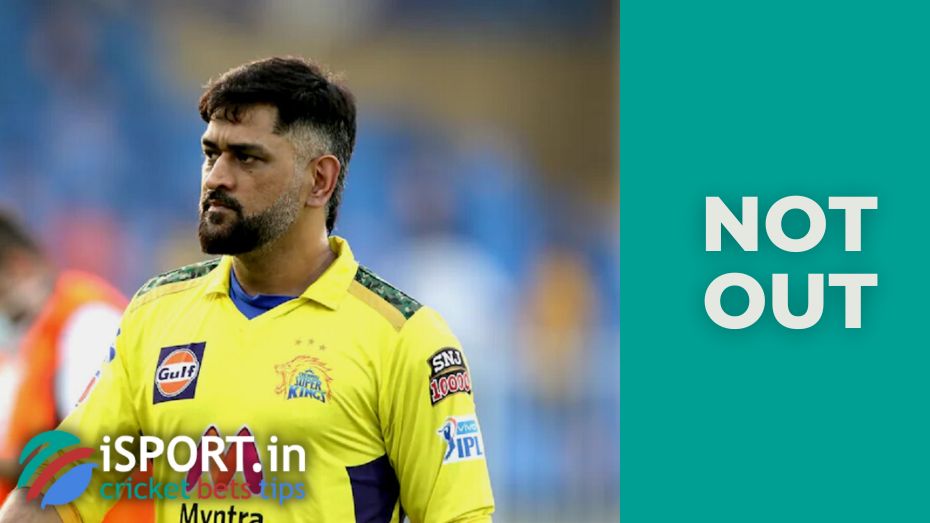 According to the Laws of Cricket, an inning is considered completed in the following cases:
Bowlers have made the maximum number of overs;
At the command of the batting captain, the inning can be closed early;
Game time is over;
All batsmen (10 players with a bat) are knocked out or caught.
The phrase not out refers to the batting team and is associated with the last point. Not out denotes the batsman's status. For example, if an inning is closed due to the maximum number of overs used, then the player with the bat on which the inning ended is considered not knocked out, that is, not out.
Interesting fact: even if all the batsmen were knocked out or caught by the batting team, one batsman still has the not out status. This will be the 11th player who was the last non-striker during the inning. The inning is closed when the 10th batsman is out of the game since the 11th batsman does not have a pair. If a player with a bat has received the not out status, an asterisk will appear on the scoreboard next to his last name.
Also, during the match, the batsman may leave the game prematurely (he was injured or began to feel worse). Instead, the next batsman enters the field, and the injured one can resume his game later. If such a player does not enter the field before the end of the inning, he is recorded in the match report as retired – not out.
You can bet on your favorite team with 1win promo code.