Cap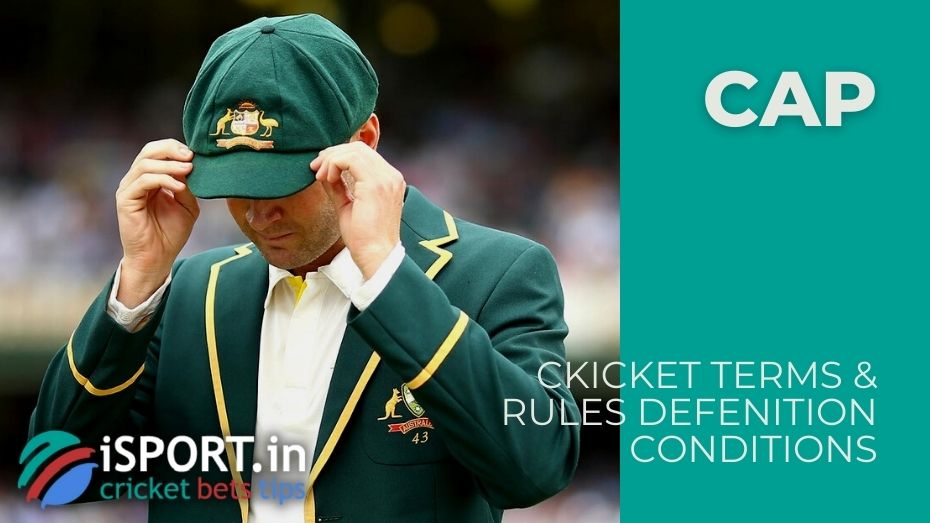 A cap in cricket is an indicator of the importance of a player in a team. This is the official headdress that is used by cricketers both at international matches and at domestic ones. Basically, caps are made of felt. To date, it is difficult to determine what shape caps were worn two centuries ago. Today, it is an ordinary baseball cap, which is often painted in the traditional color of the team.
Cap – the player's indicator
In professional cricket, caps carry important meaning, especially in first-class and test matches. Players competing in test competitions are solemnly presented with a cap before their debut. For him, this is getting the first cap. The headdress is numbered according to how many players have managed to play for their country's national team before him. For example, if a player has become the 47th player in the entire history of the national team's performances, then he is given a cap with the number 47.
Caps can also be awarded for a certain number of test matches played. Of course, a headdress will not be given for each game played, but for every 50 or 100 matches, a cap awarding ceremony will be held before the draw. As of April 2021, 70 players have played 100 or more test matches for their national teams.
As for the domestic first-class championships, having a cap here means being one of the best players in the team. A very popular system of giving caps occurs in England. Here, the player is not given a headdress for the debut; you need to earn a cap, show your professionalism. If the team management handed a cricket player a cap – it means that the club recognizes the player's professionalism and makes him a permanent member of the team.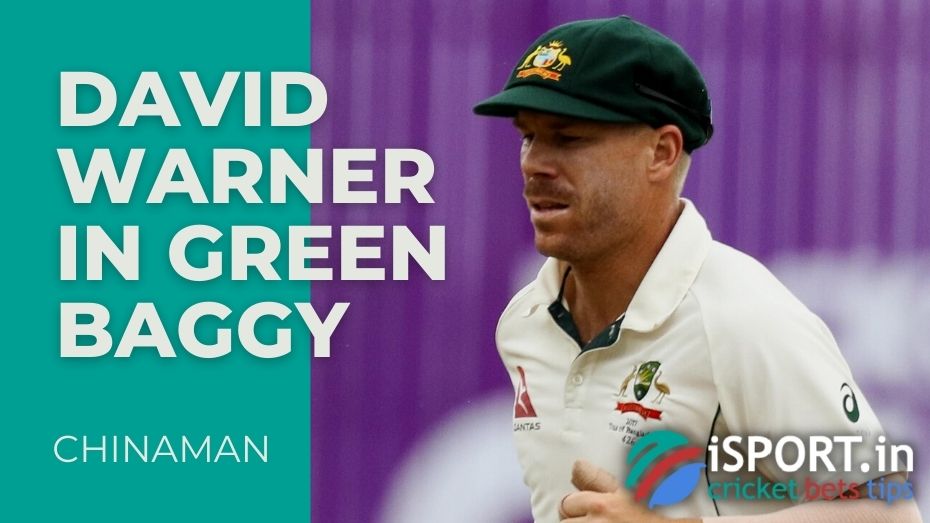 The most famous caps are Australian ones. It is a little different from a regular baseball cap. This is usually a baggy headdress. Every fan and player in Australia treats his headdress with respect. For them, caps are a good luck charm. Players who receive the first cap can wear it for a very long time, and in no case, change it for others. Therefore, if you see a player with a badly worn cap during a match, then you should know: firstly, the player has been playing cricket for quite a long time, and secondly, he is a superstitious player.
By the way, the world record for the number of test matches held belongs to Sachin Tendulkar from India. During his 24-year professional career, he has played 200 test games. And in total, during his entire career, he played 664 international matches, where he scored 34,357 points.
It should be noted that in addition to the cap, hats are also worn at tournaments. However, they are not given for the debut or the player's abilities. First of all, hats are designed for protecting from the sun and bright daylight.
The Cap is a very important person, a lot depends on him. Read more information about cricket in our section with cricket terms.
Cap: what you need to know
Why the cap so important in cricket?

In short, а cap in cricket is an indicator of the importance of a player in a team.
Which cap are the most attractive?

Perhaps the most famous version of the cricket cap in the modern setting is the baggy green cricket cap of the Australian cricket team, for which the players and fans of Australia hold a degree of reverence.
When did the cap become un cricket?

The origins of the cricket cap are hard to discern, however prints showing the game being played in the eighteenth century, already depict players wearing a variety similar versions of the traditional cricket cap.