Slash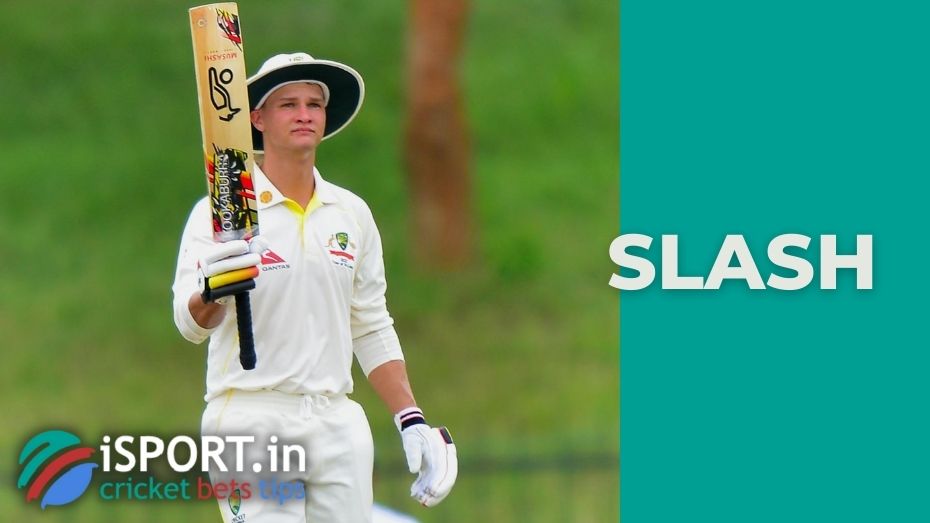 Usually, the term "slash" refers to the aggressive style of play of a batsman, but it can also have several additional meanings. Of course, the use of this word in cricket has nothing to do with the name of the famous guitarist of the band Guns N' Roses, but it originates in the name of the punctuation mark of the same name.
What does the term slash mean in cricket?
Most often, a slash is called a batsman's strike but performed very aggressively and recklessly. The name was due to the external similarity between the punctuation mark of the same name and the movements that a batsman makes with a bat. Simply put, this term is used to refer to a short inning made by a batsman. Usually, a slash implies that the batsman hits the ball towards the offside (square on the offside) if the bowler has made a short-pitched ball in the direction of off stump.
Even though slash implies a desperate and, at first glance, reckless style of play, its main goal is to earn as many runs for the team as possible. Aggressive play is as much a part of the match as any other strategy or element. So a batsman who resorts to slash has, as a rule, a single goal: to raise his own rating, earn a number of runs that would not be lower than his individual average and, ultimately, help his team win the match.
You can bet on your favorite team with 10cric promo code.