Off cutter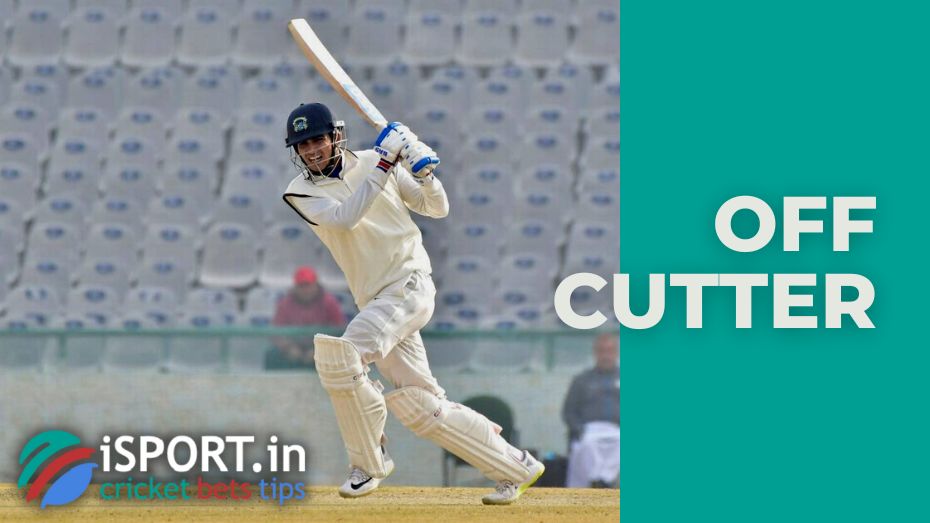 Basically, in professional cricket, the innings can be of 2 types: spin bowling and fast bowling. Spin bowling is a technique in which the ball flies slowly, but because of its rotation, when it bounces off the pitch, it can change its trajectory. Fast bowling is different in that such a technique has balls flying at a fast speed.
The fast bowling style has many different throws. Depending on the pitch, bowlers can be called differently:
Fast bowler;
Quicks;
Pacemen;
Seam bowlers;
Swing bowler.
Fast bowling has pitches under the name seam bowling. What are these serves? Each ball has its own seam. So, seam bowling is a throw where the seam plays a decisive role. If the ball lands on the seam during the pitch, its rebound will be very unexpected for the batsman (of course, much depends on the bowler's professionalism).
In turn, seam bowling has cutters. A cutter is a special throw when the ball in flight rotates around its axis in the opposite direction of the seam. This serve is very similar to an off break (there is a separate article on our website), but it differs in that the ball spins less but flies at a higher speed than when serving an off break.
Depending on the bounce and the rotation of the ball, the cutters are divided into leg cutter and off cutter. In this article, we explain what an off cutter is.
In such innings, the bowler holds the ball with three fingers (the palm is turned to the body). The index finger covers the upper part of the seam, the middle finger is located slightly to the left, and the thumb holds the lower side.
The speed of the ball also plays an important role. Thanks to it, the ball changes its original trajectory. A batsman may simply not have time to react to such a movement, and because of this, the ball can easily break the batsman's wicket.
Cutters are especially good to serve on uneven surfaces. If the ball hits such a place because of its seam, it sharply loses speed and randomly bounces off the pitch to a small height. Therefore, you can also hear how such serves are called shooters.
Nowadays, pitch cutters are used mainly in the format of cricket with a limited number of overs.
You can bet on your favorite team with Riobet promo code.