Anchor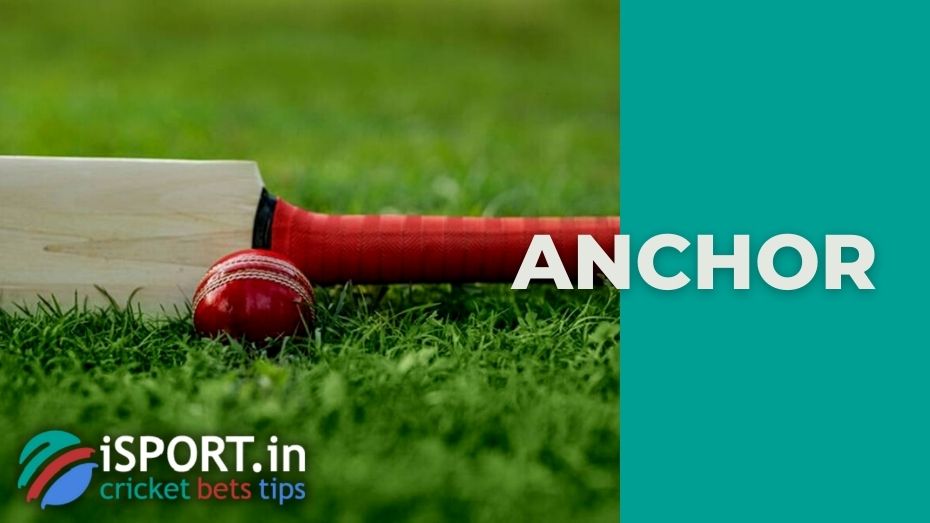 We continue to get acquainted with the basic terms of cricket. Anchor is a batsman who is able to act confidently in defense for a long time. This player brings his team a large number of points. Most often, cricketers No. 3 and No. 4 in the team act in this position.
Anchor: the basic meaning
In cricket, the attacking role is played by bowlers. They send the ball towards the opponent with their hand. The ball is beaten by batsmen who have a bat in their hands. A special cricket projectile is made from willow, has a long cane and a flat blade. It is important to understand that special bats are made for cricket. You won't find them in stores that sell self-defense products. The bats can be of different designs at the players' request, while their size is regulated.
The main task of the batsman is to hit the balls to bring the team as many points as possible. The leading players in this position are called an anchor. Note that depending on their style, cricketers can act defensively or aggressively.
Anchor: the best in history
Recently, the BBC conducted a survey to determine the three best anchors in the history of world cricket. The top three included Sachin Tendulkar (India), Sir Garfield Sobers (West Indies) and Sir Donald Bradman (Australia). Sobers and Bradman have long completed active performances. Bradman passed away in 2001 at the age of 92, and Sobers turned 85 in 2021. Tendulkar is one of the favorite athletes in India. On the field, he makes memorable score runs and can confidently respond to the most difficult attacks of opponents.