Floater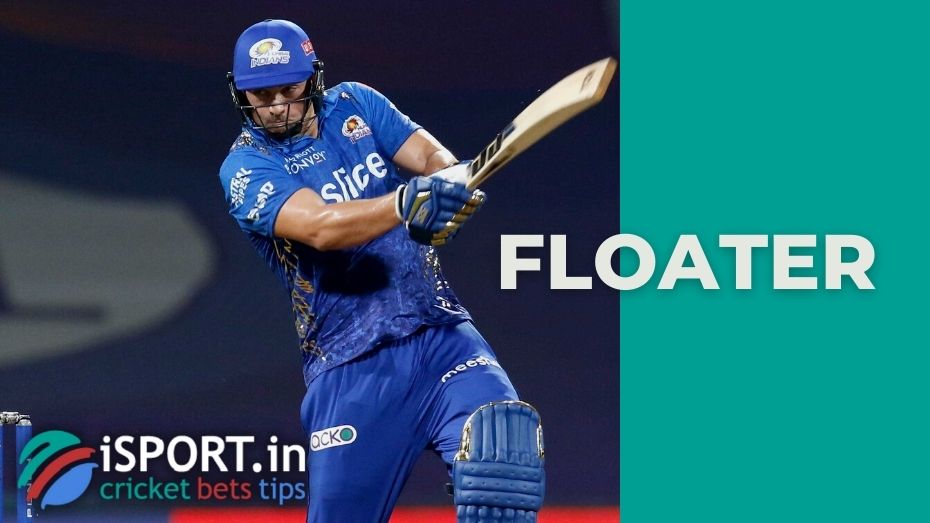 In professional cricket, there are various techniques for serving the ball to a batsman. These are mainly fast bowling and spin bowling. According to the name of the first method, it is clear that the balls are served at high speed.
Spin bowling is a technique in which the ball flies slowly but can dramatically change its trajectory after the flight. Players who prefer spin bowling are called spinners. The term floater refers specifically to this style of serving. With such a throw, the player holds the ball with two fingers: the upper part of the ball with his index finger and the lower part with his thumb. At the moment of serving, the bowler seems to push the ball towards the batsman with his fingers. As a result, the ball flies along a strongly curved trajectory, and from the outside, it seems that it is floating in the air. Actually, this is why the name floater appeared.
You can bet on your favorite team with Betonline promo code.