Tail-ender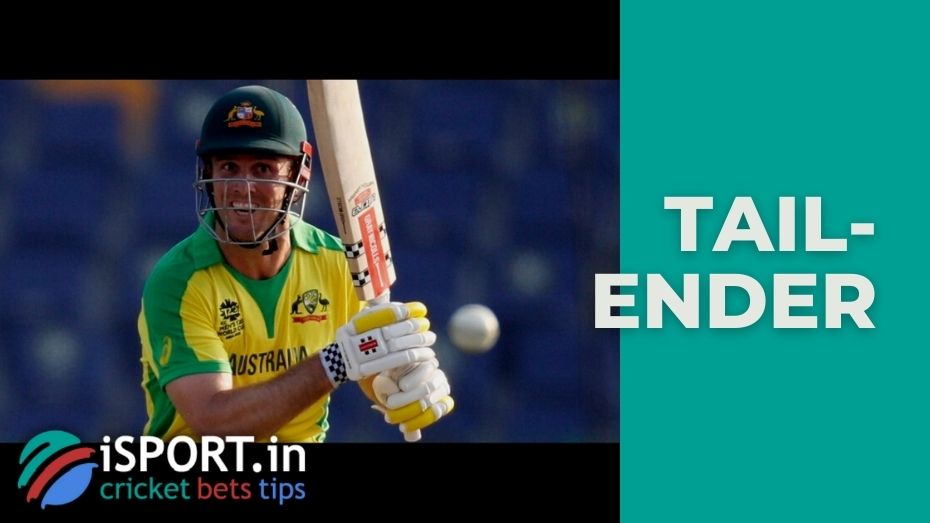 Tail–ender is a player in the position of a lower-order batsman or a category of final players, which is associated with an insufficient level of their batting skills. They try to send such cricketers to the end of the squad, where they occupy the 9-11 batting order. In this category, their skills correspond to the professionalism of the bowlers.
The audience is always in anticipation of the final batsmen. Sometimes it is the tail-ender players who are able to surprise because nothing is expected from them. It is possible that there will even be elite selectors in this position.
So James Anderson and Monty Pontesar are considered masters of their craft – tail-ender position players. The English have always been in good standing, but they were remembered as part of the 2009 Ashes series tournament, where, largely thanks to their 11.3 overs per game, England was able to defeat the Australian national team.
The strength of a player in the tail-ender position is considered to be his unpredictability. It is possible that a player with a bat of the last order will be passive and will not be able to cope with his task. However, as soon as an aggressive batsman takes his place in a sporty way, he is able to deprive his opponent of points. Sometimes their emancipation allows them to play as effectively as higher-order players.
It is worth noting that many people mistakenly believe that tail-ender is associated with Last Man Jack or a reservist, which is incorrect.