Death bowler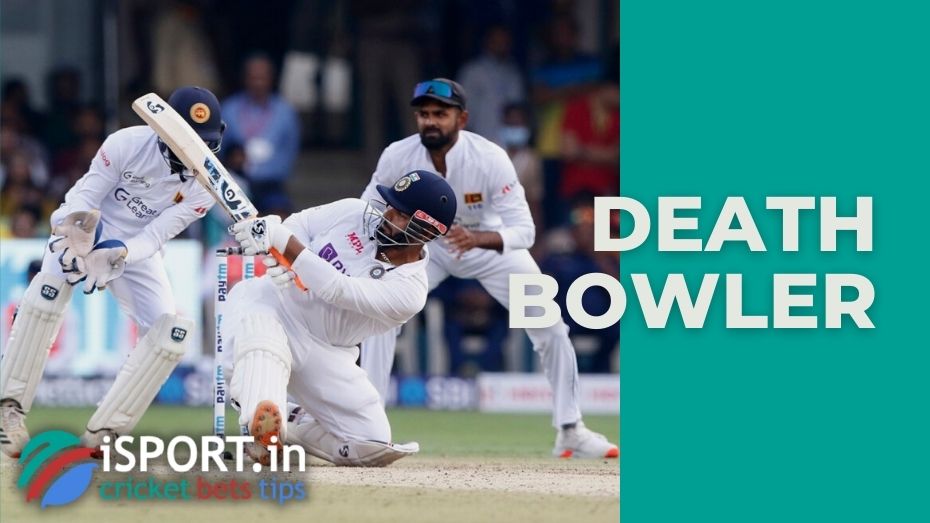 Death bowler is a cricketer who can help out his team in the most difficult and crucial moments. Coaches especially use this tactic in formats with a limited number of overs. The main task of the bowler at this point is to allow opponents to gain as few runs as possible.
Death bowler: core meaning
The death bowler often performs in the One Day International format, helping the team in the final overs. Bowler is important to be psychologically prepared for the opponent's actions. At this point, the batsman of the other team will constantly exacerbate the situation to squeeze out as many bugs from the bowler as possible. So the actions of the throwing players, in this case, are also called "death bowling". Often the Yorker does bowlers. This is a fast and short throw. It is ideal when the ball falls in front of the batsman's bat or flies into the player's lower body.
The secret of a good death bowler is not so much technique and tactics as the ability to act in a position when the team is toe-to-toe with the opponent or even slightly inferior to him. Cricketers are taught to prepare for difficult situations in training. Usually, coaches advise to divide the preparation into three stages:
To apply death bowling in difficult situations, actions need to be tested in simpler conditions. Sparring with a strong batsman of your team would be a great help. At the same time, it is better to have motivation for such sparring because this fact will be of great importance in a real game. If a player hits poorly in a training series, then there must be certain consequences. For example, in case of failure, the athlete promises to do 50 push-ups.
Before sparring, it is important to warm up for at least 20 minutes actively. The best way to warm up is to use cardio exercises. At first, you can make several throws into the void, that is, without a batsman. Then batsman must be in sparring.
It is necessary to keep score during sparring. It's possible to give the batsman a head start and try to revenge.
In any case, training will help you develop better technical and psychological skills, thanks to which you can play more confidently in a really difficult situation.