Kieron Pollard
Date of Birth:
10.11.1993
Batting Style:
Right Hand
Bowling Style:
Right-arm Medium Seam
Test Rankings
ODI Rankings
T20I Rankings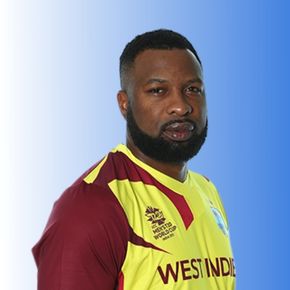 Kieron Pollard – the current captain of the West Indies national team in ODI and T20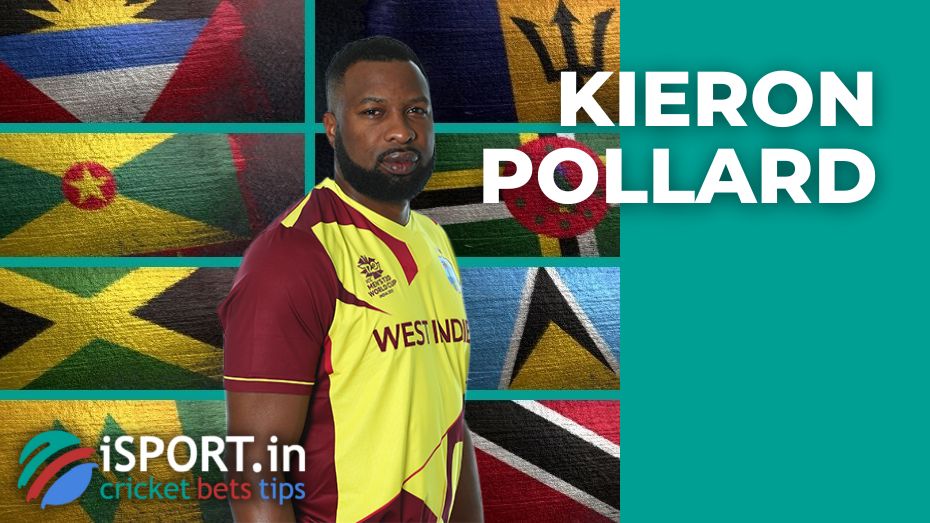 Kieron Pollard is a versatile cricketer who successfully combines the positions of a batsman and a bowler. Currently, he represents the West Indies national team at One Day International and Twenty20 International as a team captain. There are many merits in the list of professional achievements of an athlete. Let's get to know this player better.
Kieron Pollard: how his professional career developed
Kieron Pollard was born on May 12, 1987, in Tacarigua – Trinidad and Tobago. Kieron is considered a versatile player who can play in right-handed batsman and right-arm medium-fast bowler positions. He is characterized by an aggressive style of play on the field.
In 2005, Kieron Pollard started playing for the West Indies national team in the U-19 category. A year later, in 2006, he made his debut in first-class cricket for Trinidad and Tobago.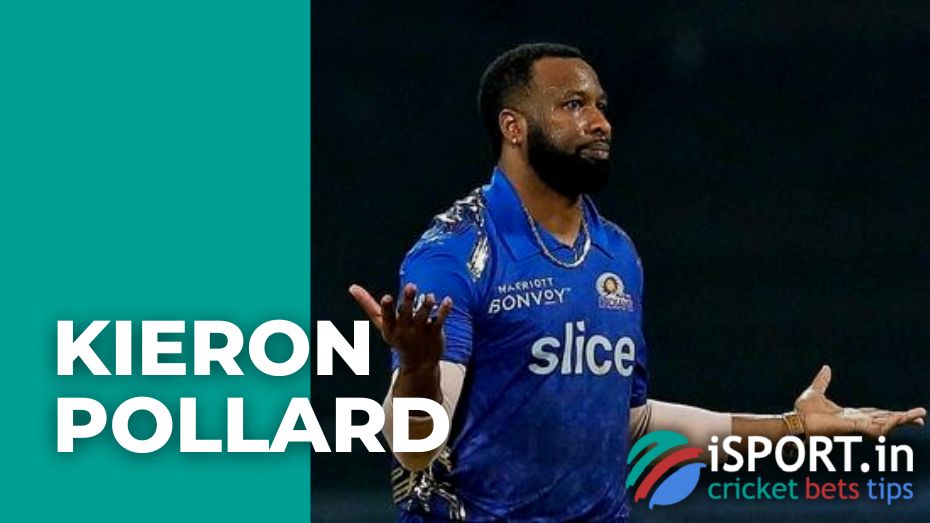 On April 10, 2007, Pollard played in a One Day International against the South African national team for the first time. The athlete made his debut at the Twenty20 International on June 20, 2008.
Professional achievements of Kieron Pollard:
In 2007, together with Trinidad and Tobago, he won the KFC Cup.
In 2008, he earned the man of the match award.
In 2010, he was the highest-paid player in the IPL. Then he played for Mumbai Indians.
In 2011, he won the Champions League Twenty20 with the Mumbai Indians. The success was repeated in 2013.
In 2011, he won the KFC T20 Big Bash with South Australia.
In 2012, he won the Dhaka Gladiators Bangladesh Premier League.
In 2013, he won the Indian Premier League with Mumbai Indians. The success was repeated in 2015, 2017,2019 and 2020.
In 2014, with Barbados Tridents, he became the CPL champion.In 2015, he won the Cape Cobras Ram Slam T20 Challenge.
In 2017, he won the T10 League with Kerala Kings.
In 2019, he became the fourth West Indian batsman to score 1,000 runs in a Twenty20 International.
In 2020, he became the first player to play 500 matches in a Twenty20 International.
In 2020, with Trinbago Knight Riders, he became the CPL champion.
In 2021, he became the third batsman to hit six sixes.
During his 15-year career, Kieron Pollard managed to play in many cricket clubs. You can get acquainted with the full list in our table.
Teams that Kieron Pollard played for
Club name
Years of performance
Trinidad and Tobago
since 2016
South Australia
2009-2011
Mumbai Indians
since 2010
Somerset
2010-2011
Dhaka Gladiators
2012
Adelaide Strikers
2012-2017
Barbados Tridents
2013-2017
Cape Cobras
2014-2017
Karachi Kings
2017
Dhaka Dynamites
since 2017
Kerala Kings
2017-2018
Multan Sultans
2018
Melbourne Renegades
2017-2018
St Lucia Stars
2018
Peshawar Zalmi
2019
Trinbago Knight Riders
since 2019
Deccan Gladiators
since 2019
Kieron Pollard performs under number 55.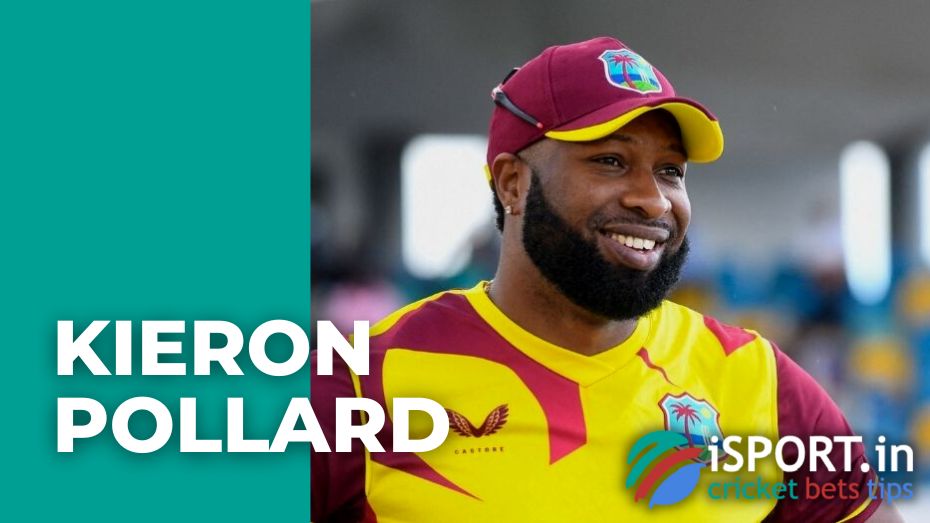 Kieron Pollard: personal life, interesting facts
Kieron Pollard grew up in a large family. The athlete has two younger sisters. Kieron has no father, so the whole life and upbringing of children was on the shoulders of the athlete's mother.
Kieron Pollard has been married to his long-time girlfriend, Jenna Ali, since 2012. The couple has three children – a son and two daughters.
Interesting facts about Kieron Pollard:
His full name is Kieron Adrian Pollard.
Game nicknames – Polly, BigMan, Destroyer.
In his spare time from cricket competitions, he likes to play football. He is also a fan of Manchester United.
Cricketers who inspire him: batsmen Brian Lara and Carl Hooper and bowlers Curtly Ambrose and Courtney Walsh.
Kieron Pollard actively updates his Instagram page, where he is signed as @kieron.pollard55. One million subscribers follow his life. In particular, the athlete publishes photos with his family.