Shane Watson
Date of Birth:
17.06.1981
Batting Style:
Right Hand
Bowling Style:
Right-arm Medium Seam
Test Rankings
ODI Rankings
T20I Rankings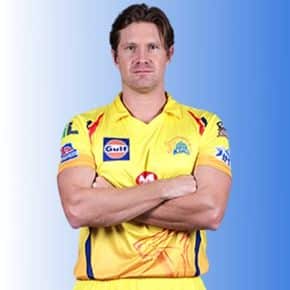 Shane Watson: a famous Australian cricketer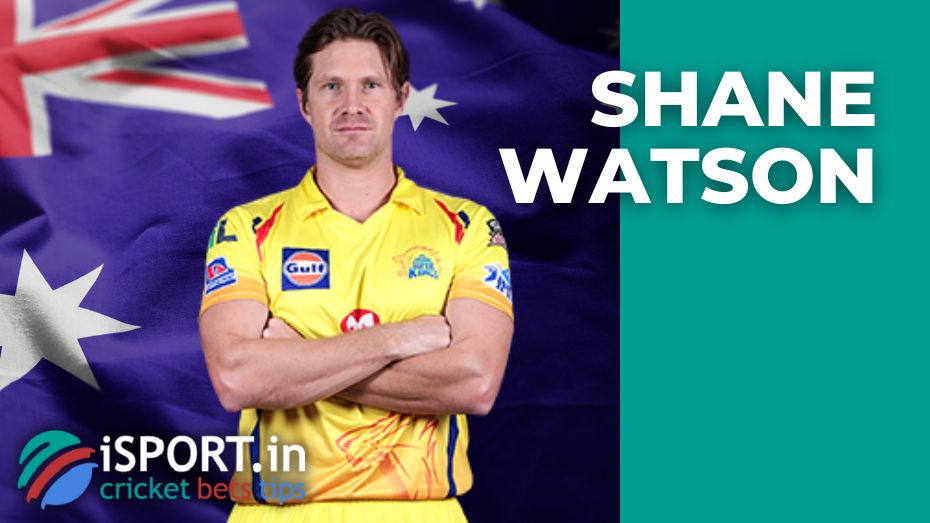 Shane Watson was born in Ipswich, Queensland, on June 17, 1981. He played in all formats and represented the Australia national team from 2002 to 2016. Holder of several T20I, ODI, and T20 records. For five years, he was the highest-paid cricketer who did not play for the Indian Premier League.
Shane is deservedly considered one of the brightest all-rouders of recent years. He is equally good in all positions, moderately aggressive, and able to change the pace during the match. It was primarily thanks to Shane that Australia confidently reached the Champions Trophy final in 2009, taking the trophy.
In 2000, Watson won a scholarship from the Australian Cricket Academy. He began his career playing first for Tasmania and later for his native Queensland.
In 2008, he made his debut in the Indian Premier League (Rajasthan Royals). Success came to him almost immediately: in his first season, Shane became one of the three most effective bowlers on the team, contributing to its final success to a large extent. Having missed the next season due to injury and obligations to the national team, the Australian triumphantly returns to the field a year later. It is difficult to say how long Watson's cooperation with RR could have lasted if not for the scandalous two-year ban in 2016, after which the player moved to Royal Challengers Bangalore.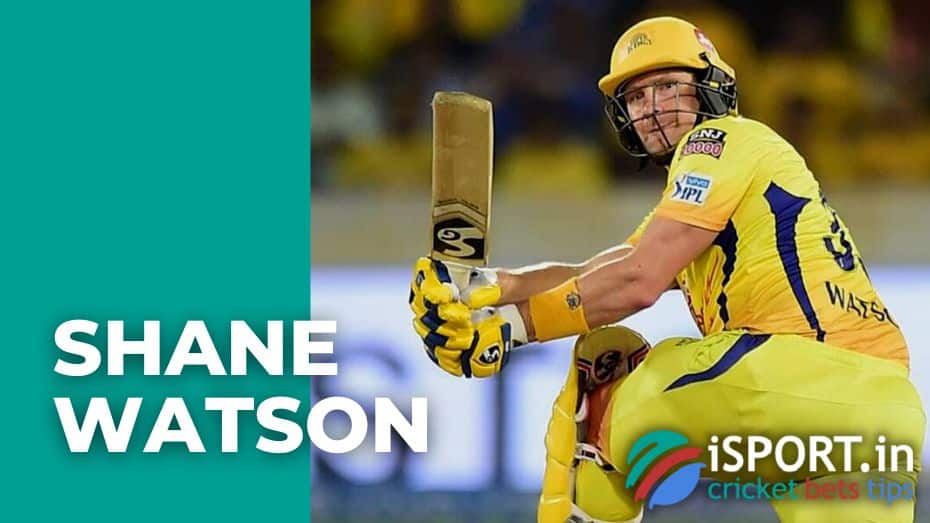 In the IPL, where his name eventually became a common name, Watson changed several clubs and also managed to play in his native Australia and Pakistan:
In November 2020, he officially announced his retirement. Although Shane was noticeably weaker in terms of the game at that time, colleagues took this decision with regret. In particular, Cricket Australia Chief Executive Kevin Roberts said:
"Shane Watson is one of the most outstanding short format players ever to enter the cricket field. Talented, powerful, and skilled, he was an exemplary batsman. In his more than ten-year career, Shane has made a major contribution to Australian cricket."
Shane Watson: game statistics
| | | | | |
| --- | --- | --- | --- | --- |
| Competition category | Test | ODI | T20I | FC |
| Matches | 59 | 190 | 58 | 137 |
| Runs | 3731 | 5757 | 1462 | 9451 |
| Average performance | 33.68 | 31.79 | 24.72 | 29.97 |
| Balls served | 5495 | 6466 | 930 | 12164 |
| Best score | 176 | 185 | 124 | 203 |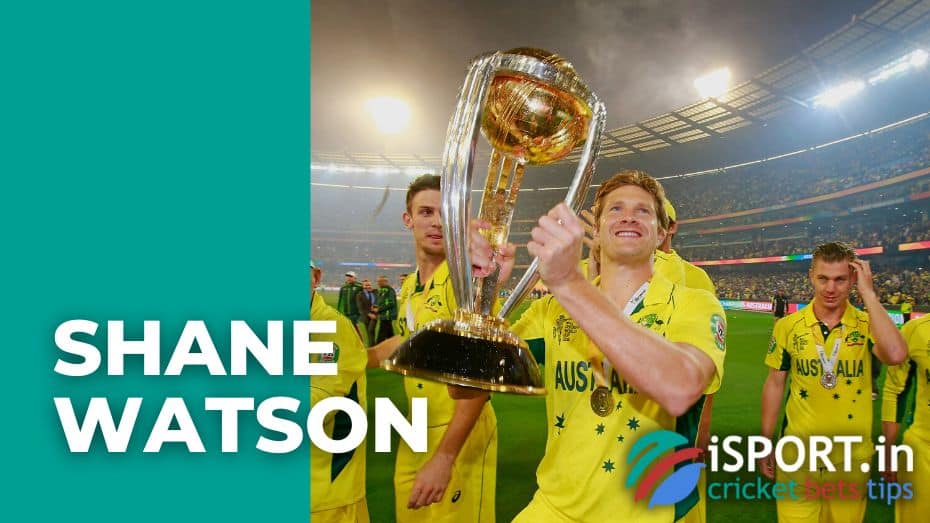 Shane Watson: performances at the international level
Shane Watson made his international debut in 2002 (ODI). Thanks to his tactical savvy, he quickly became an indispensable team member, although even the most loyal fans had to admit that the player was too prone to injuries. In particular, it was the injuries that, for a long time, did not allow him to show himself in test matches with a white ball. In the end, the Australian chose the batsman's position, although, as some experts believe, this is what ultimately brought the decline of his career closer.
Nevertheless, in the short format, Shane achieved notable success. First of all, this concerns T20, but things were going well for him in ODI: having contributed to his team's victory at the ICC Champions Trophy in 2009, he helped it defend the title. Three seasons in a row, Shane was recognized as the best player in Australia in ODI, and in 2011 he became the player of the year. It was this season that proved to be a breakthrough for Watson in terms of personal statistics: several records set by him were broken only a decade later.
Despite the successes achieved and the status of vice-captain and then captain in the mid-2010s, Shane decided to give up international performances to devote more time to his family.