Mustafizur Rahman
Domestic Team:
Khulna Division
Domestic Team:
Mohammedan Sporting Club
Domestic Team:
Comilla Victorians
Date of Birth:
06.09.1995
Bowling Style:
Left-arm Fast Seam
Test Rankings
ODI Rankings
T20I Rankings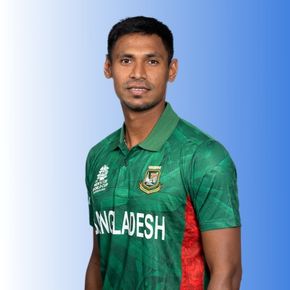 Mustafizur Rahman is a talented bowler from Bangladesh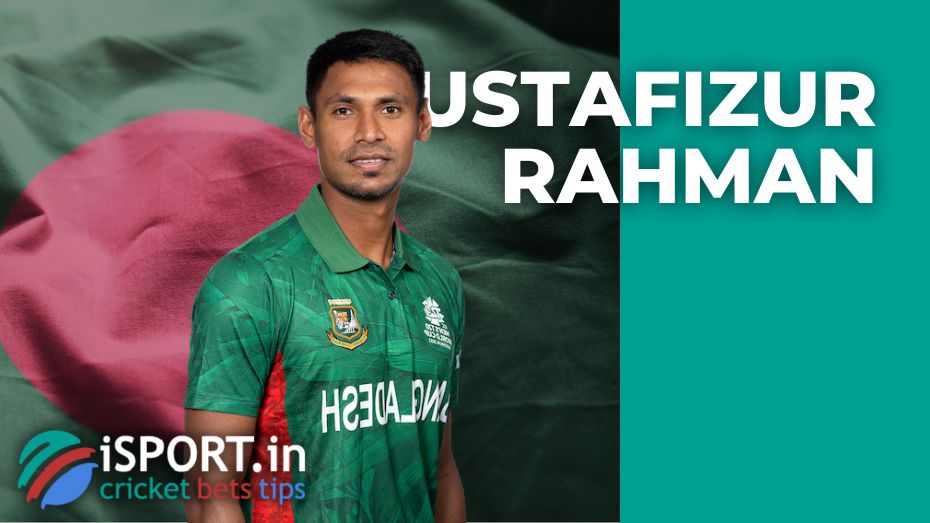 Mustafizur Rahman represents the Bangladesh cricket team in international competitions such as One-Day International, Twenty20 International and Tests, and playing in home tournaments. The athlete on the field takes the position of a bowler. There are many achievements in Rahman's piggy bank, so we invite you to get to know the player better in our article.
Mustafizur Rahman: How His Professional Career Developed
Mustafizur Rahman was born on September 6th 1995 in Satkhira District – Bangladesh. His father was a passionate cricket fan, so it is not surprising that this sport was revered in the family. Mustafizur himself dreamed of building a career as a professional athlete from early childhood. Together with his older brother, he went to the training base every morning, which was 40 kilometers from their home. This was exhausting for the boys, and Mustafizur Rahman even started skipping school.
Rahman was admitted to the Bangladesh Cricket Board's foundation of fast bowling in 2012 and soon began playing for the Bangladesh youth cricket team in the U-19 category. His first world championship took place in the same year.
Mustafizur Rahman plays a left-arm medium fast bowler primarily. He has an aggressive nature on the pitch.
At the age of 19 in 2014, Mustafizur Rahman began playing first-class cricket for the Khulna Division team. His career in international cricket for the Bangladesh national team began a year later – in 2015:
On April 24th, the athlete made his debut at Twenty20 International against the Pakistani national team.
On June 18th, he played for the first time at One-Day International against India.
Mustafizur made his Test debut on July 21st against a South African team.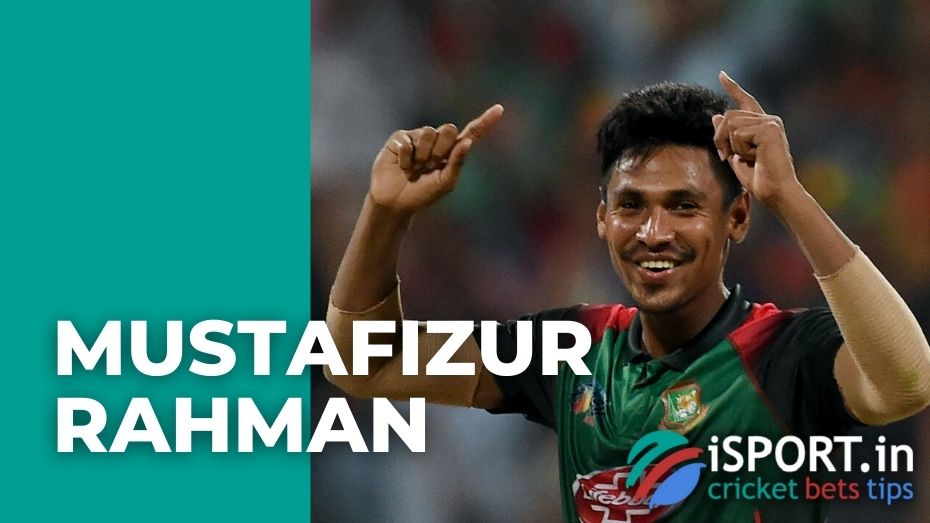 Mustafizur Rahman's professional achievements
In 2015, became the tenth bowler in the history of One-Day International cricket to score five wickets in his debut match. Mustafizur was also able to become the first player to score six wickets after two ODIs.
Received the Emerging Player of the Tournament title in 2016 for playing the Sunrisers Hyderabad in the Indian Premier League. In the same year, he won the ESPNcricinfo award.
In 2018, became the fastest bowler from Bangladesh to score 50 wickets in 27 One-Day International matches.
In 2019, following the results of Rahman's performance at the World Cup, the International Cricket Council named the athlete a rising star of the national team.
Is the first cricketer to be named the best player in debut matched at One-Day International and Tests.
During his career, Mustafizur Rahman has played in many cricket leagues – in the Indian Premier League, the Pakistan Super League, the Bangladesh Premier League, and some English leagues. The athlete played in the following teams:
Bangladesh U-19, Bangladesh, Mohammedan Sporting Club, Khula Division, Mumbai Indians, Rangpur Rangers, Sunrisers Hyderabad, Abahani Limited, Gazi Group Chattogram, Lahore Qalandars, Rajasthan Royals, South Zone, Sussex, Dhaka Dynamites, Rajshahi Kings.
Mustafizur Rahman is number 90 in the cricket competition.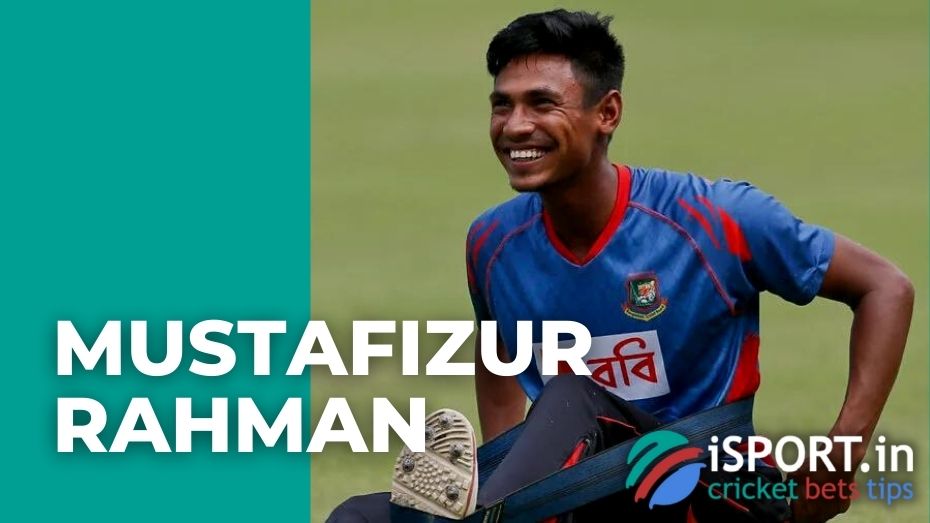 Mustafizur Rahman: personal life, interesting facts
Mustafizur Rahman grew up in a large family. Mustafizur is the youngest of six children: he has three more brothers and two sisters. His parents Abul Qasem Gazi and Mahmuda Khatun are Muslims. By the way, it is interesting that even though Mustafizur's father loved cricket, he wanted his son to become a doctor.
Interesting Mustafizur Rahman Facts:
Game nicknames – Fizz, Cutter master.
Cricketers who inspire him: bowlers Mohammad Amir and Wasim Akram, and bettors Virat Kohli and Kumar Sangakkara.
Likes to travel with his family and spend a lot of time in nature.
He loves to go fishing in his free time from cricket.
The player's fortune is estimated at approximately 10 million US dollars.
Mustafizur Rahman is married to his cousin Samia Parvin. At the same time, no one knows what his wife looks like, except for Mustafizur himself and his relatives. In all joint photos with the athlete, Samia has her face covered: she wears a niqab. However, Rahman himself is open to communicating with his fans. More than one million people have subscribed to his Instagram page, which he maintains under the nickname @mustafizur_90. Also, the player willingly shares his thoughts on his Twitter page, where he also has more than a million followers.