Vinay Kumar
Date of Birth:
12.02.1984
Batting Style:
Right Hand
Bowling Style:
Right-arm Medium Seam
Test Rankings
ODI Rankings
T20I Rankings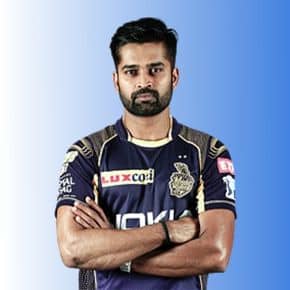 Vinay Kumar – Indian ex-cricketer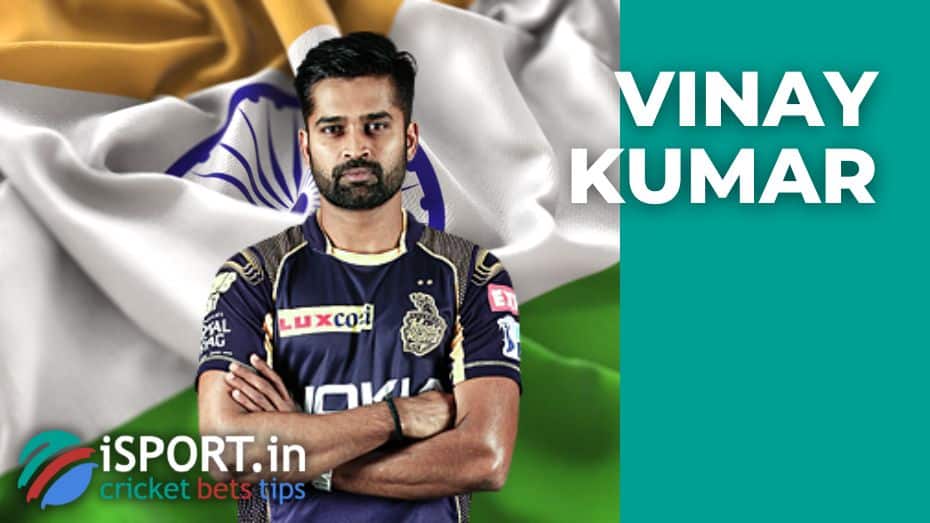 Vinay Kumar was born in Davangere, Karnataka, on February 12, 1984. He represented the country in test competitions, as well as in ODI and T20. Twice led the state team to the Ranji Trophy title, recording a total of more than 400 wickets in these competitions. It has an unofficial nickname Davangere-express.
He graduated from the A.R.G. College of Arts and Commerce with a bachelor's degree. He made his debut for the Karnataka team in 2004 in a match against Bengal, taking second place in the list of the most effective bowlers according to the results of the competition. In 2008, he was invited to join the Royal Challengers Bangalore, for whom he played for two seasons. During this period, Kumar set a personal record by taking 46 wickets in a season.
Even though Vinay cannot be called a super-fast bowler, his game is smart and dangerous. He knows how to set the ball in an unpredictable trajectory, which often baffles experienced batsmen. Many compared Kumar's playing style with Venkatesh Prasad's style since both athletes used to rely primarily on the accuracy of the swing and sober calculation rather than on high movement speed. And although many fans criticized him, one of the most authoritative publications in the country – The Indian Express – noted:
"He cannot be called too fast or too slow, he is not inclined to spin the ball famously, but if there is an art that Vinay Kumar has mastered perfectly, it is the art of taking wickets."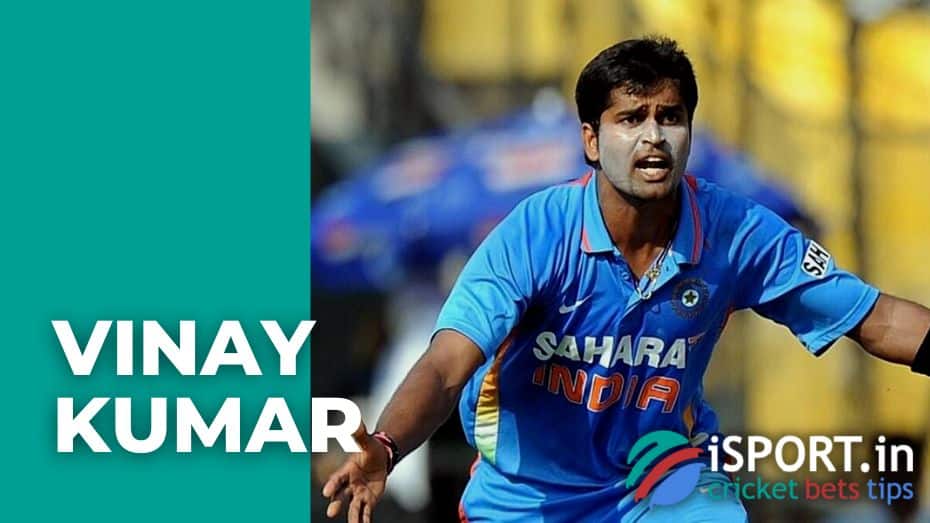 Vinay Kumar has changed five IPL clubs in more than 15 years of active performances:
In the winter of 2021, Kumar officially announced his retirement.
Vinay Kumar: game statistics
| | | | | |
| --- | --- | --- | --- | --- |
| Competition Category | Test | ODI | T201 | FC |
| Matches | 1 | 31 | 9 | 139 |
| Runs | 11 | 86 | 2 | 3311 |
| Average performance | 73.00 | 30.44 | 24.70 | 22.44 |
| Balls served | 78 | 1436 | 189 | 23931 |
| Best score | 6 | 27 | 2 | 105 |
Vinay Kumar: performances at the international level
After a series of successful performances in the national league, Vinay Kumar receives an invitation to the India national team. In 2010, the promising bowler took part in the T20 World Cup, which was held in the Caribbean, and later made his ODI debut but was replaced due to a knee injury.
A season later, Vinay Kumar got a unique opportunity to play in the test competitions in Perth after Varun Aaron was injured. Unfortunately, the bowler could not take advantage of this chance, taking only one wicket for 73 runs. A replacement was quickly found in the team, and soon Aaron regained his lost positions.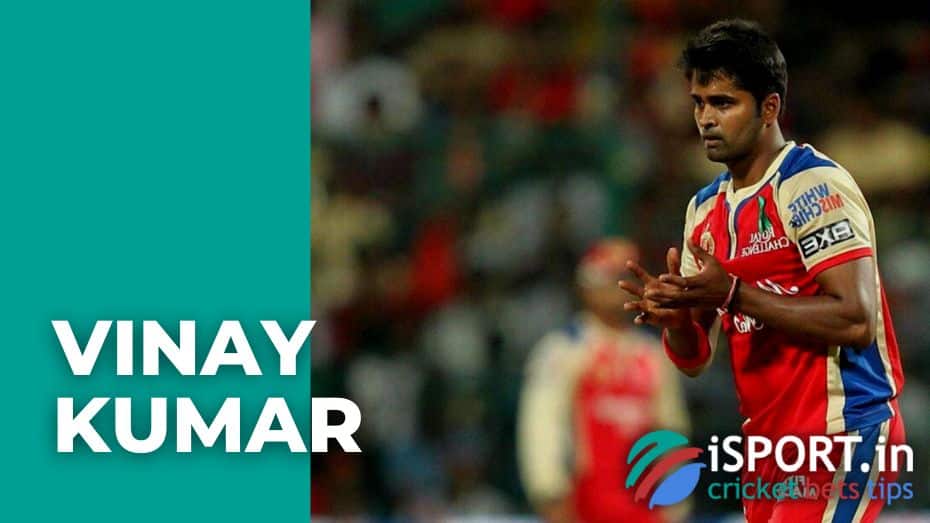 Despite the setbacks in the India national team, things were much better at home for Kumar. In 2013, he helped the Karnataka team win the seventh trophy, after which he moved to Kolkata Knight Riders for 28 million rupees. The 2014 season was one of the most successful in Vinay's career: he not only led his club to the championship title but also helped Karnatakians to win the prestigious title (Ranji Trophy, Vijay Hazare Trophy, and Syed Mushtaq Ali Trophy).
After moving to Mumbai Indians, Kumar managed to become the national champion once again, but soon his streak of success came to an end. The bowler began to fail, he was increasingly criticized, and in the end, he decided to give up the position of captain of the Karnataka team in favor of Manish Pandey. Two years later, Vinay announced his retirement.