Ravichandran Ashwin
Date of Birth:
17.09.1986
Batting Style:
Right Hand
Bowling Style:
Right-arm Off Spin
Test Rankings
ODI Rankings
T20I Rankings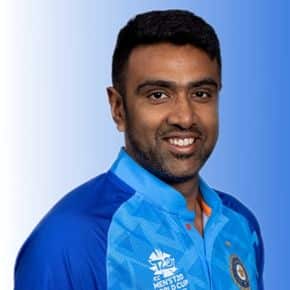 Ravichandran Ashwin - universal cricket's player from India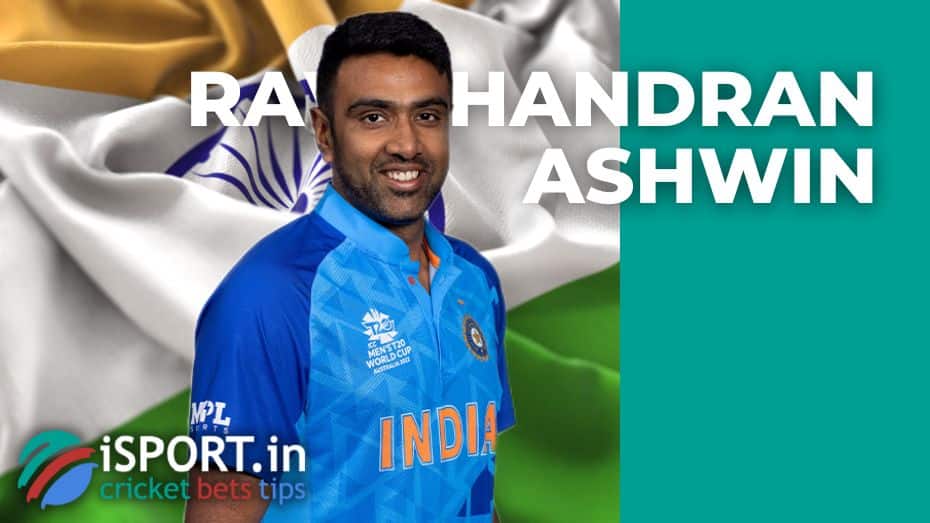 Ravichandran Ashwin is the fastest bowler in the world. He owns many records, which allows the athlete to be the most famous and recognizable cricketer. At the same time, he began his career as a batsman.
Ravichandran Ashwin: сareer
Ravichandran Ashwin was born in Chennai, Tamil Nadu on September 17, 1986. Ashwin inherited his interest in cricket from his father, who played as a club-level bowler. Ravichandran was India's first batsman in the Under-17 national team at 14, but Rohit Sharma took his place during the competition.
In 2006, the athlete began playing professional cricket as a bowler in Tamil Nadu in the South Zone. It is interesting to note that he started with fast bowling and eventually turned into a turn bowler.
Later, Ashwin was noticed by the Chennai Super Kings team in 2010, where he impressed the audience with his performance.
Ravichandran Ashwin made his first ODI appearance against Sri Lanka on June 5, 2010. A week later, on June 12, he made his T20 debut against a team from Zimbabwe.
In 2011, Ravichandran Ashwin played in tests against the West Indies for the first time. Thanks to him, the national team won the competition, but the player was not released to the semifinals and finals.
Many athletes and coaches spoke positively about Ashwin, noting his abilities in cricket as both a bowler and a batsman. Among them was the former famous Indian test captain Anil Kumble.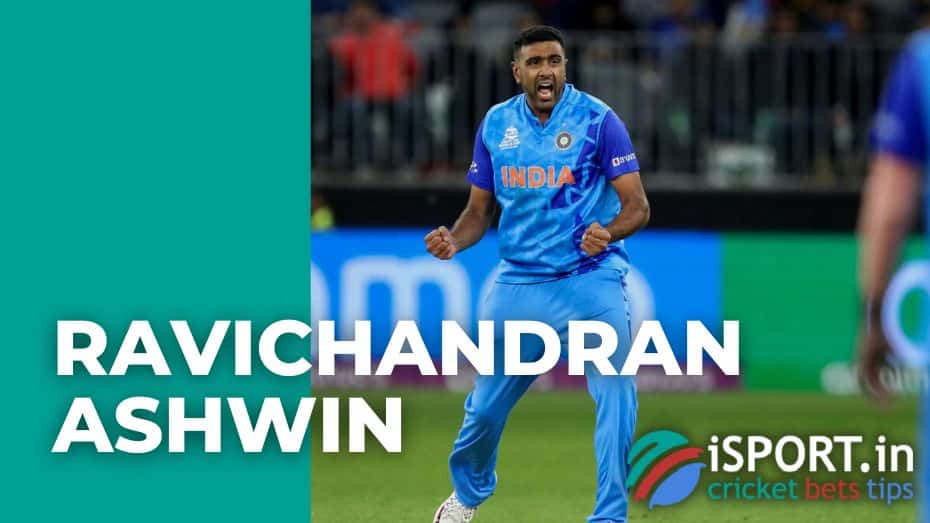 Teams Ravichandran Ashwin played for:
India, India A, Delhi Capitals, India Green, India Blue, India Red, Nottinghamshire, Rising Pune Supergiants, Tamil Nadu, Worcestersire, Chennai Super Kings, Dindigul Dragons, Kings XI Punjab.
Professional achievements of Ravichandran Ashwin:
He is the third Indian to receive the ICC Cricketer of the Year award.
Is the best test player in India in the ICC rankings.
In 2010, he received the title of the most productive player at the Champions League Twenty20.
Ranked first in the ICC Test Bowling Rankings in 2015 and 2016.
The fastest bowler to score 250, 300, 350 and 400 wickets in tests.
Has the highest performance at Twenty20 International in India (52 wickets).
Was nominated for the Sir Garfield Sobers Award for ICC Male Cricketer of the Decade.
Ravichandran Ashwin plays at number 99.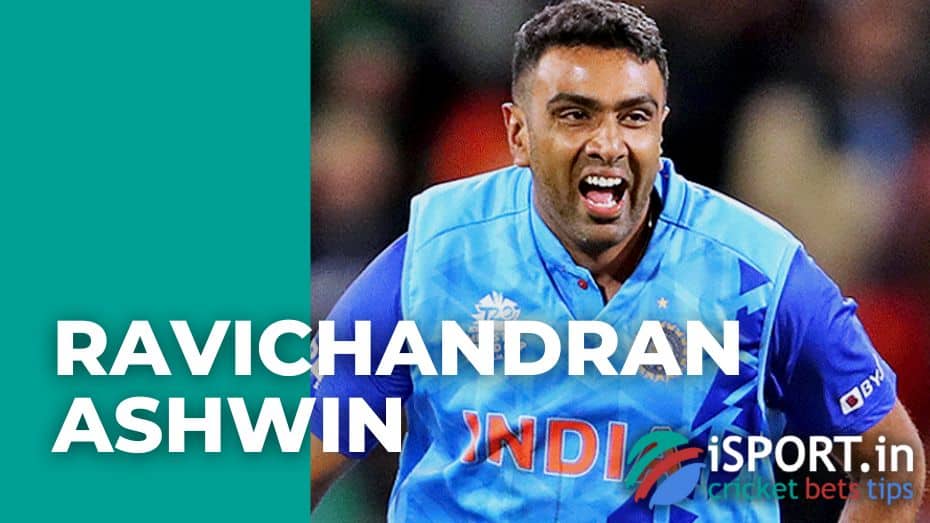 Ravichandran Ashwin: personal life, interesting facts
Ravichandran Ashwin studied at the Anglo-Indian High School. Then he entered SSN College, where he received a bachelor's degree in information technology. In other words, he could connect his life with the IT industry.
Ravichandran married his girlfriend Narayanan Prithi in 2011, with whom they studied together. At the moment, the couple is raising two daughters – Akhira and Aadhya.
Impressive facts about Ravichandran Ashwin:
Game nicknames: Ash and Gora.
His total fortune is estimated at more than 15 million US dollars.
He earns about 7.6 rupees in IPL.
Children's coach Sunil Subramaniam noted that Ravichandran could predict actions from an early age.
In addition to playing cricket, the athlete enjoys tennis, basketball and also plays football.
Ashwin admires the game of Sachin Tendulkar, Shane Warne, Vivian Richards, Kapil Dev. Among the representatives of other sports disciplines, he singles out the late football player Diego Maradona, tennis players Marat Safin, Novak Djokovic and Rafael Nadal, as well as track and field athlete Usain Bolt.
Loves dogs – he has two labradors.
Ravichandran Ashwin's life is followed by almost 3 million subscribers on Instagram. You can find him by the nickname @rashwin99.