Jofra Archer
Date of Birth:
01.04.1995
Batting Style:
Right Hand
Bowling Style:
Right-arm Fast Seam
Test Rankings
ODI Rankings
T20I Rankings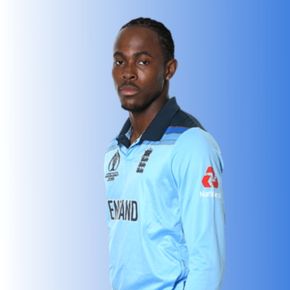 Jofra Archer - English Bowler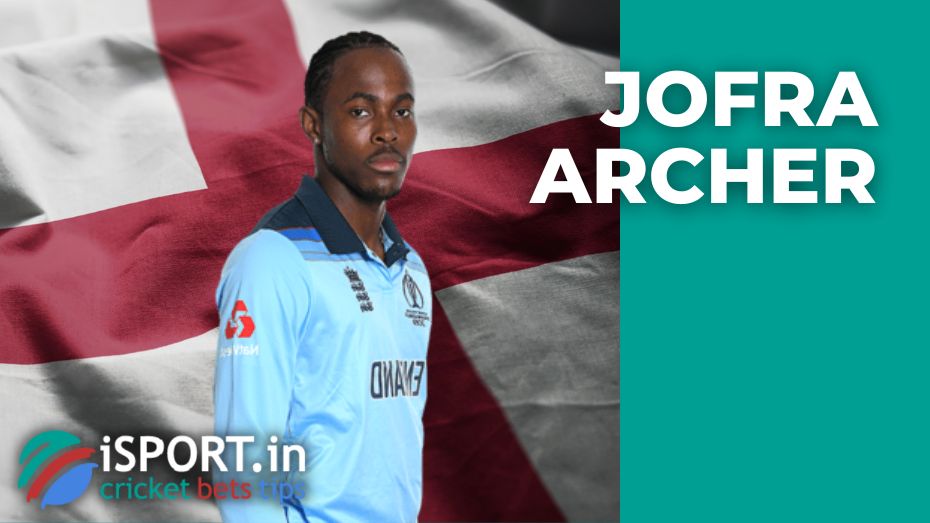 Jofra Archer is a Barbados-born player who represents the England cricket team in international competitions such as Tests, One-Day International and Twenty20 International and playing in domestic national championships. He takes the position of a bowler in the team. We offer you to get to know the athlete better in our article.
Jofra Archer: how his professional cricket career developed
Jofra Archer was born on April 1st 1995 in Bridgetown in Barbados. Jofra's mother, Joelle Waith, is from Barbados, and his father, Frank Archer, is English. And it was thanks to him that the future athlete could obtain British citizenship and move to live in England in 2015.
Archer Jr. planned to build a professional cricket career in the England national team, but at that time, a law was in force in the country, according to which Jofra would have received such a right only after 7 years, that is, by 2022. However, in 2018, luck smiled at the young athlete: the law in England underwent some amendments, thanks to which the waiting period for obtaining the right to play for the English national team was reduced from seven to three years.
Jofra Archer built his professional career in the position of a right-arm fast bowler. Initially, the guy played for the youth team of the West Indies in the U-19 category in 2014. Since 2016, the player began to play first-class cricket for the Sussex, which, in fact, he plays to this day.
Jofra Archer began playing for the England national cricket team at international competitions in 2019:
On May 3rd, he made his One-Day International debut against Ireland.
On May 5th, he played for the first time at Twenty20 International, where his first rival in the championship was a team from Pakistan.
On August 14th, Jofra made its Test debut against Australia.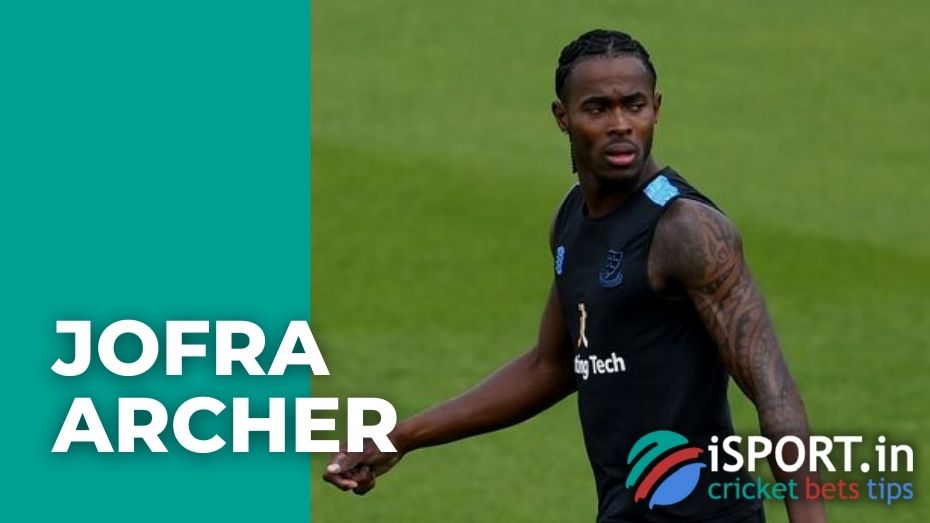 Jofra Archer has been spotted in the cricket community after his successful performance at the International Cricket Council's World Cup. At the moment, he is considered one of the most promising players in the England cricket team.
Jofra Archer's professional achievements:
In 2018, he was the best man of the match in the Indian Premier League against the Mumbai Indians when he played for the Rajasthan Royals.
Won the 2019 Cricket World Cup with England.
In 2020, he received the title of Wisden Cricketer of the year.
Recognized by the International Cricket Council as England's rising all-star cricket team.
Included in the Top 40 best-selling athletes in the world.
Jofra Archer played teams:
West Indies U-19, Barbados U-19, England, Hobart Hurricanes, Lantau Galaxy Riders, Rajasthan Royals, Sussex, Khulna Titans, Quetta Gladiators, Sindhis, Sussex 2nd XI.
Jofra Archer is number 22 in cricket competitions.
Jofra Archer: personal life, education, interesting facts
Jofra Archer initially studied at the Hilda Skeene Primary School in Bridgetown, then entered the Christ Church Foundation School and studied at Dulwich College in London.
A selection of interesting facts about the Jofra Archer:
His full name is Jofra Chioke Archer.
The athlete is inspired by the following cricketers: Chris Jordan, Curtly Ambrose, Michael Holding, Craig Kieswetter, Joel Garner.
Loves listening to music.
Likes to travel with his family.
He was engaged in the long jump during his school years. His achievements in the competition were even reported in the local newspaper.
Interestingly, even though Archer plays bowling with his right hand, he is left-handed in life.
The total income for the entire professional career of an athlete is currently approximately US $ 3 million.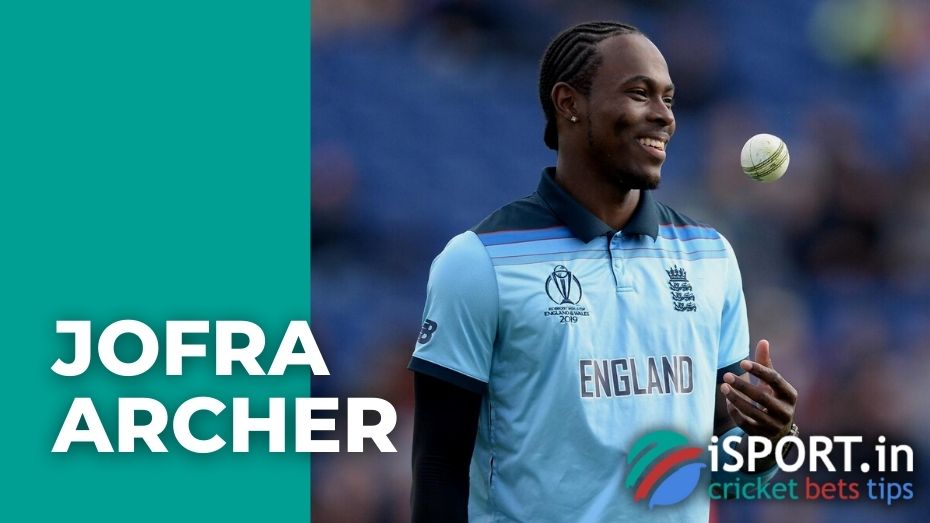 Jofra Archer is a very popular cricketer. His number of followers on Instagram confirms this fact, which he leads under the nickname @jofraarcher. More than 466 thousand people have subscribed to his page. The athlete shares personal photographs with his audience. Sometimes he shows his pets – dogs named Blu, Sanju and Sheeba, for which, by the way, he started a separate Instagram under the nickname @blusanju. Jofra Archer does not apply to his personal life.