Shai Hope
Date of Birth:
10.11.1993
Batting Style:
Right Hand
Bowling Style:
Left-arm medium
Test Rankings
ODI Rankings
T20I Rankings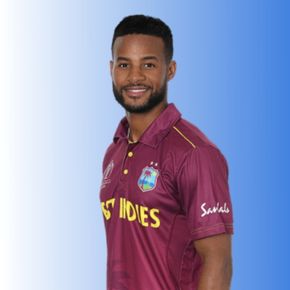 Shai Hope: a brief biography of a cricketer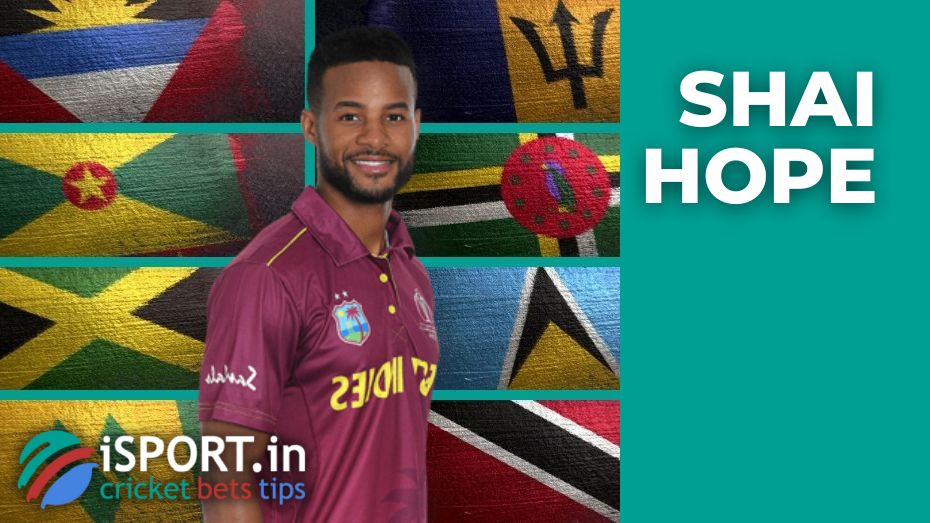 Many outstanding cricketers were born in Barbados. One of them is Shai Hope. He currently represents the West Indies national team at the international level and also plays for the Barbados club. The athlete participates in three formats of cricket (test matches, ODI and Twenty20).
Shai Hope was born on November 10, 1993, in St. Michael, Barbados. It is noteworthy that the fate of the future cricket star was predetermined at birth because Shai was born in a sports family. His father, Ian Hope, is also a well-known club cricketer, and his mother, Quinta Hope, plays cricket and enjoys netball. Therefore, it is not surprising that Shai Hope went exactly along the sports path of development. Since childhood, his father taught Shai cricket, so the player started playing sports from a young age. And only thanks to hard work and unquenchable enthusiasm, Shai Hope managed to achieve great success.
Hope received his education at Bede's Senior School in East Sussex, England. There he gained professional skills because his training took place under the guidance of Alan Wells, the former captain of Sussex County Cricket Club.
Nothing is known about the personal life of Shai Hope; there is no information about his girlfriend or wife in any sources. He also does not post anything like this on his social media pages. This awakens the idea that Shy is completely dedicated to his career. Well, or just carefully hides everything.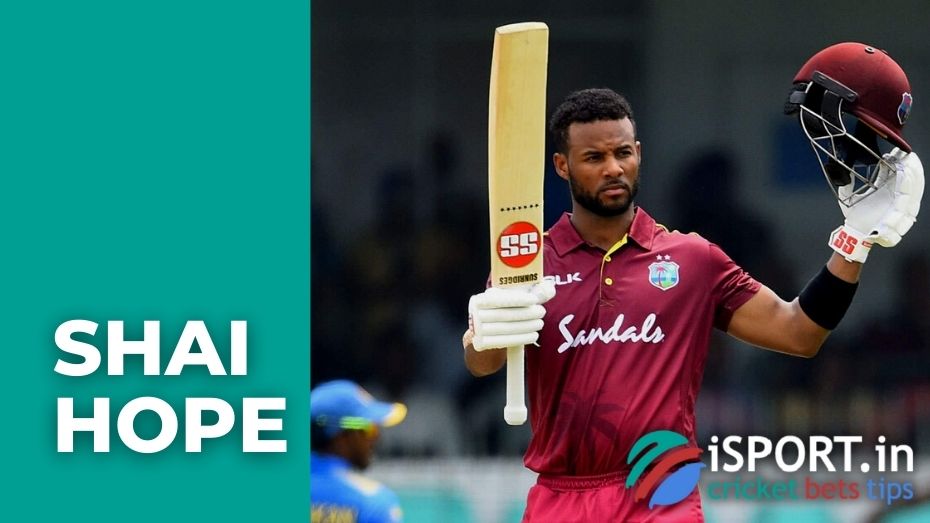 Shai Hope: professional career
The doors to international cricket opened for Shai Hope after his game against Windward Isles in 2015. He managed to score a double century, which attracted the attention of West Indian cricket fans to Shai.
Shai Hope made his international debut on May 1, 2015, in a match against the England national team. However, he failed to fully realize himself there, which did not prevent him from getting back into the West Indies team and performing well in the test series against India in August 2016.
Shai Hope made his ODI debut on November 16, 2016. He was selected for the match against Sri Lanka. The indicators in the player's debut match in this format were average, but he will be recognized as the best player in two years.
In 2017, Shai Hope made his Twenty20 debut, and this year was one of the most successful in his career. A lot of contracts were signed, and the athlete himself was enchanting and quickly gaining shape.
In addition to the international arena, Shai Hope actively participates in domestic matches. So, since 2012, he has been playing in the Barbados cricket team and also periodically plays for the Barbados Tridents.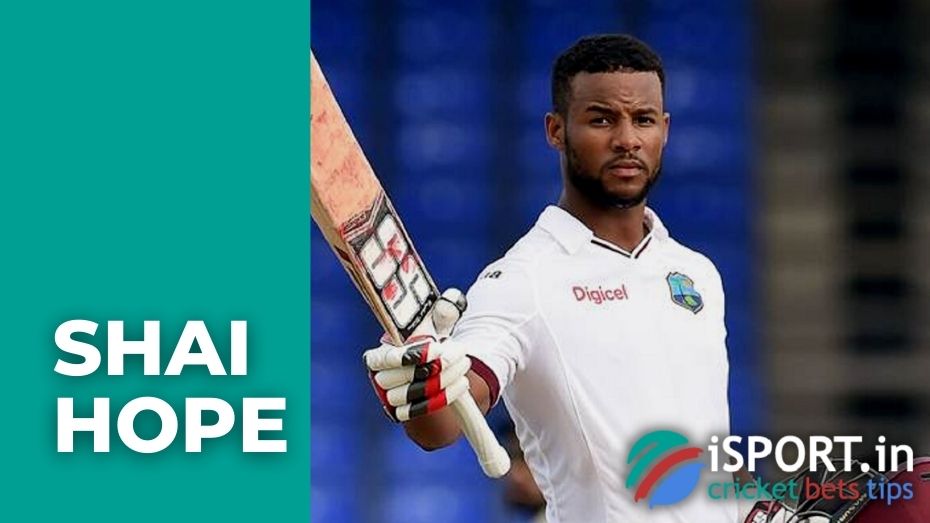 Shai Hope: achievements and interesting facts about the player
Every famous cricketer has their own records and achievements. Of course, Shai Hope could not do without them. We tell only about some of his real international and personal records:
In June 2018, at the Cricket West Indies 'Awards ceremony, Shai was named the best male cricketer, as well as the best player in Test Cricket and ODI. The following year, he was again recognized as the ODI Player of the Year.
During the 2019 Tri-Nation series against Bangladesh, Shai Hope became the fastest batsman to make 2,000 runs for the West Indies in just 47 innings.
On June 17, 2019, Hope played his hundredth international match for the West Indies.
Cricket commentator and journalist Tony Kozier once called Shai Hope "a stylish player with the number 3 bat". Considering the authority Tony had in cricket circles, it's worth hearing such a thing.
Of course, we can't ignore the interesting facts about Shai Hope. Such moments always allow you to get to know the players better as a person and just cause curiosity.
Shai Hope is an athlete to the core. He likes to play not only cricket but also often plays basketball and football.
Shai has two main hobbies – traveling and modeling.
Favorite cricketer – Virat Kohli, favorite football player – Lionel Messi.
Shai Hope prefers Mexican and Chinese cuisine.
Instagram Facebook, Twitter and Instagram are actively used by the athlete. He regularly communicates with fans and constantly posts thematic photos and videos. Shai especially likes Twitter, which is why he updates it more often than his other pages.