Sandeep Sharma
Date of Birth:
18.05.1993
Batting Style:
Right Hand
Bowling Style:
Right-arm Medium Seam
Test Rankings
ODI Rankings
T20I Rankings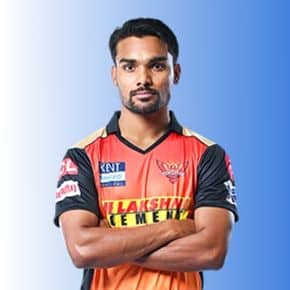 Sandeep Sharma: a brief biography of a cricketer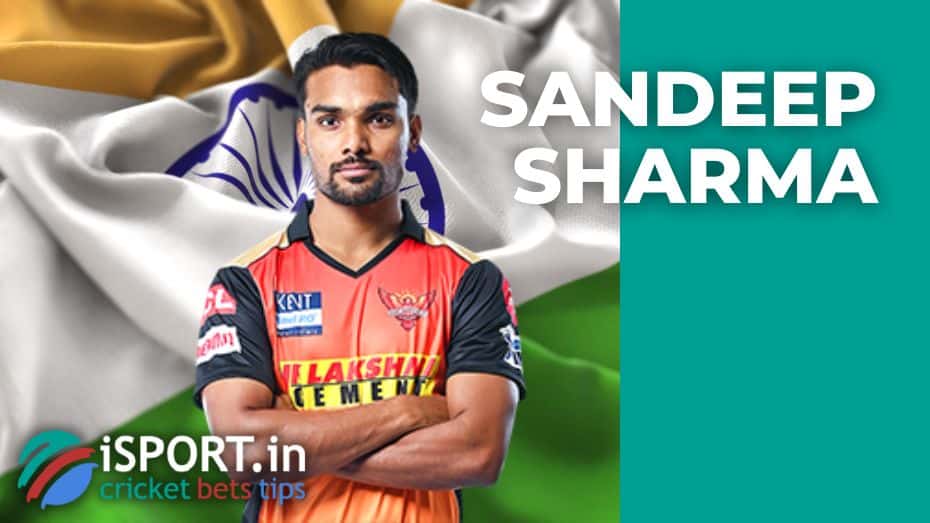 Sandeep Sharma was born in Patiala, Punjab, on May 18, 1993. Unlike some colleagues, at first, he did not see himself in professional sports, but the school coach convinced him to take cricket seriously. The boy heeded his advice and by 2010 had already established himself as a promising player, having received an invitation to the U-19 team for the World Cup in New Zealand.
Two years later, Sandeep again participated in the World Championship for boys (Australia). Having taken four wickets in the final, he was recognized as the most productive player of the India national team. Very soon, serious clubs paid attention to him; the race for young talent was won by Kings XI Punjab. In the debut match, which took place on May 11, 2013, the young cricketer took three wickets for 21 runs.
The 2017 season was one of the brightest and most productive in Sharma's career. Fans still remember the match against Royal Challengers Bangalore, where three of the best batsmen of that time – Chris Gayle, Virat Kohli, and AB de Villiers could not cope with him. However, then came a temporary gaming decline, as a result of which, in January 2018, Sharma was bought out by Sunrisers Hyderabad, where he continues to perform to this day. Thus, there are only two clubs in the athlete's track record:
Kings XI Punjab (2013-2017);
Sunrisers Hyderabad (2018-).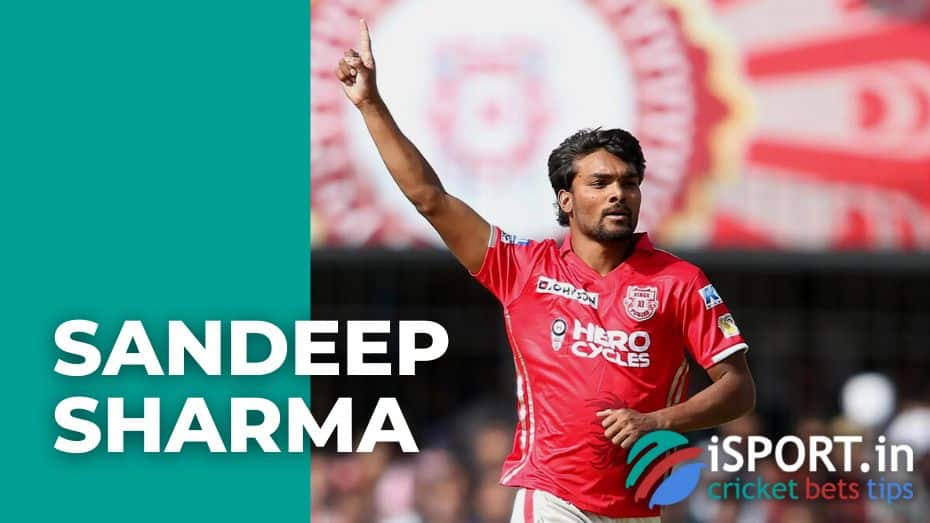 Sandeep Sharma: game statistics
| | | | | |
| --- | --- | --- | --- | --- |
| Competition category | Test | FC | LA | T20 |
| Matches | 1 | 42 | 36 | 110 |
| Runs | – | 559 | 99 | 75 |
| Average performance | – | 26.10 | 24.51 | 23.99 |
| Balls served | 18 | 8775 | 1837 | 2410 |
| Best score | – | 51 | 18 | 13 |
Sandeep Sharma: performances at the international level
Sandeep Sharma was invited to the national team in 2015, having played at the Twenty20 International Championship in Zimbabwe. Unfortunately for the young cricketer, he failed to show his maximum at prestigious competitions, so a place in the team soon went to a competitor. Nevertheless, experts believe that Sandeep's return to the national team is just a matter of time: he is young, hardworking, and not afraid of new challenges. The athlete himself does not hide that playing for the national team remained his dream:
"This is my long-term goal. I was hampered by a shoulder injury at the time, but over the years, I've been able to prove myself in the league, so I hope I can come back. I have become psychologically stronger; I have matured. Playing with the best of the best has helped me become a really serious cricketer."
Sharma is often compared to Praveen Kumar. He is distinguished by the high accuracy of strikes and concentration, the ability to spin the ball, and the economy of movement. It is significant that with all this, the player is not inclined to risky experiments and prefers the classics.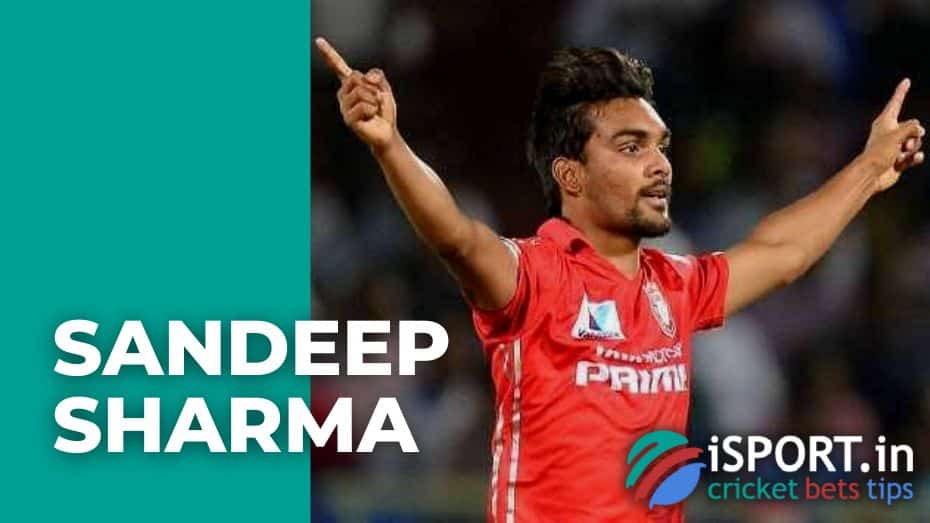 At an early stage of his career, the cricketer was diagnosed with a stress fracture of the spine, which left him out of the game for a while. The unpleasant incident forced Sandeep to reconsider his attitude toward physical activity. As a result, he became one of the few representatives of the local league who did not lose his form during the lockdown period:
"I constantly keep my weight under control. I do push-ups, twists, squats, and walk up the stairs. Even if, for some reason, I can't get to the gym, I work out with a ball. During the lockdown, I was running in the backyard garden of my house and playing cricket with my brothers with a tennis ball."