Quinton de Kock
Domestic Team:
Southern Brave
Date of Birth:
17.12.1992
Test Rankings
ODI Rankings
T20I Rankings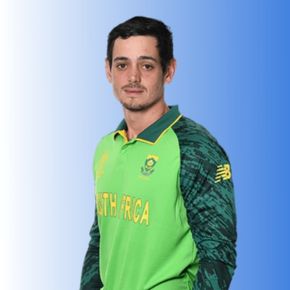 Quinton de Kock: a brief biography of a South African cricketer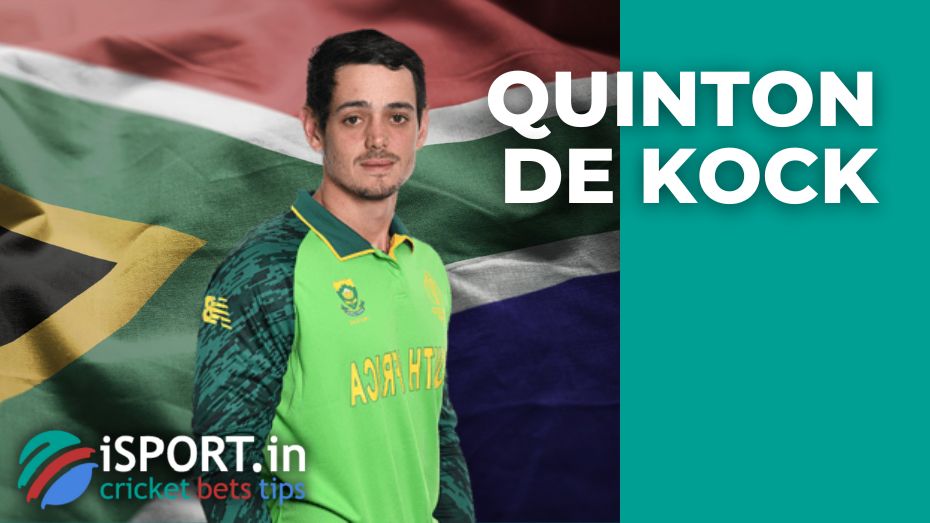 There are many cool cricket teams in the Republic of South Africa, which, of course, have decent players. One of them is Quinton de Kock, also known to fans by the nickname Quinny. At one time, he was the captain of the South African national cricket team in all three formats. Now the athlete plays for the Titans team, successfully participates in domestic tournaments, and also continues to perform on the international arena.
Quinton de Kock was born on December 17, 1992, in Johannesburg, Transvaal Province, South Africa. His talent was noticed while studying at the King Edward VII School in his native city. There he played cricket at the partner club Old End. Quinton de Kock constantly improved his skills, which allowed him to become the South African national under-19 cricket team captain in January 2012.
Quinton does not hide the details of his personal life. In 2016, after a four-year relationship, he married his girlfriend Sasha Hurley, a former cheerleader. They are perfect for each other: the couple travels together and likes to spend time boating and fishing. Quinton de Kock regularly posts photos with his wife on his personal Instagram page.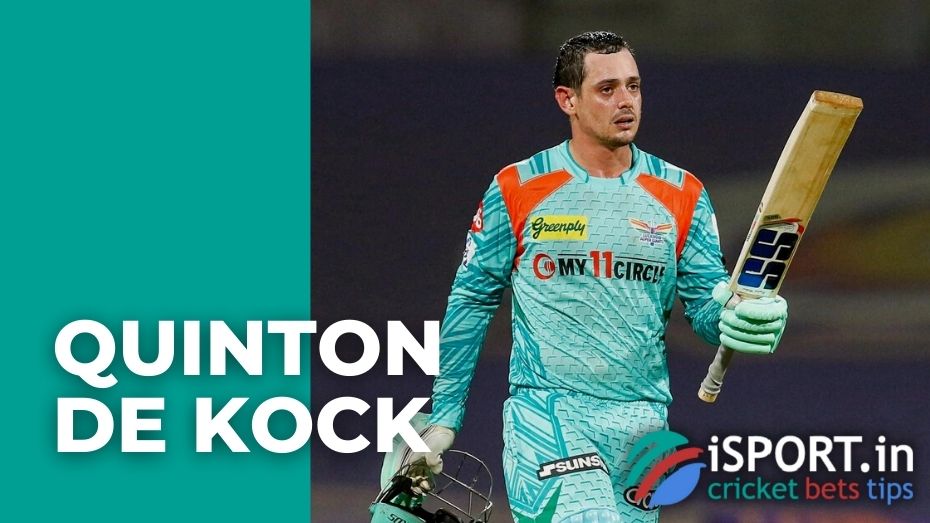 Quinton de Kock: Professional career
For the first time, Quinton de Kock represented the South African team in the T20 format on December 21, 2012, in a match against New Zealand. Then the South African national team defeated the New Zealanders, and de Kock himself made a great impression on the fans with his game.
Quinton made his test cricket debut in February 2014. Then the South African national team played against Australia, and the athlete managed to make 7 runs in the first inning and 34 in the second.
At the same time, Quinton de Kock participates in domestic competitions in South Africa, playing for the Titans team (he has been in it since 2015). He is also a current player of Cape Town Blitz and Mumbai Indians. The athlete managed to play for the following clubs during his career: Highveld Lions, Sunrisers Hyderabad, Delhi Daredevils and Royal Challengers Bangalore.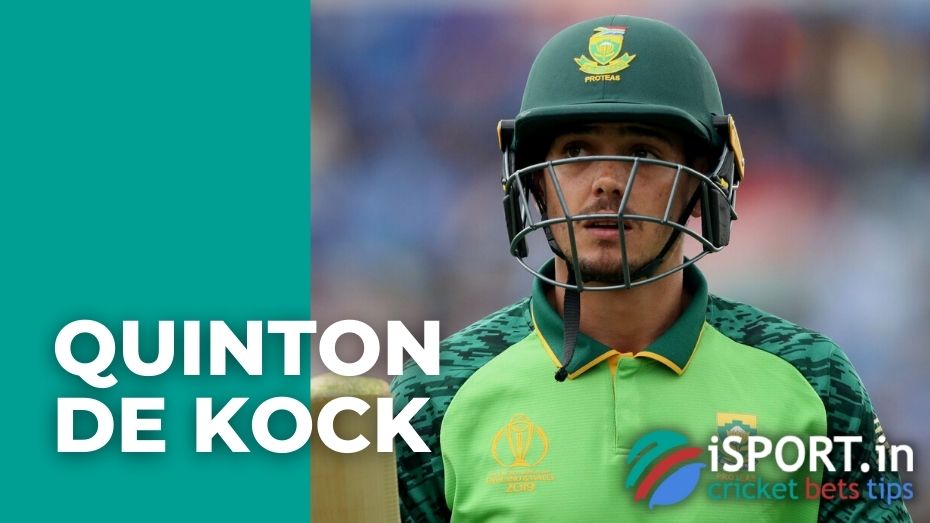 Quinton de Kock: achievements and interesting facts
The story about the player would not be complete if we did not remember his achievements. In fact, there have been many outstanding moments in the career of Quinton de Kock, and, most likely, there will be many more interesting things. We share with you some information about his records and achievements:
He became the fastest South African to score 1000 runs in an ODI.
As the captain of the South African cricket team, Quinton de Kock received the "Test Cricketer of the Year" award.
Quinton was named Cricketer of the Year at the annual Cricket South Africa Awards in 2017.
Of course, fans of Quinton de Kock want to know him better as a person. To do this, we publish some interesting facts about the athlete that you might not have known about:
Quinton de Kock was not always in good shape. Some sources say that at a young age, he was very plump.
Quinton's main hobby is fishing. On his Instagram page, he regularly boasts about his success in this activity.
Quinton attended the same school that famous South African cricketers Neil McKenzie and Graeme Smith graduated from.
Quinton de Kock does not smoke, but sometimes he can treat himself to alcohol. With reasonable limits so as not to harm physical fitness and health.
Quinton actively updates pages on social networks Instagram and Twitter. Basically, he shares his thoughts, posts photos related to cricket, as well as photos from fishing trips and family photos. The athlete also had a Facebook page, but it has long been abandoned.