Mohammad Amir
Date of Birth:
13.04.1992
Bowling Style:
Left-arm Fast Seam
Test Rankings
ODI Rankings
T20I Rankings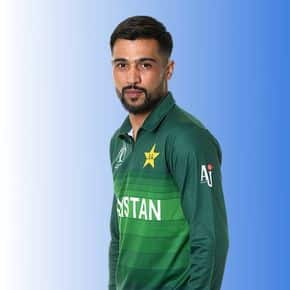 Mohammad Amir - bowler representing Pakistan national cricket team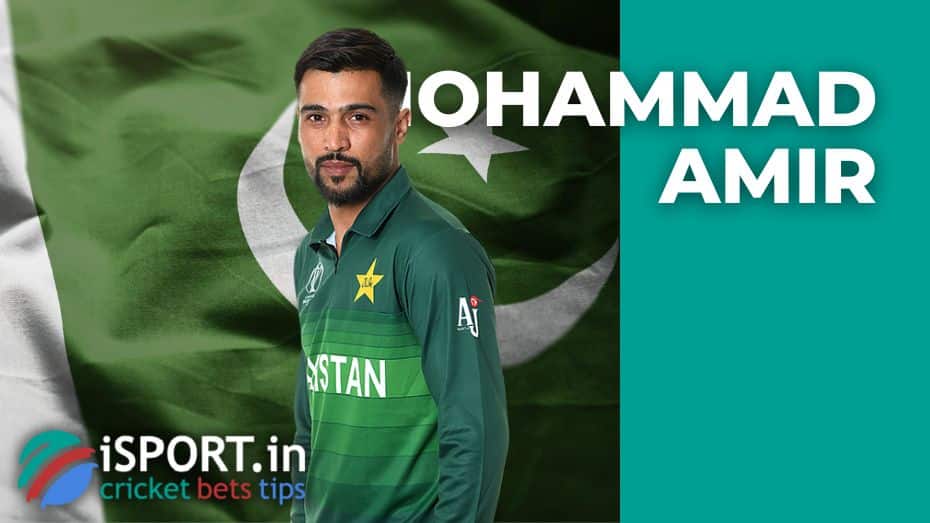 Mohammad Amir is a left-arm fast bowler in the home cricket championships and is a former Pakistani national team player. However, in 2021, the athlete told the media that he plans to return to international competitions. In the meantime, we suggest getting to know the player better in our article.
Mohammad Amir: How His Professional Cricket Career Developed
Mohammad Amir was born on April 13 1992 in Gujjar Khan, Punjab – Pakistan. Amir started playing cricket from early childhood. When the boy was 11 years old, he was invited to study at the local sports academy by Sir Asif Bajwa. At the age of 15, Mohammad Amir made it to the Pakistani youth national cricket team. He played in U-19 for the first time in 2007 against England, earning 16.37 points for eight collected wickets.
Mohammad Amir plays mainly as a left-arm fast bowler but is a versatile bowler. He is famous on the field for his very aggressive nature of the game.
Mohammad made his first-class cricket debut in 2008 for the Federal Areas team. At that time, the guy was 16 years old. And a year later, for the first time, he performed in all popular international cricket formats, representing the national team of Pakistan in the competition:
June 7, 2009 – played for the first time at Twenty20 International against a team from England.
July 4, 2009 – first came out on Tests against the national team from Sri Lanka.
July 30, 2009 – debut at One-Day International against Sri Lanka.
Mohammad Amir's professional achievements:
In 2010, he received the title of the best player of the match in Tests against Australia.
Became the youngest player to score 50 wickets in Tests.
In 2015, won the II patron's trophy.
In 2016, set a record at One-Day International for the highest 8th wicket partnership. He became the only bowling player to score a Pakistan Super League hat-trick with Lahore Qalandars in the same year.
He won the ICC championship together with the Pakistani national team in 2017.
Mohammad Amir teams:
Pakistan Cricket Academy, Pakistan U-19, Pakistan, National Bank of Pakistan, Essex, Federal Areas Leopards, Imtiaz Ahmeds XI, Khulna Tigers, Maratha Arabians, Northern (Pakistan), Pakistan Cricket Board Patrons XI, Rawalpindi, Sui Southern Gas Corporation, Chittagong, Federal Areas, Galle Gladiators, Karachi Kings, London Spirit, Sind, Dhaka Platoon.
Mohammad Amir was number 5 in cricket.
Even though Amir decided to leave international cricket in 2020 due to conflicts with the Pakistan Cricket Board, he nevertheless announced that he wanted to return to the team in the summer of 2021.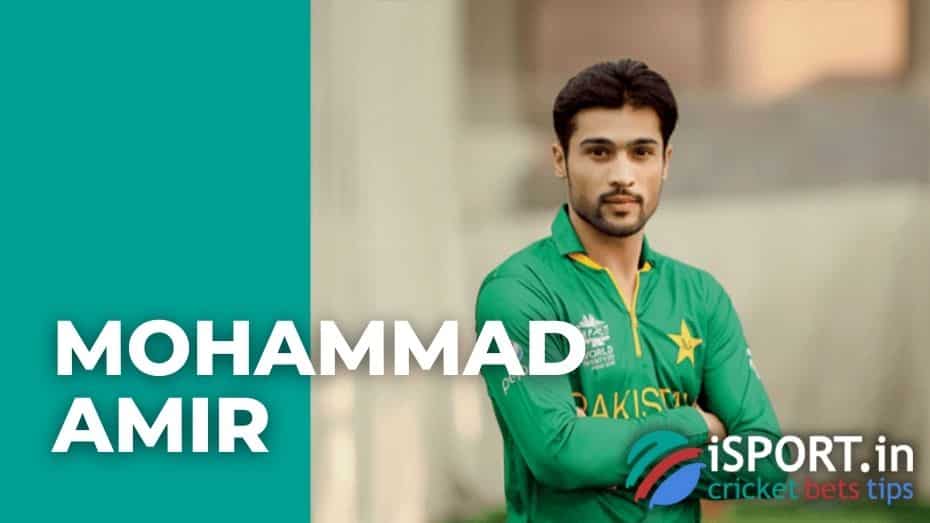 Mohammad Amir: scandals
When young people succeed quickly, many lose their heads. Someone, of course, is trying to maintain a balance and continues purposefully, step by step, to conquer new peaks. And someone is trying to cross the entire staircase at a time.
Unfortunately, the young Mohammad Amir lacked the wisdom and patience. The athlete was arrested for bowling two deliberate no-balls in 2010. The athlete, along with his partners, were caught in an agreement. The amount of the bribe was more than 200 thousand dollars. The case of Mohammad Amir was considered by the International Cricket Council and Southwark Crown Court, which ultimately ruled: a ban on cricket for five years and an arrest for 6 months (after three months in prison, he was released early). At the same time, Amir is, one might say, lucky. Since Mohammad did not reach the age of majority at the time of the proceedings, his sentence was reduced to 5 years of restrictions on professional sports activities. But his colleagues were less fortunate – they were given a ban on cricket for up to 10 years.
Mohammad Amir returned to cricket in 2015, continuing his professional career with the Chittagong Vikings. A year later, he again began playing for the Pakistan national team in international competitions.
Mohammad Amir: personal life, interesting facts
Mohammad Amir grew up in a large family that professes Islam. He was born the sixth child in a row, and in general, his parents are raising seven children.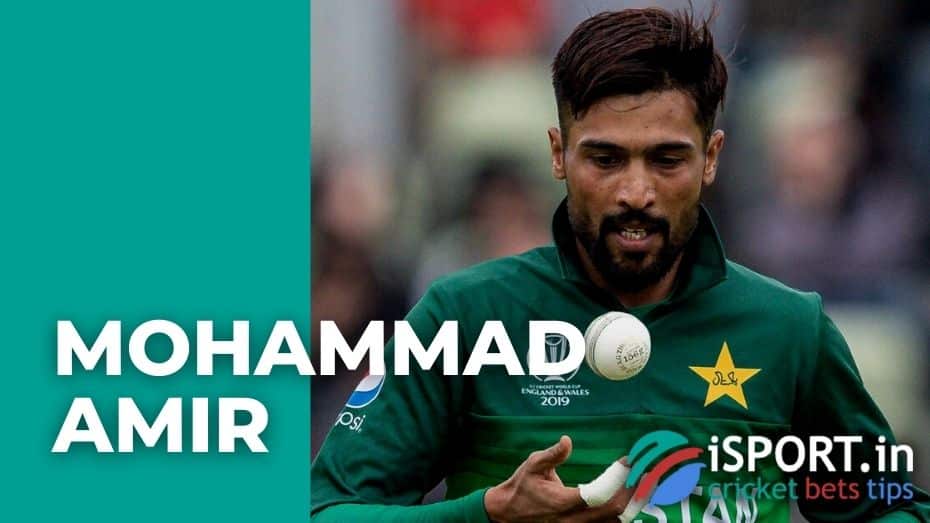 Mohammad Amir – interesting facts:
The cricketer who inspires him is bowler Wasim Akram. He also likes the game of the batsman Hashim Amla.
He loves to surf in his free time.
Likes to listen to calm music.
The total fortune of the player is estimated at approximately 5 million US dollars. Therefore, Amir is considered one of the wealthiest cricketers in Pakistan.
Mohammad Amir married his girlfriend Narjis Khan in 2016. The wedding took place in England because the bride is British by nationality. However, the Amir family wedding ceremony was also held in Pakistan. The couple is already raising two daughters named Minsa and Zoya.
Mohammad Amir is an avid social media user. For example, more than 635 thousand people have subscribed to his Instagram page, which he leads under the nickname @ official.mamir. The athlete recently started TikTok. More than 400 thousand fans have already subscribed to him, and his video has collected more than four million likes. You can find Mohammad there by nickname @ m.amirofficial05.