Ish Sodhi
Date of Birth:
31.10.1992
Batting Style:
Right Hand
Bowling Style:
Right-arm Leg Spin
Test Rankings
ODI Rankings
T20I Rankings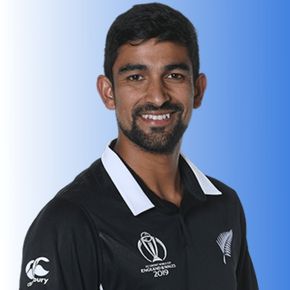 Ish Sodhi – bowler from the New Zealand national cricket team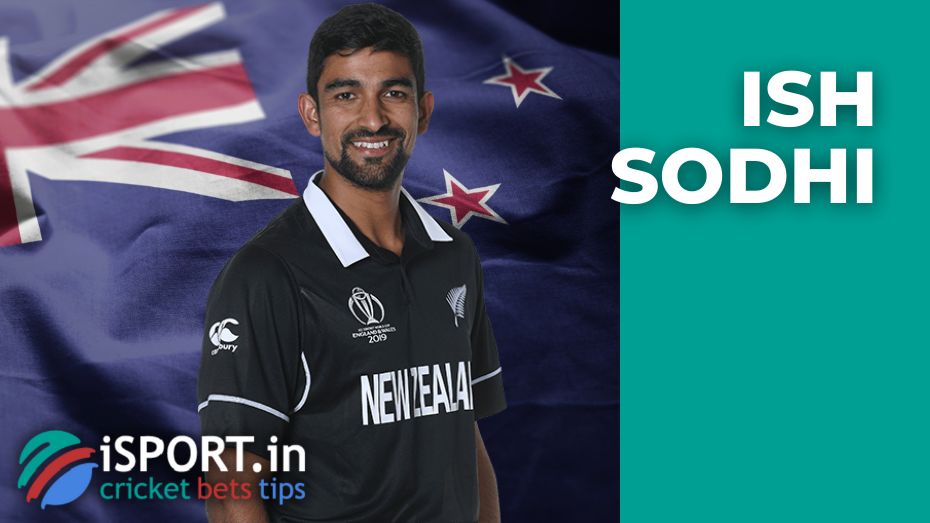 Ish Sodhi is an Indian-born professional cricketer who plays for the New Zealand national team in all international formats and plays in domestic cricket tournaments. The athlete plays in the team at the position of the right-arm leg break bowler. You can find out how Sodhi's career developed in our article.
Ish Sodhi: how did his professional cricket career develop
Ish Sodhi was born on October 31, 1992, in Ludhiana, Punjab – India. Ish moved to New Zealand with his family when he was four years old. The young man demonstrated his abilities in cricket as a student, after which he was enrolled in the home cricket team.
Ish Sodhi is a versatile cricketer who can play as a right-arm leg break bowler and right-handed batsman; however, he built his professional career as a bowler.
On October 9, 2013, at the age of 21, Ish Sodhi made his Test debut against the Bangladesh national team. A year later, on July 5, 2014, the athlete played for the first time at a Twenty20 International against a team from the West Indies. And a year later, on August 2, 2015, he made his debut in a One Day International against Zimbabwe.
Professional achievements of Ish Sodhi:
In 2014, he took the best record in the history of players (63 points) playing as a batsman in the New Zealand national team under number 10 in Tests.
In 2015, he received the title of the Best player of the match at T20 in the game against the national team of Pakistan.
In 2018, he was the first in the ranking of bowlers at the Twenty20 International.
Holds the record for bowling in the Big Bash (6/11).
Sodhi managed to play in many cricket clubs in New Zealand, but he made his first appearance in the Indian Premier League at the age of 26. It was 2018, and then Ish Sodhi was playing for Rajasthan Royals. In the new season, the player moved to the Caribbean Premier League.
Teams for which Ish Sodhi played:
Ish Sodhi plays cricket for the New Zealand national team under number 61.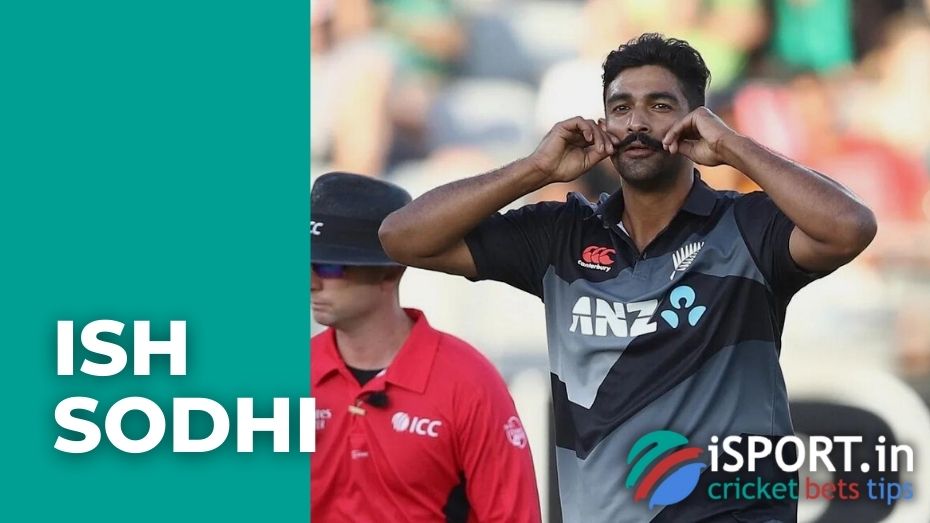 Ish Sodhi: personal life, interesting facts
Ish Sodhi grew up in a loving family. His father's name is Rajbir Singh Sodhi, he works as a doctor, and his mother is Simrat Sodhi, who works as a teacher. Ish was educated at Papatoetoe High School in Auckland.
On September 23, 2019, the athlete married a girl named Angelina. She is very supportive of her husband and promised to be always there for him, regardless of his ups and downs. In 2020, the couple became parents. On June 22, their daughter Dahlia Lakshmi Sodni was born.
Interesting facts about Ish Sodhi:
His full name is Inderbir Singh Sodhi.
The game nickname is Ish.
Cricketers who inspire him – Daniel Vettori and Anil Kumble.
Favorite cricket team is Sydney Cricket Ground.
In his free time, he likes to play basketball and watch movies.
The total wealth of the athlete is estimated according to the latest data at 1 million US dollars.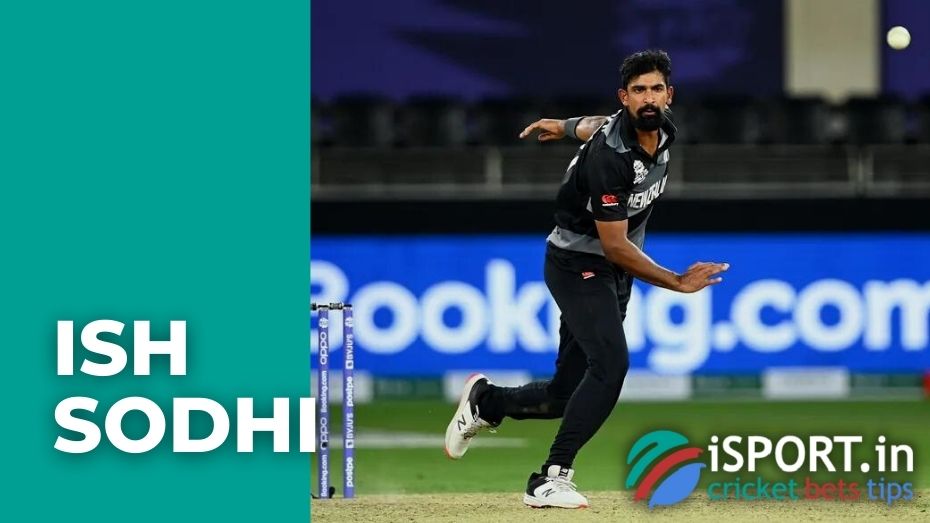 If you want to follow the life of Ish Sodhi, then you should follow his Instagram page, which he has under the nickname @ic3_odi. More than 66 thousand people already follow the athlete. Most often, Ish shares pictures from cricket competitions with his audience. Sometimes he posts joint family photos.