Ajinkya Rahane
Domestic Team:
Delhi Capitals
Date of Birth:
06.06.1988
Batting Style:
Right Hand
Bowling Style:
Right-arm Medium Seam
Test Rankings
ODI Rankings
T20I Rankings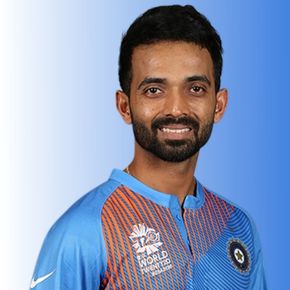 Ajinkya Rahane – Vice-captain of the Indian national team in Test cricket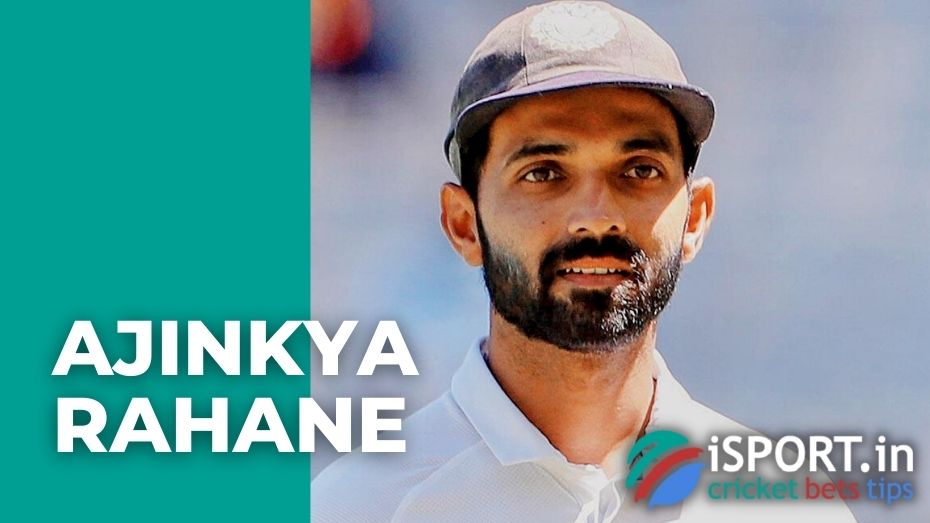 Ajinkya Rahane plays for the Indian national cricket team in international competitions. Recently, he has been holding the position of vice-captain in Tests. The athlete in the team plays in the position of a batsman. We suggest getting to know the player better in our note.
Ajinkya Rahane: how did his professional cricket career develop
Ajinkya Rahane was born on June 6, 1988, in the Ashwi KD village of Ahmednagar district, Maharashtra – India. When Ajinkya was seven years old, his father took him to a coaching camp where they taught cricket. At the age of 17, the young man took cricket lessons from the former Indian batsman Pravin Amre. He also played for the Indian national team in the U-19 category and for India A.
In first-class cricket, Ajinkya Rahane made his debut in the 2007 Ranji Trophy for Mumbai.
In 2011, on August 31, when Ajinkya Rahane was 23 years old, he made his Twenty20 International debut against England. A few days later, on September 3, his first match at the One Day International took place against the same Englishmen.
Rahane made his Test debut in 2013 against a team from Australia. However, he was first called up to the national team back in 2011.
Now the player performs only in home matches and Tests. The last time Ajinkya played at T20 was in 2016 against the West Indies national team, and he played his final match at ODI in 2018 against South Africa.
Professional achievements of Ajinkya Rahane:
In 2015, he broke the world record for the largest number of catches in a Test tournament with eight.
In 2016, he took eighth place in the ranking of the best batsmen.
In 2017, he led the Indian national cricket team in Tests for the first time.
In 2020, he was awarded the Mullagh Medal.
Is the fifth Indian representative to score centuries in each innings in Test matches.
According to the latest data, he ranks 15th in the ranking of the best players in the Tests.
Teams Ajinkya Rahane played for:
India U-19, India A, India, India C, India Green, Indian Board President's XI, Mumbai, Rajasthan Royals, Rising Pune Supergiants, Delhi Capitals, India Emerging Players, Indian Oil Corporation XI, Mumbai Indians, Rest of India, West Zone.
Ajinkya Rahane currently represents Mumbai in the domestic home championships and Delhi Capitals in the Indian Premier League. In the national team, the athlete plays under number 27.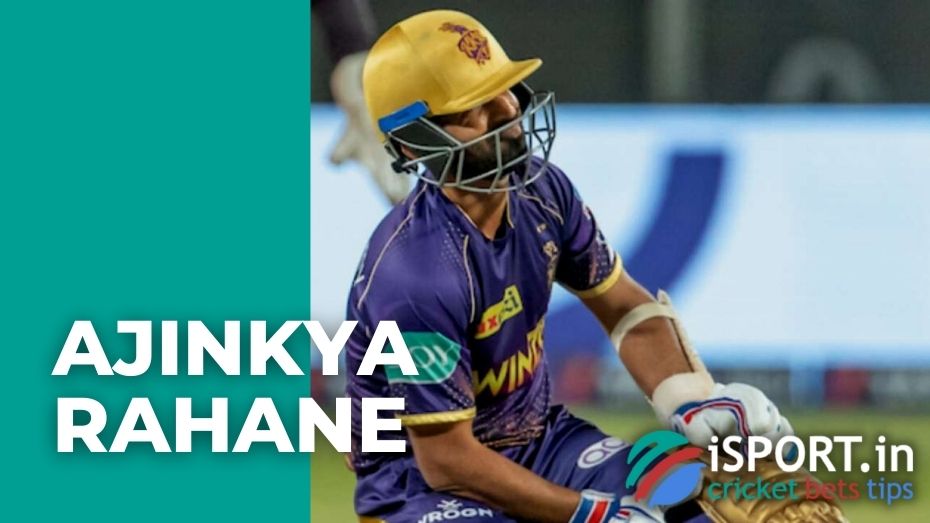 Ajinkya Rahane: personal life, interesting facts
Ajinkya Rahane grew up in a large family of low income. The athlete has a younger brother and sister. The children were raised by their father, Madhukar Baburao Rahane and mother, Sujata Rahane. Ajinkya was educated at SV Joshi High School in Mumbai.
Ajinkya Rahane is married to his long-time girlfriend, Radhika Dhopavkar. Their wedding took place in September 2014. The couple is raising a daughter, Aarya, who was born in the fall of 2019.
Interesting facts about Ajinkya Rahane:
His full name is Ajinkya Madhukar Rahane.
Game nicknames – Ajju, Jinks, Mr. Dependable v2. 0.
In his spare time from cricket competitions, he likes to play football, golf, badminton and tennis.
Rahane has a black belt in karate.
The total capital of the player is estimated at 9 million US dollars.
Ajinkya Rahane is active on many social internet platforms. For example, more than 4 million people have subscribed to his Instagram page, which he has under the nickname @ajinkyarahane. Ajinkya posts photos from training sessions and also shares pictures of his little daughter with the audience.