Babar Azam
Domestic Team:
Lahore Blues
Domestic Team:
Rawalpindi Rams
Date of Birth:
15.10.1994
Batting Style:
Right Hand
Bowling Style:
Right-arm Off Spin
Test Rankings
ODI Rankings
T20I Rankings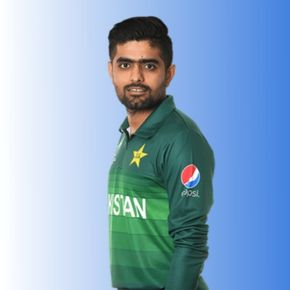 Babar Azam – the captain of the Pakistan national cricket team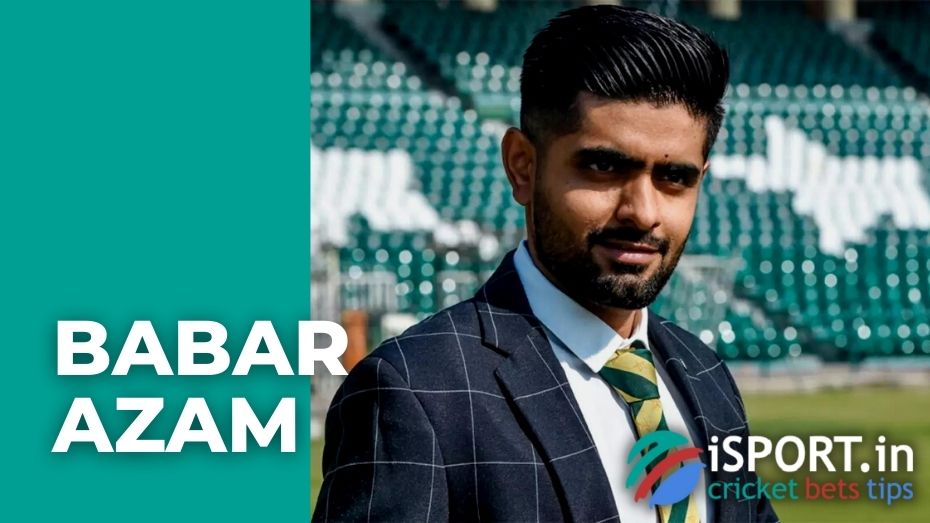 Babar Azam is one of Pakistan's most talented cricketers. At the moment, he leads his country's national cricket team in all international formats. Azam is a versatile player who can combine the positions of a bowler and a batsman, but in the team, he plays as a Top-order batsman. Let's get to know the athlete better in our article.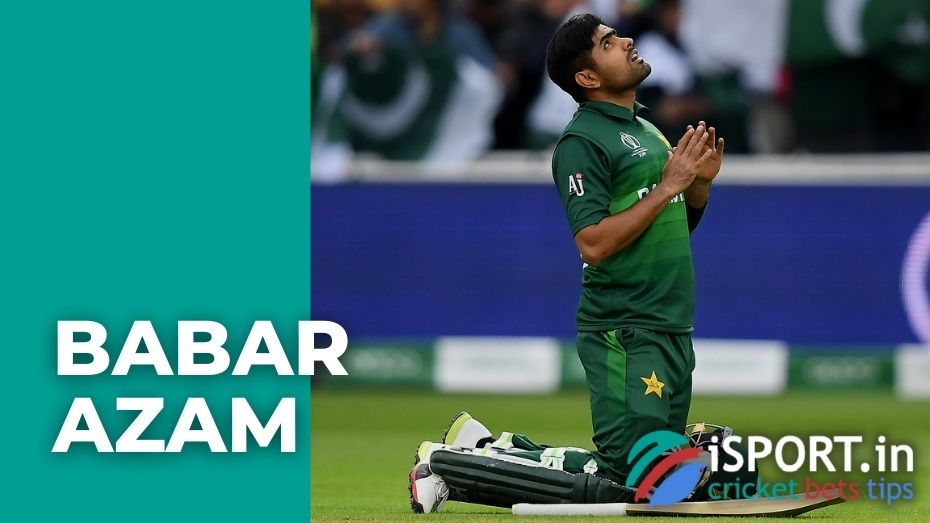 Babar Azam: how a professional cricket career was built
Babar Azam was born on October 15, 1994, in Lahore, Punjab – Pakistan. Azam's love of cricket was instilled by his older cousins Kamran and Umar Akmal. By the way, they also played for the Pakistan national cricket team. A little later, Babar Azam started playing cricket at Gadaffi Stadium. Even then, he definitely decided for himself that he wanted to engage in this sport professionally and set out to build a career as a cricketer. After some time, the guy entered the cricket academy, where he began playing professionally in the U-19 category team in home tournaments, demonstrating tremendous success.
In 2015, Babar Azam made his debut in the One Day International; at that time, the player was 21 years old. His first opponent was a team from Zimbabwe. In that match, he scored 54 runs from 60 balls. This is a very good result.
Thanks to his success in ODI, Babar Azam got a place in Tests and T20. On September 7, 2016, the player played for the first time in a Twenty20 International against the West Indies, where he scored 15 runs off 11 balls. And on October 13 of the same year, he made his debut in a test match against England, where he scored 69 runs in his first innings, thereby becoming the first player to score 50 points in his first match in a day/night Test.
The main professional achievements of Babar Azam:
In 2017, he was awarded the title of the PCB ODI Player of the Year.
In 2019, he received the title of "player of the match" at the ICC World Cup.
In 2020, Azam, together with his Central Punjab Cricket team, which he headed at that time, won the Quaid-e-Azam Trophy.
In 2021, he led the ICC ranking in the One Day International tournament among batsmen.
Babar Azam is the second fastest player representing Pakistan to score a total of 1000 runs in One Day International.
The athlete is also known as the fastest batsman from South Asia, who scored 3000 runs in 68 innings in ODI.
Entered the rating of the ten best batsmen of One Day International.
In the UAE, Babar Azam was the only player who managed to register five consecutive centuries.
Teams in which Babar Azam played:
Pakistan, Pakistan A, Pakistan U-15,19,23, Central Punjab, Guyana Amazon Warriors, Karachi Kings, Rangpur Riders, Somerset, Baluchistan, Islamabad United, Sydney Sixers, Islamabad Region, Lahore Blues, Sui Sothern Gas Corporation, Zarai Taraqiati Bank Limited, Faisalabad and Rawalpindi, Islamabad, Lahore, Leopards, Pakistan Cricket Board Blues, Punlab, Rawalpindi Rams, State Bank of Pakistan.
Babar Azam plays cricket under number 56.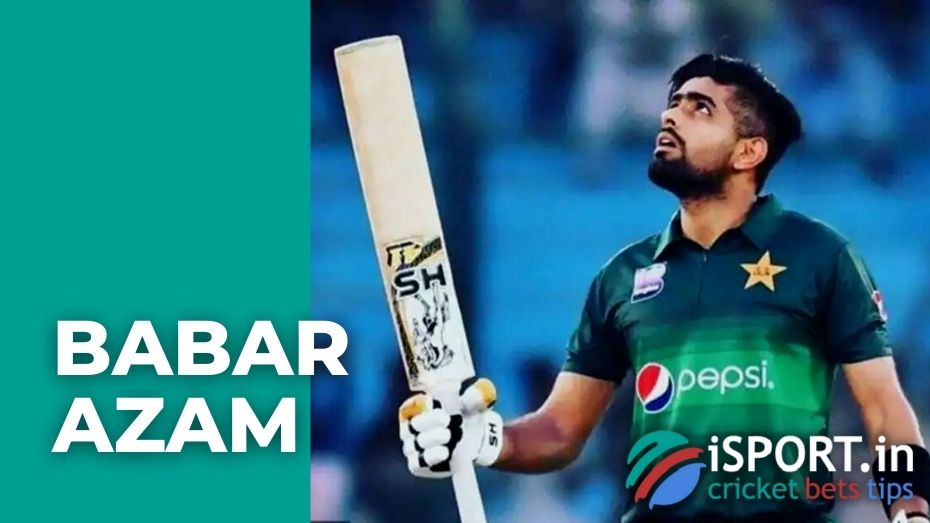 Babar Azam: personal life, scandals, interesting facts from the life
Babar Azam grew up in a Muslim family. Babar has a brother – Safeer Azam. The athlete graduated from The Lords International School System, and received his higher education at Punjab University.
In 2020, a very unpleasant situation occurred with Babar Azam. Hamiza Mukhtar, who introduced herself as a school friend of the athlete, accused him of supporting him financially for ten years until he became a famous cricketer and was also regularly subjected to physical and sexual abuse by Azam. The woman added that Babar Azam promised to marry her and forced her to get pregnant. In 2021, Hamiza Mukhtar retracted her loud statements and admitted that all her accusations were lies.
Babar Azam himself is single, and in some interviews, he jokes that at the moment, he is dating his career.
Interesting facts from the life of Babar Azam:
His full name is Mohammad Babar Azam.
The game nickname is Bobby.
Since childhood, he has been fond of cricket and golf, but to build a professional career, he decided to move in the direction of cricket. And now he is engaged in golf in his free time.
His favorite cricketers are batsman AB de Villiers and bowler Shoaib Akhtar.
Babar collects cars. There are such foreign cars as Audi, Honda Civic, Land Cruiser, and Mercedes Benz in its fleet.
The cost of Babar Azam is estimated at 4 million US dollars.
Babar Azam is an active user of social networks such as Facebook, Snapchat and Twitter. He has his Instagram page under the nickname @babarazam. There are 1 million people following Azam.