Adam Zampa
Domestic Team:
Melbourne Stars
Domestic Team:
Royal Challengers Bangalore
Date of Birth:
31.03.1992
Batting Style:
Right-handed
Bowling Style:
Right-arm Leg-Break
Test Rankings
ODI Rankings
T20I Rankings
Adam Zampa - Professional Australian Bowler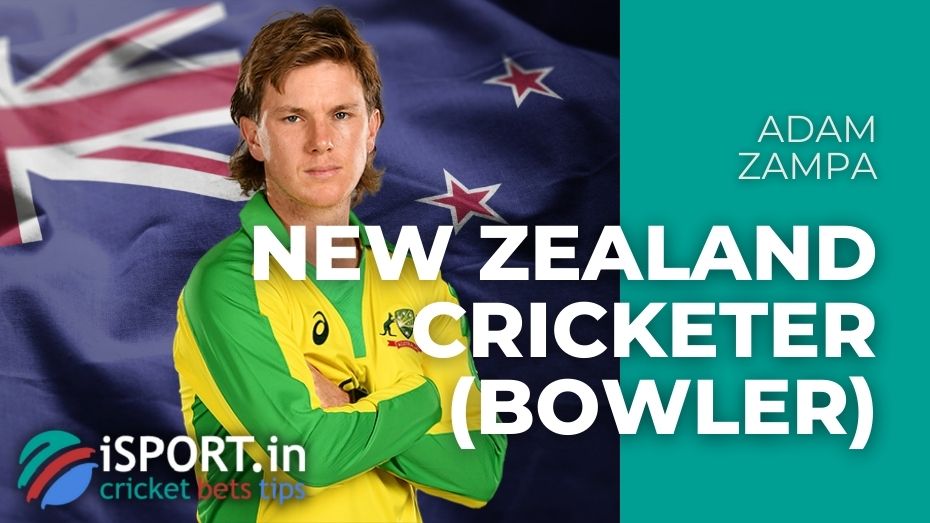 Adam Zampa is a professional cricketer from Australia who plays in the bowling position with kicks. The athlete currently represents the Australian national team and he is also a member of the Melbourne Stars.
Adam Zampa: how his career began
Adam Zampa was born on March 31st in 1992 in New South Wales in Australia. His father, Darren Zampa, is a former cricket player and he played for New South Wales Country. Therefore, it is not surprising that his son followed in his footsteps, starting from an early childhood to make his way into the world of professional sports as a bowler.
In 2009, at the age of 17, Zampa joined the Australian national team, which represented the team "up to 19 years", and a year later in 2010 signed a contract with the NSW Blues team. Adam stood out from the rest of the players in that he had his own style, which was characterized by a light throw of the ball above eye level. During the same period, Zampa was invited to the New South Wales national team, but the player could not prove himself, as the team featured more experienced bowlers, who were preferred.
In 2013, Zampa started playing in Sheffield Shield. In the first match against Queensland, the player was able to win five wickets, thereby impressing the South Australian coaching staff, who invited Zampa to join the national team in the same year.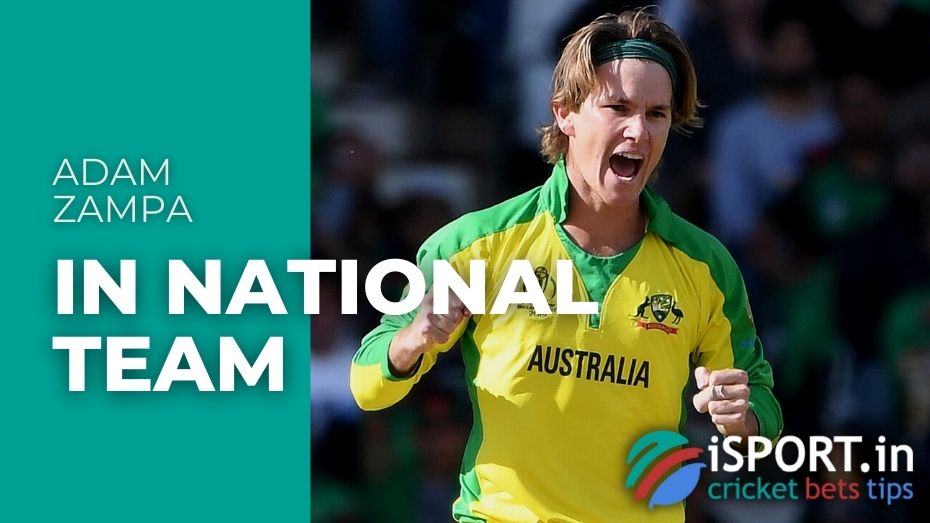 Adam Zampa: professional achievements
Adam continued to demonstrate his success in the games, that's why he began to receive more and more offers to collaborate from different teams. The athlete actively represented the Adelaide Strikers in the Twenty20, Redbacks for two seasons in a row, and also played for the South Australian national team.
In 2015, Zampa moved to Melbourne Stars. And in the same season he played for the first time in ODI. In 2016, Adam represented Australia in the T20 World Cup, where he performed amazingly: he took five wickets at an average speed of 13.80.
Later, Zampa expanded his horizons and entered the international arena, making his debut for Rising Pune Supergiant in the Indian Premier League. In the match against Sunrisers Hyderabad, the athlete took six wickets for 19 runs, which allowed him to become the third best player in the Indian championship.In just a couple of more games, Zampa was awarded the title of best player of the match and also he set new records.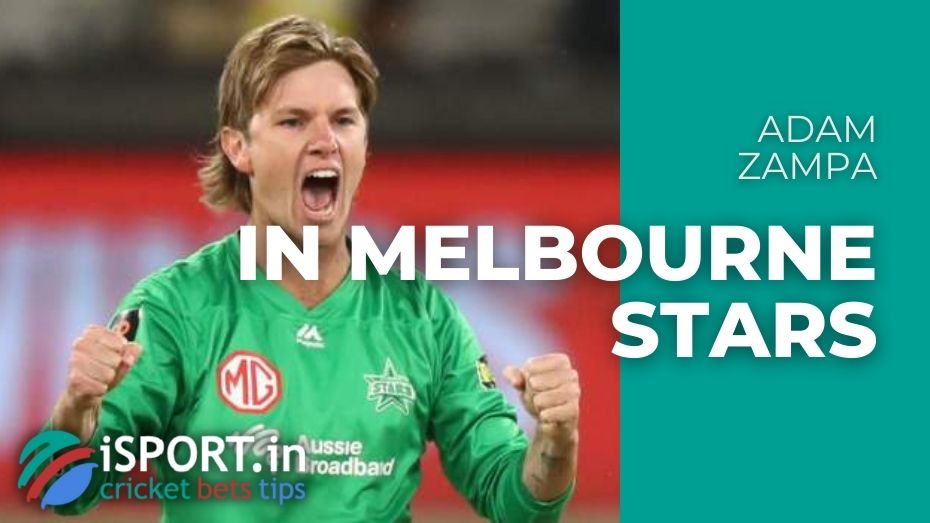 During his professional career, Zampa played in several international leagues:
CPL – for Guyana Amazon Warriors, Jamaica Tallawahs.
IPL – for Rising Pune Supergiant, Royal Challengers Bangalore.
Big-Bash – Adelaide Strikers and Melbourne Stars.
Adam Zampa plays in Indian and domestic competitions at number 63.
Adam Zampa: interesting facts about the athlete
We invite you to get acquainted with the Top of the most interesting facts about Zampa:
Adam Zampa's net worth as a player is estimated from $1,000,000 to $5,000,000.
Adam has two nicknames: Zampa and Zobra.
Zampa likes playing against India and South Africa the most.
Besides playing cricket, Adam loves to play golf.
His favorite pet is a dog.
Adam Zampa is a certified dolphin trainer.
Active user of social networks.He constantly writes posts and uploads photos. Adam on Instagram – @zampstagram.
Adam Zampa: questions about the player
What is the role of Adam Zampa?

Adam Zampa is a Bowler.
What types of cricket does Adam Zampa play in?

Adam Zampa is Bowler in the Australian National Cricket Team (2016–present) in ODI and T20 format.
What is Adam Zampa's highest achievement in his professional career?

Zampa has played 38 First-Class and 99 List-A games, in which he has taken 105 and 147 wickets respectively.