Martin Guptill
Date of Birth:
30.09.1986
Batting Style:
Right Hand
Bowling Style:
Right-arm Off Spin
Test Rankings
ODI Rankings
T20I Rankings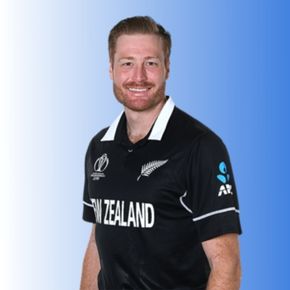 Martin Guptill: A brief biography of a New Zealand cricketer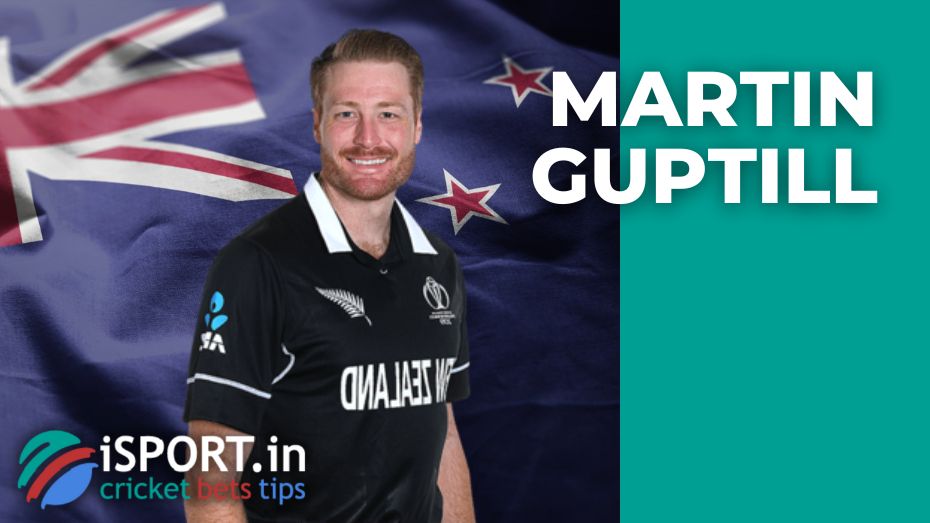 Fans of New Zealand cricket probably know the name of the player Martin Guptill. The athlete has been successfully playing for the New Zealand national cricket team for quite a long time and plays in the country's domestic competitions for the Auckland club. Players and fans of the cricketer came up with a nickname for him – "Two fingers". Where it came from – we, of course, will tell you further in this article.
Martin Guptill was born on September 30, 1986, in Auckland, New Zealand. The athlete received his education at Kelston Elementary and Secondary Schools and then at Avondale College. There he started playing cricket and became seriously interested in this sport.
Martin also has a cousin, Michael Guptill-Bunce, who also played cricket for the Auckland club.
Martin Guptill is doing fine with his personal and family life: since 2014, he has been married to Laura McGoldrick, who is a journalist and reporter. The future couple met at one of the interviews, and as a result, the young people got married. Martin and Laura have two children. Guptill regularly posts family photos on his page on the social network Instagram, which clearly shows how the athlete loves his family.
Martin Guptill: professional career
Martin Guptill began his career with participation in the New Zealand national team at the Under-19 World Cup held in Sri Lanka. Since 2009, he has been playing in the main squad of the national team, and his test debut took place on March 18, 2009, in a match against India.
In addition to the international arena, Martin plays in domestic cricket championships in New Zealand. Since the 2005 – 2006 season, he has been a member of the Auckland team. Also, during his career, he managed to play for other clubs, including other countries. Former Martin Guptill teams include Derbyshire, Sydney Thunder, Guyana Amazon Warriors, St Kitts & Nevis Patriots, Mumbai Indians, Lancashire, Punjab Kings, Barbados Tridents, Sunrisers Hyderabad, Worcestershire.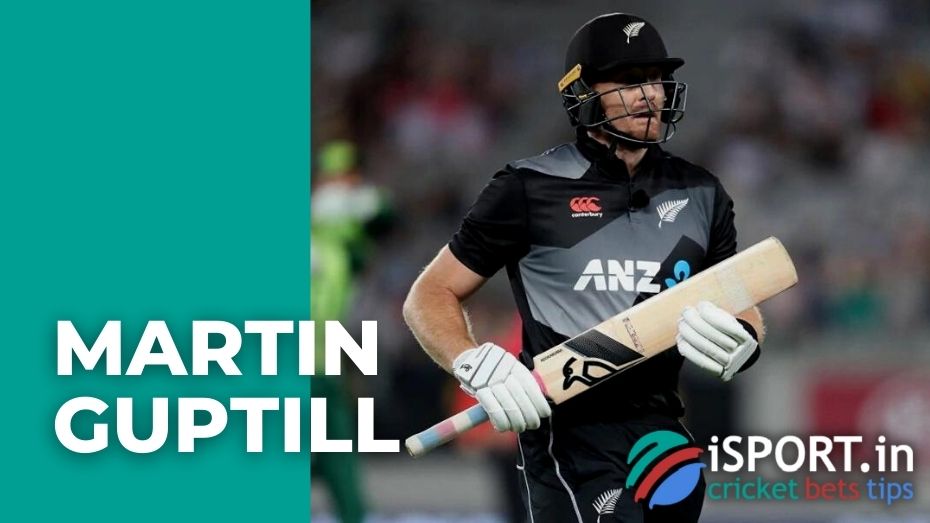 Martin Guptill: achievements and interesting facts about the player
Martin Guptill is a very productive professional cricketer with a lot of sporting achievements. We will now tell you about some of the most striking of them:
In March 2021, Guptill played his hundredth T20I match.
In April 2021, one of the most significant events in Martin Guptill's career took place: at the Eden Park Cricket Stadium, in the T20I format, he scored more than 600 runs. So he became the first and only cricketer who managed to score 500 and 600 plus runs in one place.
Martin Guptill has won the title of the best player more than 15 times during his career.
In 2018, he became the first New Zealand cricketer to score the most points in a T20 match.
For his outstanding achievements in cricket, Martin was awarded the Sir Richard Hadley Medal.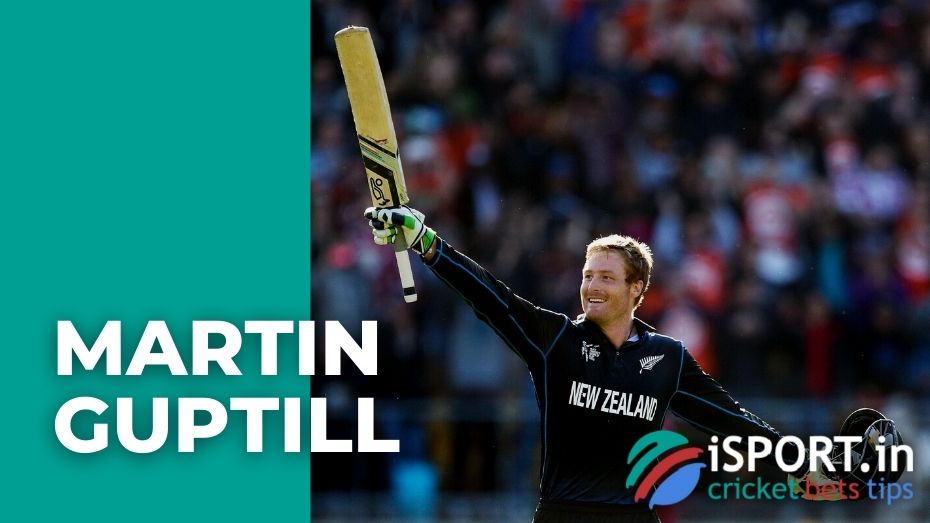 Of course, the life of Martin Guptill is interesting and rich. That is why it will be useful for fans of a cricketer to know a few facts that characterize an athlete:
Remember we talked about Martin's nickname "Two Fingers"? He has it for a reason: at the age of 13, he was involved in an accident with a forklift. As a result, he lost three toes. However, even such a shocking injury did not prevent Martin Guptill from achieving serious success in sports.
Martin's main hobby is listening to music; there is no more information about his leisure time. This means that the athlete is completely devoted to cricket and his family.
Martin Guptill does not smoke but may occasionally drink a little alcohol.
Facebook Instagram (more than 315 thousand subscribers), Twitter (more than 380 thousand subscribers) and Facebook (more than 500 thousand subscribers) are actively updated by Martin. There he posts photos related to cricket and photos of his life off the field and shares his interesting thoughts.