Ishant Sharma
Date of Birth:
02.09.1988
Batting Style:
Right Hand
Bowling Style:
Right-arm Fast Seam
Test Rankings
ODI Rankings
T20I Rankings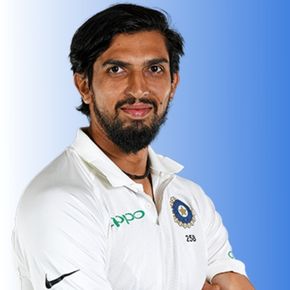 Ishant Sharma: a brief biography of a cricketer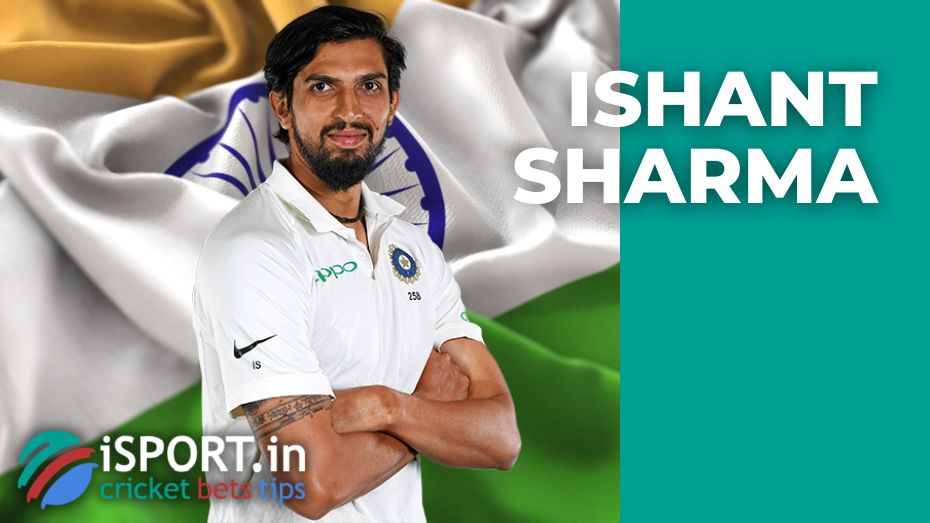 India is a country where cricket has not just become a national sport, but even something more. It is there that a huge number of famous professional cricketers now live; one of them is Ishant Sharma. In addition to his real name, he is known by the nickname Lambu, which he received due to his height of 1.93 meters and a thin build. The athlete plays for the Indian national team, as well as for local clubs Delhi and Delhi Capitals.
Ishant Sharma was born on September 2, 1988, in Delhi, India. The athlete graduated from the International Ganga School in his native city. After the 10th grade, he dropped out of school, deciding to focus entirely on playing cricket. This decision turned out to be fateful for Ishant because he managed to become one of the best cricketers in India.
Ishant Sharma perfectly balances between a professional career and a personal life. On December 10, 2016, he married Indian basketball player Pratima Singh and, apparently, the couple lives in a very happy marriage. This is evidenced by the photos that Ishant regularly posts on his page on the social network Instagram.
Ishant Sharma: professional career
Ishant Sharma's international career began on May 25, 2007, when he was called up as a replacement for Munaf Patel. The athlete showed an excellent result, thanks to which he was included in the main team. Since then, Ishant has been playing regularly for the national team, and in February 2021, he completed his hundredth test match against England, which was not possible for many.
Ishant Sharma has been playing for the Delhi Club since 2006. His performances were so successful that in 2008, the athlete was bought by Kolkata Knight Riders at an auction; the transaction amount was $ 950,000. This amount is the highest that was paid for any of the bowlers in the tournament. He played under this franchise for two years.
During his career, Ishant Sharma has also played for Deccan Chargers, Sunrisers Hyderabad, Rising Pune Supergiants, Kings XI Punjab, Sussex and Delhi Capitals. He also stands for the latter in 2021.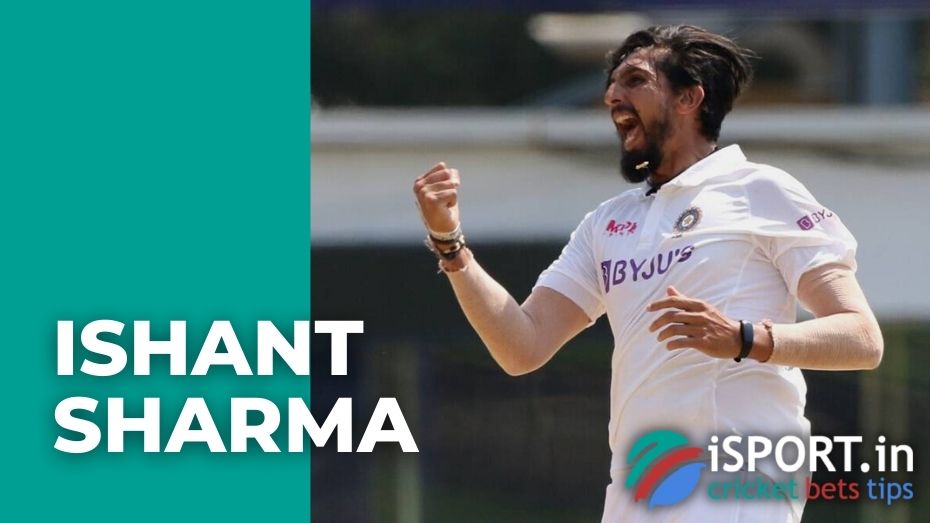 Ishant Sharma: achievements and interesting facts
Ishant Sharma has gained worldwide fame for a reason. His achievements in cricket are really great, and we will tell you about some of them now:
In 2011, Ishant Sharma became the fifth youngest player in the world to score 100 wickets in a series of test matches.
He is currently considered one of India's fastest cricketers in the bowler position.
In 2020, Ishant Sharma won the Arjuna Award, which was presented to him by the Indian government.
Fans are always interested in knowing about all sorts of unusual facts from the life of an idol, as well as about their preferences. So that you can better understand the personality of Ishant Sharma, we are telling you something interesting about him:
Ishant likes to cook and generally eat delicious food, which does not prevent him from keeping fit. In addition, he likes to travel and explore new places, as evidenced by his photos on social networks.
The athlete periodically conducts video conferences with fans, where he answers their questions.
At leisure, Ishant Sharma likes to watch movies, ride a bike, as well as play volleyball and football.
Sharma used to wear his hair long, but, according to some Internet sources, he really did not like it when rude comments were made to him because of this. Therefore, the athlete has changed his image and has been wearing a stylish short haircut for a long time.
Finally – a small blitz about Ishant Sharma's preferences: favorite cricketers – Sachin Tendulkar and Glenn McGrath, favorite actresses – Katrina Kaif and Alia Bhatt, favorite movie – Dilwale Dulhania Le Jayange.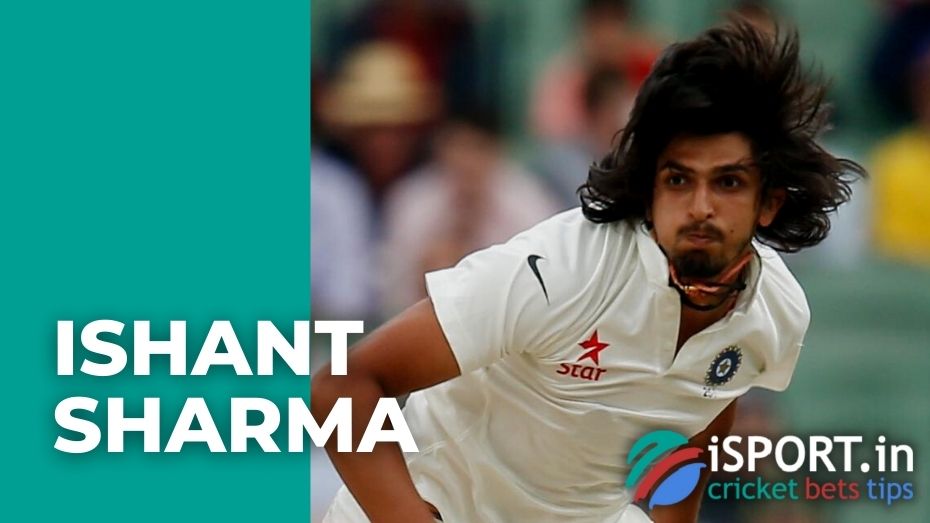 Instagram Facebook (1.3 million subscribers), Twitter (2.4 million subscribers), Facebook (4.4 million subscribers) are actively used by the athlete. He regularly shares his photos and thoughts, while, in addition to sports photos, he often publishes personal ones.