Imad Wasim
Domestic Team:
Northern cricket team
Domestic Team:
Overseas Warriors
Date of Birth:
18.12.1988
Bowling Style:
Left-arm Orthodox
Test Rankings
ODI Rankings
T20I Rankings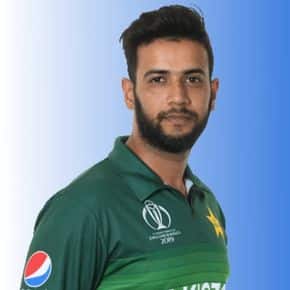 Imad Wasim - versatile cricketer from Pakistan national team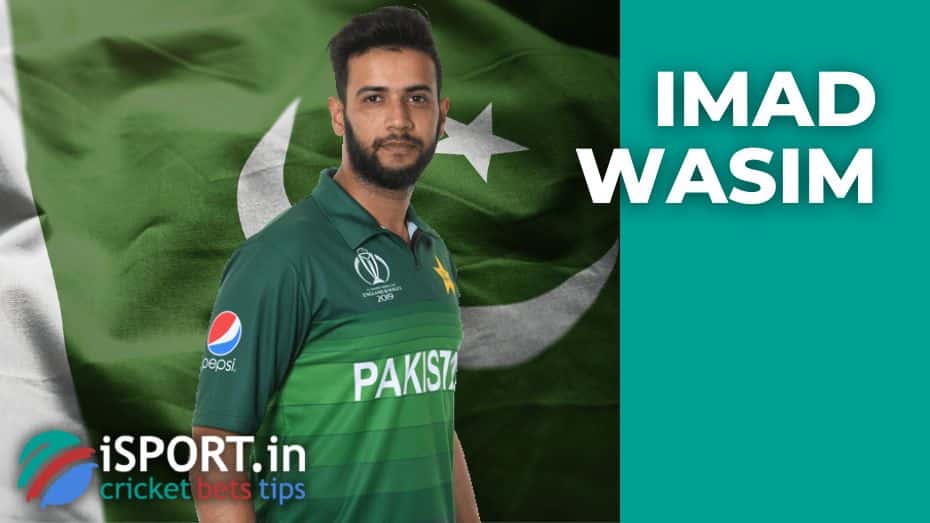 Imad Wasim represents the Pakistani national cricket team in international competitions such as One-Day International and Twenty20 International and also plays in domestic championships. The player is a versatile player, and he has many achievements on his account. You can get to know the athlete better in our article.
Imad Wasim: how his professional career developed
Imad Wasim was born on December 18th 1988 in Swansea – Wales, although his parents are from Pakistan. The fact is that before Imad was born, his family moved to the UK, as his father worked there for a short time as an engineer. Shortly after the birth of their son, they returned to Pakistan again, where Wasim began to study cricket. The athlete is a versatile cricketer who combines the positions of a left-handed batsman and a slow left-arm orthodox bowler.
Initially, Imad Wasim represented the youth cricket team and even played in the 2006 Cricket World Cup. He made his first-class cricket debut in 2005 with the Islamabad Leopards.
Wasim made his debut at international cricket tournaments much later – 10 years later. At Twenty20 International, he played for the first time on May 24 in 2015 against the national team from Zimbabwe. And in the same year, a couple of months later, on July 23rd, he made his debut at One-Day International, where he played against a team from Sri Lanka.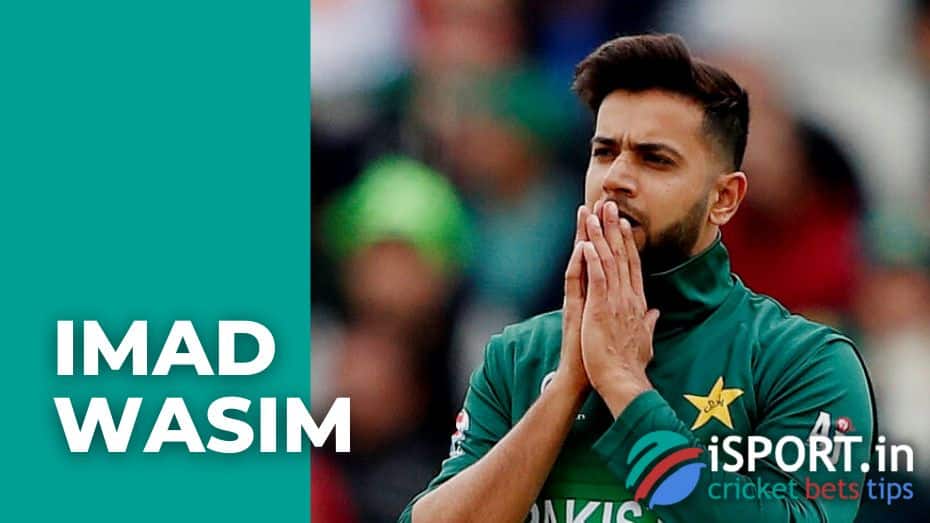 Imad Wasim's professional achievements:
In 2016, became the first Pakistani spinner to win five wickets in a game at Twenty20 International. In the same year, he earned the title of the best player of the match at the ODI in the match against the Irish national team.
In 2017, he was named the best player of the year at the Twenty20 International Championship, and together with his team won the ICC Champions Trophy.
In 2019, he was promoted to captain in the Pakistan national team at One-Day International.
In 2020, ranked third in the ranking of the best universal cricketers by the International Cricket Council at One Day International. In the same year, he took seventh place in the ranking of the best station wagons at Twenty20 International.
Throughout his career, Imad Wasim has played in the Pakistan Super League, Caribbean Premier League and Bangladesh Premier League. He played in the following teams:
Pakistan Cricket Academy, Pakistan U-19, Pakistan, Barbados Tridents, Chattogram Challengers, FATA Region, Islamabad, Islamabad Region, Karachi Kings, Melbourne Renegades, Punjab Badshshs, Abu Dhabi United, Barisal Bulls, Comilla Victorians, Federal Areas Leopards, Islamabad Leopards, Jamaica Tallawahs, Maratha Arabians, Nottinghamshire, Sind.
Imad Wasim is number 9 in cricket competition.
Imad Wasim: personal life, interesting facts from the biography
There is not much information about the Imad Wasim family on the Internet, but it is known that he has a brother, Simad Wasim. He also plays professional cricket.
Imad Wasim is married to his longtime girlfriend Sannia Ashfaq. Their wedding took place in August 2019 in Islamabad. And on March 4, 2021, the couple had a daughter.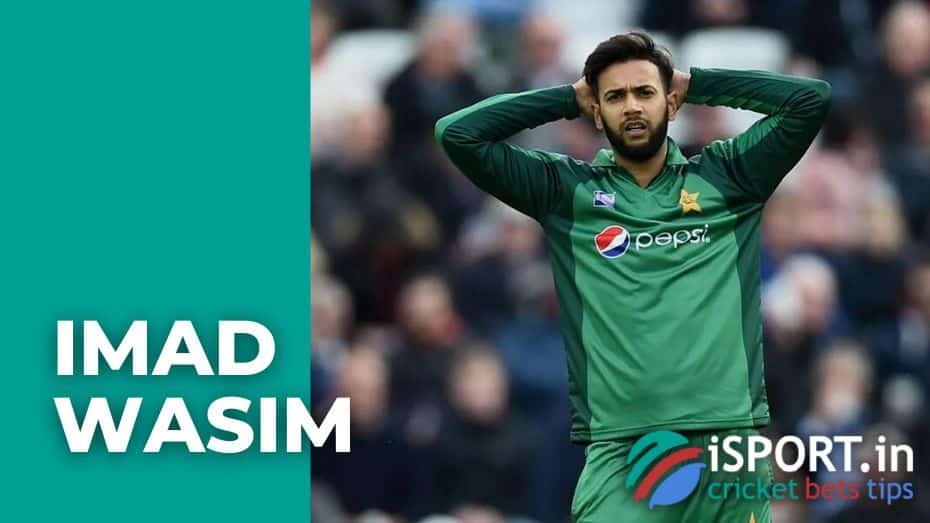 Interesting Facts About Imad Wasim:
His full name is Syed Imad Wasim Haider.
Game nickname – Maddy.
Before starting to play cricket professionally, Imad studied medicine. But as soon as he was invited to play for the Pakistan national team in the U-19 category at the World Championships in 2006, he sacrificed his studies and gave up studying it, heading for cricket.
In his free time from cricket, he likes to listen to music.
Leads a healthy lifestyle in which there is no place for alcohol and cigarettes.
Loves expensive cars.
His capital is estimated at approximately US $ 5 million.
Imad Wasim is active on his social media, especially his Instagram account @imadwasim. At the moment, 362 thousand people have subscribed to it. The athlete mainly shares joint photographs with his family.