Bhuvneshwar Kumar
Date of Birth:
05.02.1990
Batting Style:
Right Hand
Bowling Style:
Right-arm Medium Seam
Test Rankings
ODI Rankings
T20I Rankings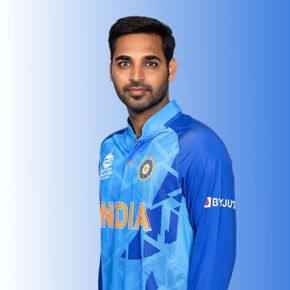 Bhuvneshwar Kumar - a bowler representing the Indian national cricket team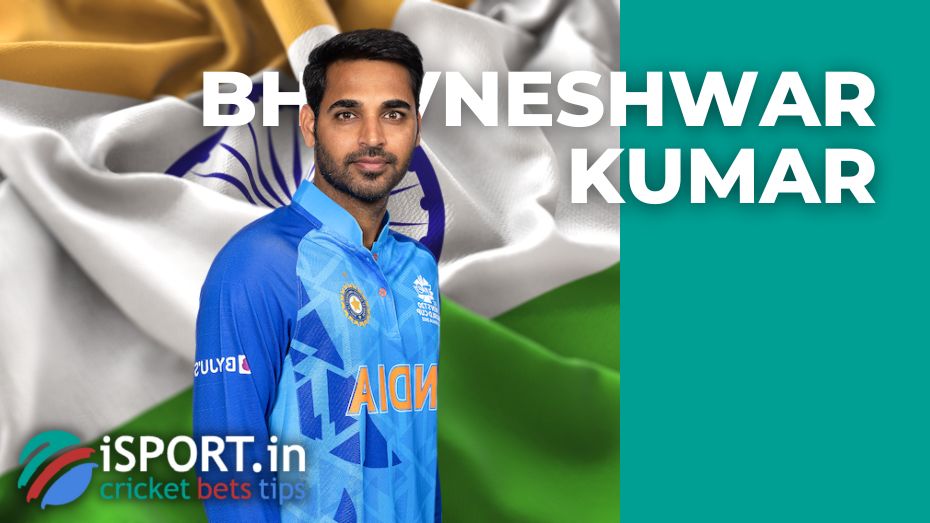 Bhuvneshwar Kumar represents the Indian cricket team in popular international formats such as One-Day International and Twenty20 International. In addition, he regularly plays in domestic competitions. The athlete performs at tournaments as a bowler. We invite you to get to know one of the most promising Indian cricketers in our article.
Bhuvneshwar Kumar: how the player's professional career developed
Bhuvneshwar Kumar was born on February 5th 1990 in Meerut, Uttar Pradesh – India. Bhuvneshwar has an older sister, Rekha Adhana, and she is a person who influenced Kumar's life choices. Rekha took him to a cricket coaching center at 13. At the same time, it was not so easy to get to it: the brother and sister had to overcome the 8 kilometers long path on foot, and this is only one way! However, 20-year-old Rekha accompanied Bhuvneshwar almost every day. And all was not in vain. Kumar is now considered one of the most successful athletes in India.
Bhuvneshwar Kumar has built his professional career as a right-arm fast-medium bowler, although he can also play as a right-handed batsman.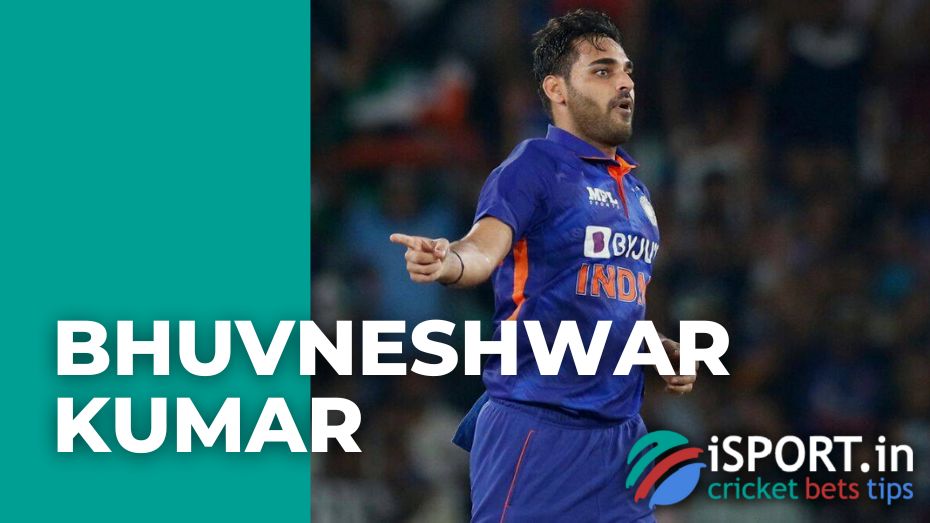 Bhuvneshwar Kumar made his first-class cricket debut in 2007 when he was 17 years old. The young man began to play for the Uttar Pradesh team, which he still represents in domestic competitions.
Kumar began playing in international tournaments five years later in winter 2012. On December 25th, he played for the first time at Twenty20 International against Pakistan. On December 30th he represented the Indian cricket team at One-Day International in a match against a Pakistan team.
A year later, on February 22nd in 2013, Bhuvneshwar made his debut in Tests against Australia. At the moment, the athlete only plays in T20 and ODI. In test matches, he last played on January 24 in 2018 against a team from South Africa.
Professional achievements of Bhuvneshwar Kumar:
In 2008, won the Man of the Match title against the North Zone.
In 2013, in his debut test match against the Australian national cricket team, he scored the highest score of all representatives of India number 10 – 38 points. In the same year, together with his team, Kumar won the Champions Trophy. And he also was awarded the title of the best player in the Tri-Nation tournament a little later.
Won the Purple Cap in 2016 playing with the Sunrisers Hyderabad in the Indian Premier League. He repeated his success in 2017, having issued 26 wickets (3 more than in the previous year).
In 2018, he became the first Indian bowler to win five wickets in all game formats.
In 2021, he was appointed vice-captain of the Indian national cricket team for One-Day International and Twenty20 International against a team from Sri Lanka.
Bhuvneshwar Kumar teams:
India, India A, Central Zone, India Blue, India Red, Pune Warriors, Sunrisers Hyderabad, Uttar Pradesh Cricket Association XI, Australian Institute of Sport, India Emerging Players, Indian Tobacco Company, Royal Challengers Bangalore, Uttar Pradesh.
Bhuvneshwar Kumar is number 15 in the cricket competition.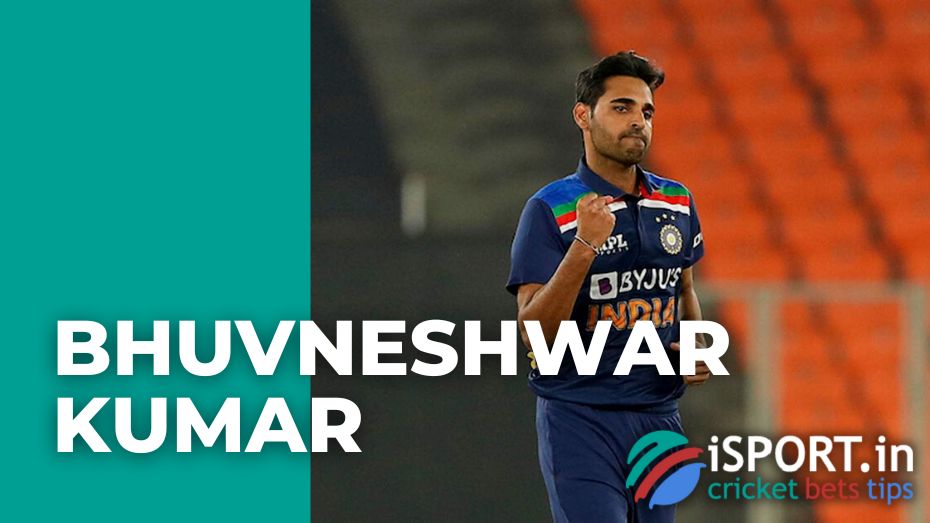 Bhuvneshwar Kumar: personal life, interesting facts
The Bhuvneshwar Kumar family is Hindu. His father's name is Kiran Pal Singh, he works as a policeman, and his mother is Indesh Singh, a housewife.
In 2017, Bhuvneshwar Kumar married his girlfriend, Nupur Nagar. They had been friends since childhood. She works as an engineer. The wedding took place in the athlete's hometown. So far, the couple has no children, but they have a dog – a Labrador named Buddy.