Stuart Broad
Date of Birth:
24.06.1986
Bowling Style:
Right-arm Fast Seam
Test Rankings
ODI Rankings
T20I Rankings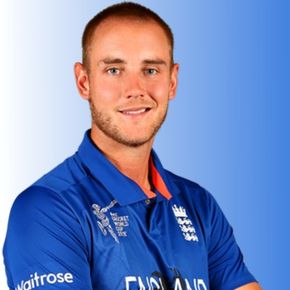 Stuart Broad - Professional English Bowler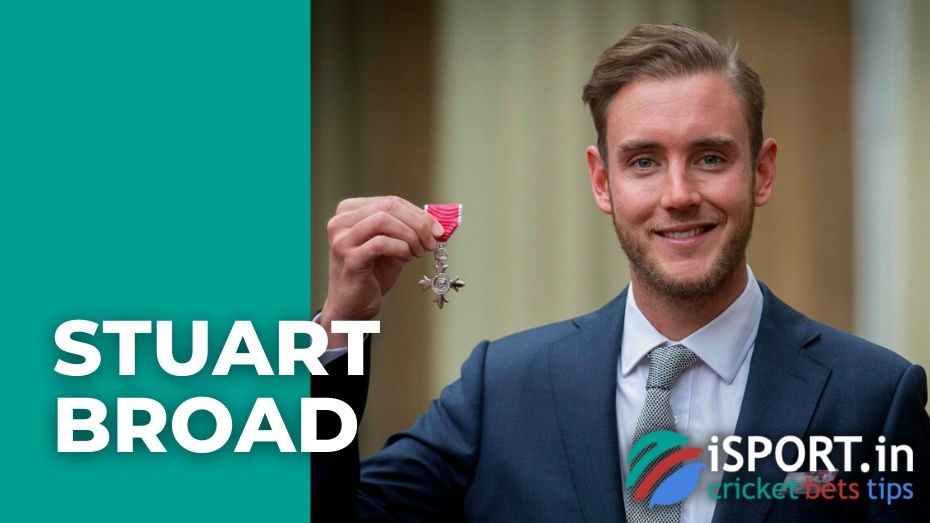 England is the birthplace of cricket, so it is not surprising that some of the most productive players in this sport are born there. Among them is Stuart Broad, also known among cricket fans by the nicknames Broady and Malfoy. The athlete plays for the England national team, as well as for Nottinghamshire County Cricket Club. The main position is a bowler.
Stuart Broad was born on June 24, 1986, in Nottingham, England. The future athlete graduated from Broken Priory School and Oakham School, and then – Durham University. The fate of the future cricket star was predetermined since childhood: his father, Chris Broad, played test cricket for England between 1984 and 1989, and Stuart's sister, Gemma, worked for the English team as an analyst. Even though Stuart Broad was initially fond of field hockey and played as a goalkeeper in the national team, in the end, he preferred cricket and did not lose. Initially, Stewart played as a batsman, following his father's path, but after 17 years, he began to grow rapidly, and therefore he was reassigned to bowlers. This position is more profitable when it grows. Now his height is about 198 centimeters.
Let's touch a little on the personal life of an athlete. Stuart Broad has been engaged since January 2021 to singer from the band The Saturday and BBC Radio 1 presenter Mollie King. The couple began dating in 2018. They live in London. Both Stuart and Mollie regularly post photos of them together on their pages on the social network Instagram.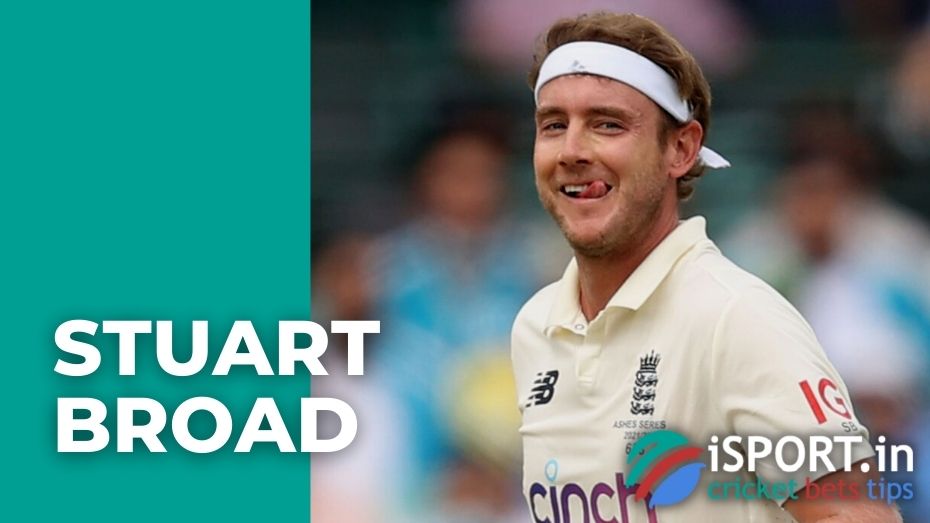 Stuart Broad: professional career
Stuart Broad's career inside England began with Leicestershire County Cricket Club in 2005, but he did not stay in the ranks of this team for long. After three years, the athlete changed his main team to Nottinghamshire County Cricket Club, where he still performs. He also managed to play for the Hobart Hurricanes during his career.
His sporting career in the national team began in 2005 when he began playing in the tournament for the national teams under 19. Later, Stuart Broad was taken into the main squad of the English team, where he made his debut in August 2006 in matches against Pakistan and immediately became the "young player of the year". He made his test debut on December 9, 2007, against Sri Lanka.
The player can still be seen in the English team; he does not report anything about the end of his career.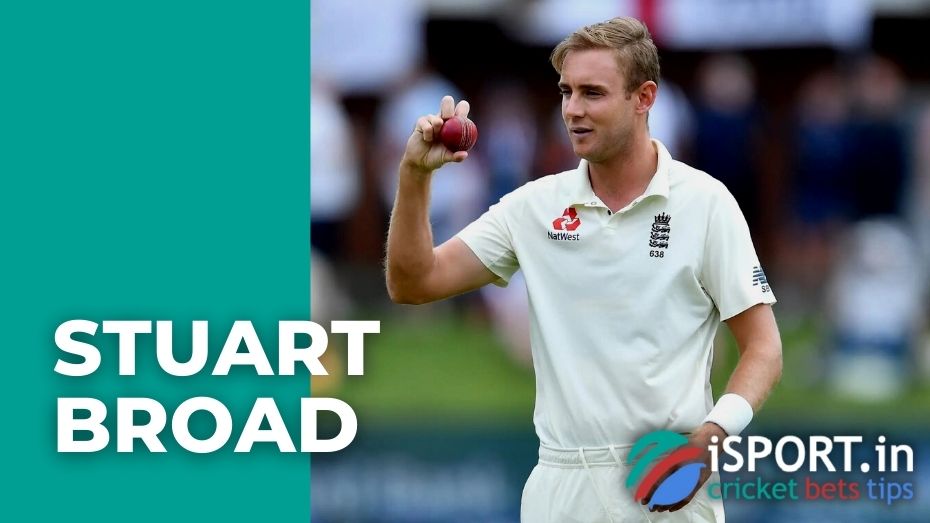 Stuart Broad: achievements and interesting facts about the player
Stuart Broad has many sporting achievements and awards that professional cricketers dream of. Given that Stewart continues to perform, the already immodest list of various records can be replenished. We tell you about the most interesting things:
The turning point in Broad's career is considered to be 2006 when he almost scored a hat-trick in a match against Pakistan, and a few days later, he was recognized as the "Young Cricketer of the Year".
Stuart Broad is the second English wicket-taker after James Anderson. He took over 400 wickets with an average score of 28.47.
The athlete is one of the few test bowlers who managed to score a hat-trick twice.
In 2016, on his birthday, Stuart Broad was made a member of the Order of the British Empire for his services to cricket.
The most unusual recognition of the athlete's merits – the tram 237 NET was named in his honor on September 17, 2015.
Any well-known athlete is primarily a person who also has certain events, has his own life preferences. Therefore, we tell you some interesting and important facts from the life of Stuart Broad:
His full name is Stuart Christopher John Broad, and you can explain why it is exactly like that. The fact is that Stuart was born 12 weeks prematurely, and his life was saved by a doctor named John. That's why his parents took this name.
The athlete's stepmother, Michelle Broad, committed suicide in July 2010. She struggled with amyotrophic lateral sclerosis for a long time; however, having failed to overcome the disease, she made such a tragic decision. Her death greatly affected the entire Broad family, so they founded the organization "The Broad Appeal" to carefully inform people about this disease and help with treatment.
Stuart Broad likes to spend his free time reading military books and watching football and rugby.
Stuart Broad has its own pages on social networks Instagram (more than 610 thousand subscribers), Twitter (more than 1.3 million subscribers) and Facebook (more than 2.3 million subscribers). All the pages are regularly updated, the athlete shares not only photos of a sporting nature, but also a little from his personal life. In addition, sometimes there are posts advertising some brands.