Sikandar Raza
Domestic Team:
Chittagong Vikings
Date of Birth:
24.04.1986
Batting Style:
Right Hand
Bowling Style:
Right-arm Off Spin
Test Rankings
ODI Rankings
T20I Rankings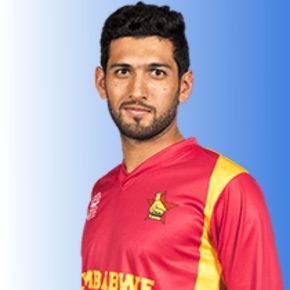 Sikandar Raza: A Brief Biography of a Zimbabwe Cricketer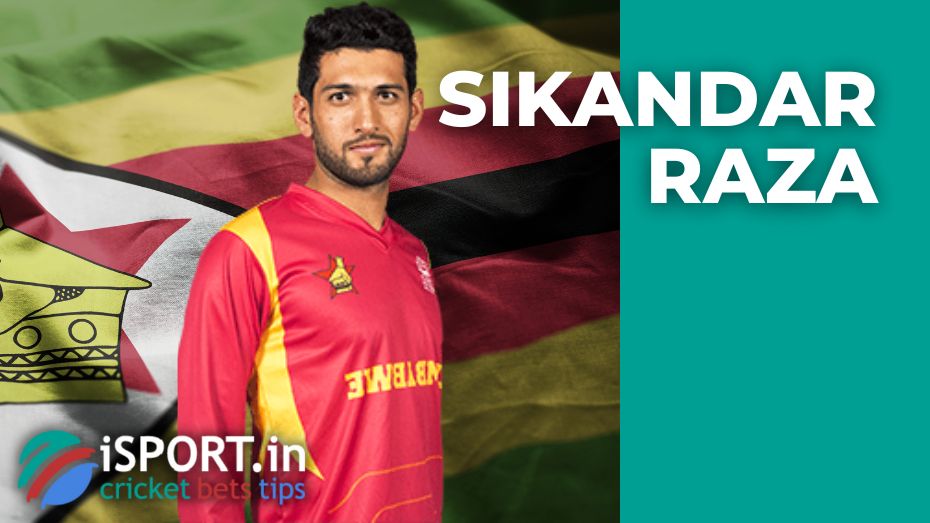 Cricket is a very popular sport in Zimbabwe. Many teams in the country show a beautiful game, and the Zimbabwe national team regularly competes in international cricket tournaments. It means that there are a lot of cool players there. One of them is Sikandar Raza, a Zimbabwean cricketer of Pakistani origin. He plays for the national team and in domestic tournaments in Zimbabwe for the Southern Rocks team. He also sometimes plays for clubs from other countries.
Sikandar Raza was born on April 24, 1986 in Sialkot, Punjab, Pakistan. Interestingly, he did not even think to associate his life with sports initially: the future athlete went to study at the Pakistan Air Force State School in Nizhniy Topa. Sikandar Raza wanted to fulfill his childhood dream and become a pilot but failed for medical reasons, namely, failed the mandatory vision test. The Sikandar family decided to move to Zimbabwe in 2002, where they settled down. Sikandar Raza tried to find himself in life and left for Scotland, where he received a bachelor's degree in software engineering from the Caledonian University of Glasgow. There he discovered his potential as a cricketer and began training a lot to become a valuable professional player later.
Sikandar Raza prefers not to talk about his personal life. According to several sources, the athlete is married and has two children. However, his wife did not appear in public space. Also, neither her name nor appearance is known. Even on the athlete's social media pages, there are no photos with her. Thus, Sikandar Raza tries to protect his family from publicity and excessive public attention.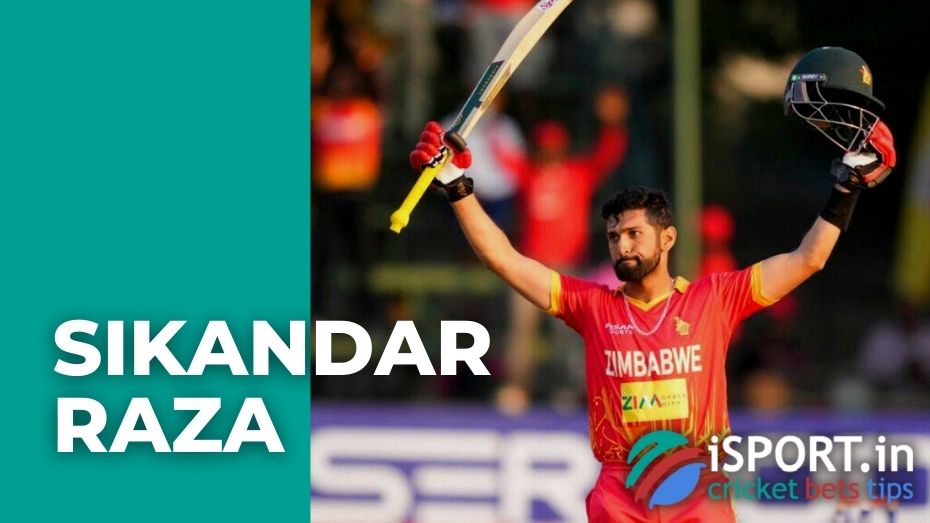 Sikandar Raza: professional career
Sikandar Raza has been a member of the Zimbabwe national cricket team from 2013 to the present. His first ODI match took place on May 3, 2013, and at T20I on May 11, 2013. The athlete's test debut took place on September 3, 2013.
In addition, Sikandar Raza plays for the Zimbabwean Southern Rocks, the Bangladeshi Chattogram Challengers and the South African Tshwane Spartans. Also, he managed to visit the following clubs during his career: the Northerns, the Mashonaland Eagles, the Montreal Tigers, the Karachi Kings, the Peshawar Zalmi, the Trinbago Knight Riders, the Matabeleland Tuskers.
Sikandar Raza: achievements and interesting facts about the player
It should be noted that Sikandar Raza does not have too many high-profile awards and achievements in cricket. But this does not mean that the athlete plays poorly or something else! Sikandar Raza is a professional cricketer, as he has proven many times on the playing field.
Here are some of his most striking achievements:
Sikandar Raza is the youngest Zimbabwean cricketer to make a half-century in a T20I match.
He was named player of the tournament during the 2019 Cricket World Cup qualifiers, although Zimbabwe failed to qualify at the time.
On March 6, 2020, Sikandar Raza played his 100th ODI match.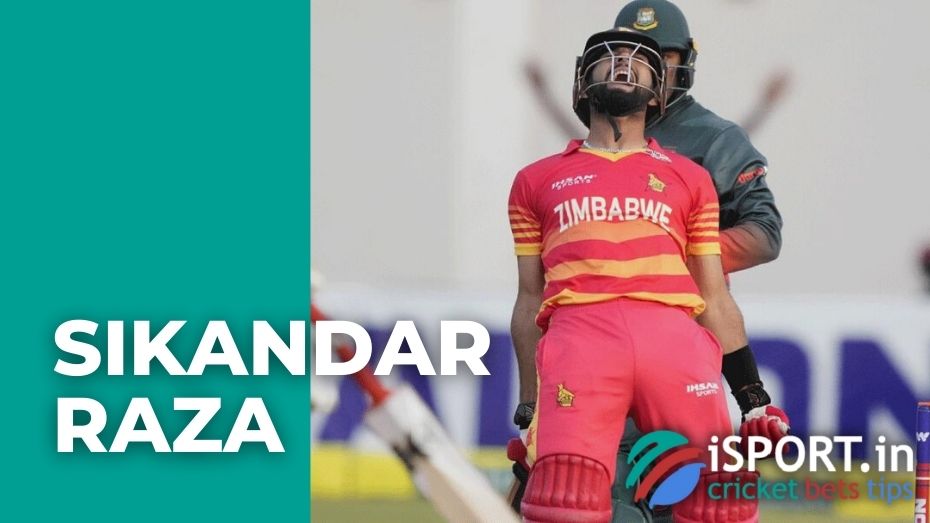 We would also like to tell you about some facts from the life of Sikandar Raza. He turned out to be a very secretive person, but we managed to unearth something:
Sikandar Raza could have made the Zimbabwe national team earlier, but there were problems with citizenship. When this issue was resolved, the athlete was accepted into the national team.
As a child, Sikandar Raza dreamed of becoming a pilot and a fighter pilot. You already know how this venture ended: he failed because of his eyesight.
Sikandar Raza actively maintains his pages on social networks Instagram (over 17 thousand subscribers) and Twitter (over 63 thousand subscribers). The main content, of course, is related to cricket and sports, but occasionally an athlete posts his personal photos and thoughts about events in the world.