Shakib Al Hasan
Domestic Team:
Khulna Division
Date of Birth:
24.03.1987
Bowling Style:
Left-arm Orthodox
Test Rankings
ODI Rankings
T20I Rankings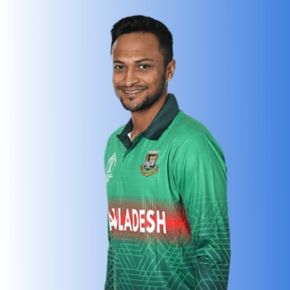 Shakib Al Hasan - cricketer from Bangladesh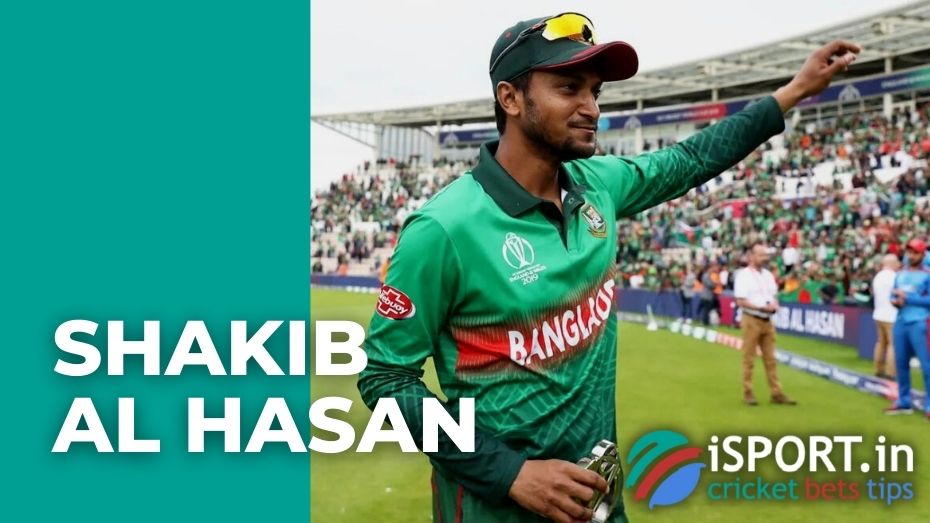 Shakib Al Hasan is a famous Bangladeshi cricketer who plays for his country's national team and plays for the Indian team Kolkata Knight Riders. The athlete is called one of the greatest all-rounders in the history of cricket. In addition to his real name, fans often call him by the nickname Moyna.
Shakib Al Hasan was born on March 24, 1987, in the Magura district of Bangladesh. The future world-famous cricketer graduated from the Bangladesh Krira Shiksha Pratisthan school and then continued his studies at the American International University- Bangladesh, where he received a bachelor's degree in English. Shakib Al Hasan was fond of cricket from an early age, and he was often invited to play in various villages.
As for the athlete's personal life, he is married to Umme Ahmed Shishir. The couple met in 2010 when Shakib was playing cricket for the Worcestershire county team in England, and on December 12, 2012, they legalized their relationship. The family has three children: Alaina Aubrey Hassan, born in 2015; Errum Hassan, born in 2020; and Eiza Al Hassan, born in 2021. Shakib Al Hasan loves his wife and children very much; a huge part of the content on his Instagram page is dedicated to the family.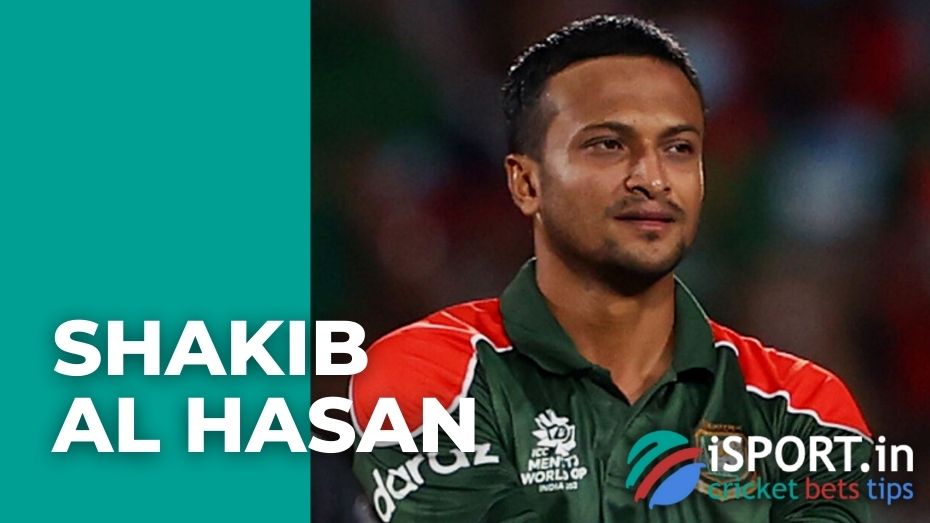 Shakib Al Hasan: professional career
As you know, Shakib Al Hasan was fond of cricket from an early age. In one of the matches, when no one knew the athlete yet, he was noticed by one judge, who was surprised by the talents of the young player. He invited him to train with the Islampur club, and since then, Shakib has taken up cricket seriously.
He has been playing for the Bangladesh national team from 2006 to the present. He made his test debut on May 18, 2007, his ODI debut on August 6, 2006, and his T20I debut on November 26, 2006.
Currently, Shakib Al Hasan also plays for the Indian team Kolkata Knight Riders, but during his career, he has managed to visit many clubs, including Khulna Division, Worcestershire, Barbados Tridents, Jamaica Tallawahs, Dhaka Dynamites and Sunrisers Hyderabad.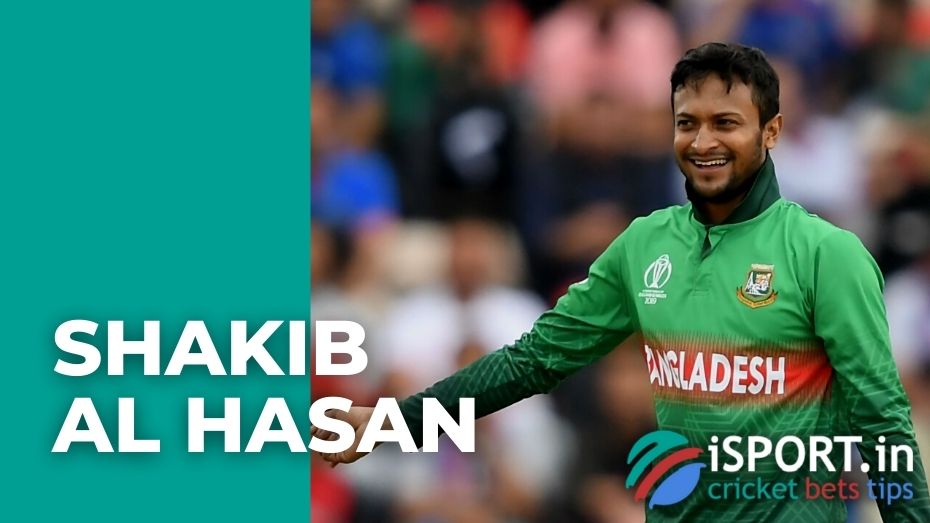 Shakib Al Hasan: achievements and interesting facts about the player
The main thing in the professional career of an athlete is his achievements. Of course, Shakib Al Hasan has its own records and awards, some of which we will tell you about now:
On January 12, 2015, Shakib Al Hasan became the first and currently the only cricketer in history to be named the ICC "Universal Player No. 1" in the ranking of players in all three game formats.
In 2021, in the third ODI against the West Indies, Shakib became the only cricketer who managed to score more than 6,000 international runs and score more than 300 wickets in all formats in one country.
Shakib Al Hasan has been recognized as the fastest all-rounder many times, which makes him considered one of the greatest players in this position in history.
The life of a cricketer is not only an endless game of cricket and a lot of time spent on training. Like all people, Shakib Al Hasan has his own hobbies and preferences in life. We tell the most interesting things:
Shakib likes to watch Hollywood movies at his leisure. Among his favorite films are "Titanic" and "Avatar".
In August 2018, the athlete became the owner of a green card, thanks to which he can work and live in the United States on a permanent basis.
In April 2020, Shakib Al Hasan auctioned his bat, which he used at the 2019 Cricket World Cup. The proceeds were sent to fight the coronavirus.
In addition to cricket, Shakib likes to play golf and football. And the athlete also loves unusual delicacies, which he constantly demonstrates on his pages on social networks.
Facebook (more than 14 million subscribers), Twitter (more than 1.9 million subscribers), and Instagram (more than 2.2 million subscribers) are regularly updated by Shakib Al Hasan. Basically, the athlete shares his life outside the cricket field; a lot of posts are dedicated to his family and leisure. But this is even better because Shakib fans really like to watch him outside the game.