Mohammed Shami
Domestic Team:
Gujarat Titans
Date of Birth:
03.09.1990
Batting Style:
Right Hand
Bowling Style:
Right-arm Fast Seam
Test Rankings
ODI Rankings
T20I Rankings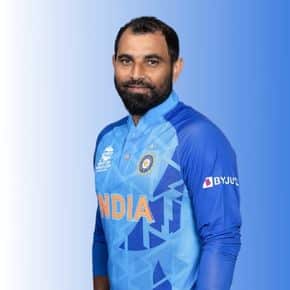 Mohammed Shami: a brief biography of a cricketer from India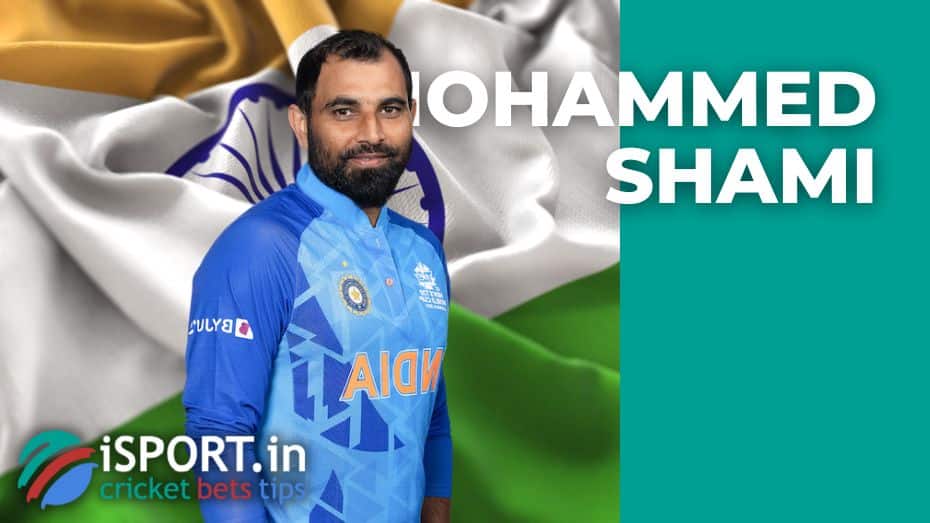 Mohammed Shami is a famous and popular Indian cricketer. The athlete plays for the Indian national team and also plays for the Bengal cricket team and Punjab Kings. He is in the position of a bowler and is considered a master of reverse swing. The nickname of the athlete among colleagues and fans is Lalaji.
Mohammed Shami was born on September 3, 1990, in Meerut, Uttar Pradesh, India. His father, Tousif Ali, also played cricket as a bowler at one time, but due to the difficult state of the family, he was forced to leave the sport and take up farming. Mohammed Shami also has a sister and three brothers. Mohammed owes his success to his father: at an early age, Tousif considered him a real cricketer's talent, shared his knowledge with him and convinced him to try his hand at this sport.
In 2014, Mohammed Shami married Hasin Jahan. In July 2015, the couple had a daughter, Aairah Shami. However, not everything in this marriage was smooth. In March 2018, his wife accused the athlete of infidelity, domestic violence, attempted murder and other terrible things. It was even stated that the conflict could take place in front of her daughter. However, no evidence followed, and Mohammed Shami convinced that all this was done to discredit his reputation. Unfortunately, this happens when a person is famous. But Shami has restored his good name and even continues to communicate with his daughter, judging by Instagram.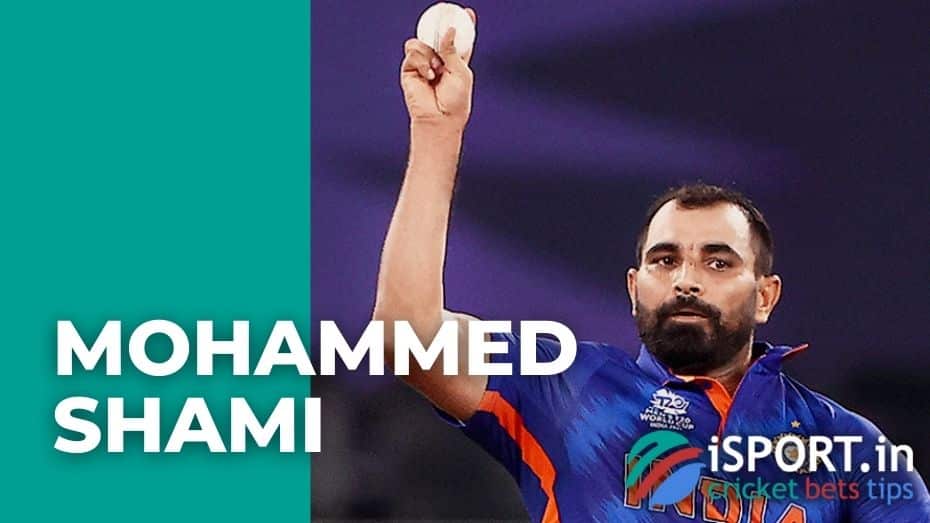 Mohammed Shami: professional career
Mohammed Shami started his career in domestic matches with the Bengal cricket team in 2010, where he still plays. In addition, the athlete was part of the Kolkata Knight Riders and Delhi Capitals. In 2019, he was also offered to join the Punjab Kings. He agreed and continues to play for the team.
An impressive performance in home matches helped Mohammed Shami to break into the Indian national team in 2013. His first game was in the ODI format and took place on January 9, 2013, against the Pakistan national team. Mohammed Shami made his test debut on November 6, 2013 (a game against the West Indies), and T20I – on March 21, 2014 (the team from Pakistan played as an opponent).
There have been both ups and downs in the cricketer's career, but the athlete shows outstanding results and adequately represents his country on the international arena.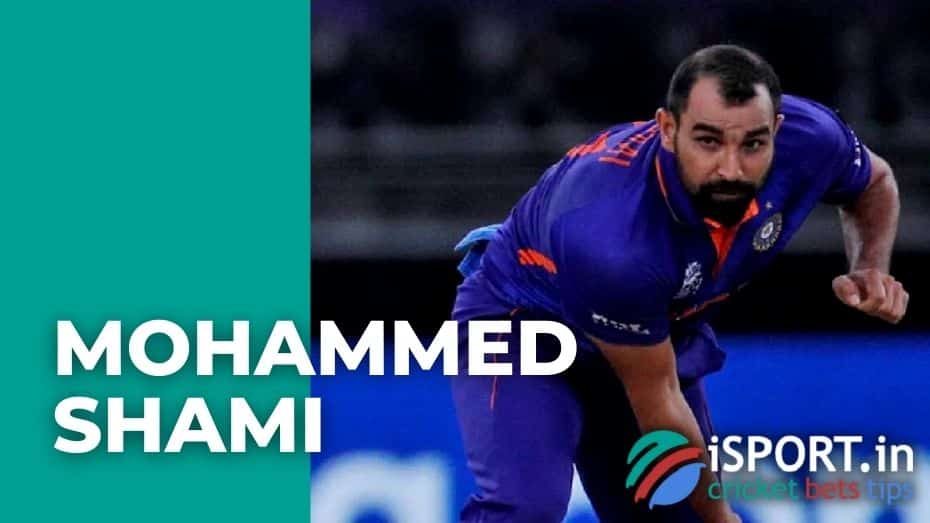 Mohammed Shami: achievements and facts
Mohammed Shami would not have become one of the most famous cricketers in India if not for his sporting achievements, of which there are really many. Shami has already become a cricket legend, and here are just some reasons to think so:
On June 22, 2019, Shami scored a hat-trick against Afghanistan in the 2019 Cricket World Cup and helped India win their record 50th tournament.
Mohammed Shami is the fourth player in the history of India after Chetan Sharma, Kapil Dev and Kuldeep Yadav, who managed to score a hat-trick in the One Day International Cricket.
Mohammed became the fastest player from India to take 100 ODI wickets in January 2019.
Nothing says so well about a person as interesting events from his life, his hobbies, and so on. We share some facts about Mohammed Shami that his fans may like:
At the age of 15, Shami was trained by Badruddin Siddiqui. To do this, he had to travel 22 kilometers almost daily to get to training since the coach was in Moradabad.
He made his debut in Indian cricket under the name Shami Ahmed, and only then was it announced that his real name was Mohammed Shami.
In his free time, the athlete likes to watch movies. His favorite actor is Amitabh Bachchan.
Instagram (more than 2.9 million subscribers), Twitter (more than 2.2 million subscribers), and Facebook (more than 3.6 million subscribers) are the social networks of Mohammed Shami, where he communicates with his fans. The main content is photos and videos from training sessions and matches, but occasionally an athlete shares events from his life outside the cricket field. For example, in May 2021, he published a photo with the moment of vaccination against COVID-19.