Lungi Ngidi
Date of Birth:
29.03.1996
Batting Style:
Right Hand
Bowling Style:
Right-arm Fast Seam
Test Rankings
ODI Rankings
T20I Rankings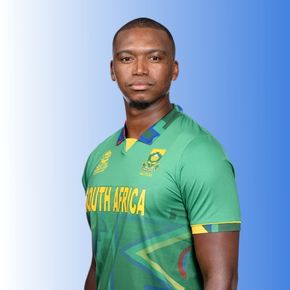 Lungi Ngidi is a professional cricketer from South Africa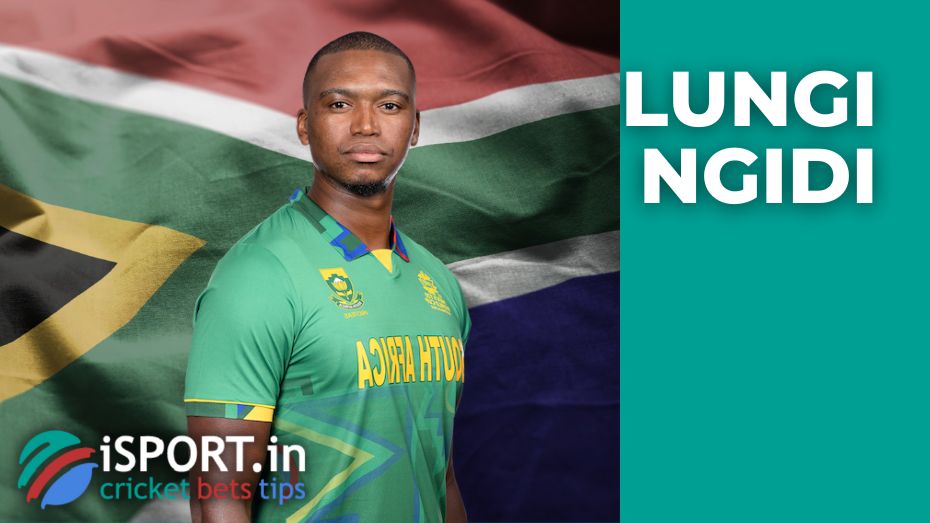 Lungi Ngidi represents the South African cricket team in international tournaments such as Tests, One-Day International and Twenty20 International. He also plays in the domestic national championships of his country. Lungi plays on the pitch as a bowler. We offer you to get to know the talented South African athlete better in our article.
Lungi Ngidi: How His Professional Cricket Career Developed
Lungi Ngidi was born on March 29th 1996 in Durban, KwaZulu-Natal – South Africa. He built his professional cricket career in the position of a right-arm fast bowler and started playing at the age of 13, later moving to the youth team Kwa-Zulu Natal U-19.
Since 2015, Lungi Ngidi has represented the Northerns team in first-class cricket, where he still plays. Two years later, on January 20 in 2017, he made his debut at Twenty20 International against Sri Lanka. The athlete played for the first time in the Tests a year later, on January 13, 2018, entering the field against a team from India. In the summer of the same year, on June 18, he again went out against the Indian national team, but this time at One-Day International.
Lungi Ngidi is athletic well built, and his tall height of 193 centimeters allows him to achieve high results in cricket competitions. His form is admired by many sports experts, as well as by the fans themselves.
Lungi Ngidi's professional achievements:
In 2016, he was named the best player in the Africa T20 Cup.
In 2018, became the best of five South African national cricket team representatives at the awards ceremony of the country's outstanding athletes.
Awarded the 2020 One-Day International and Twenty20 International Player of the Year Championship at an awards ceremony hosted by Cricket South Africa.
Teams Lungi Ngidi played for:
KwaZulu-Natal Inland U-19, South Africa U-19, University Sports South Africa XI, South Africa, Port Elizaveth University, Dolphins Cubs, Northerns, Tshware Spartans, Chennai Super Kings, Titans.
Lungi Ngidi is number 22 at international and national cricket championships.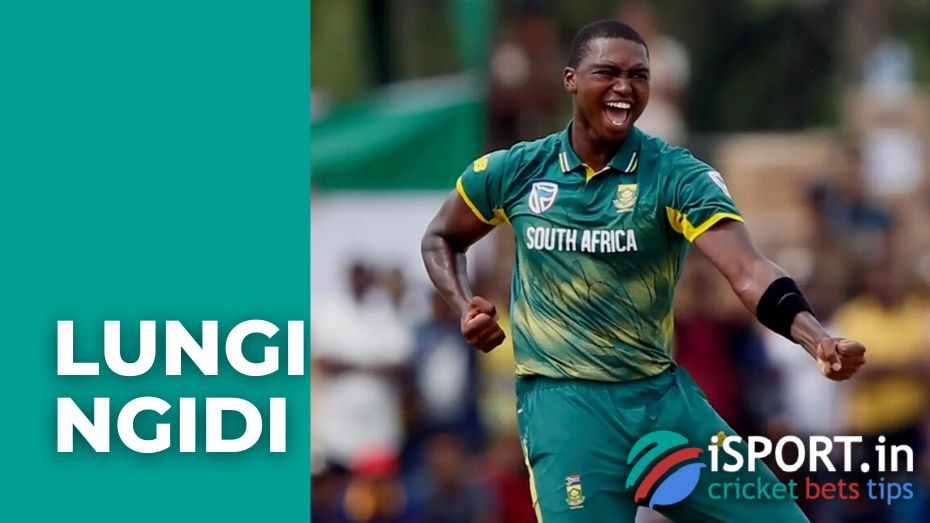 Lungi Ngidi: personal life, interesting facts
Lungi Ngidi grew up in a low-income family with many children. The athlete has three older brothers. His father Jerome Ngidi worked as a service personnel at the school, and his mother, Bongi Ngidi, worked as a domestic servant. The parents supported their son in all his endeavors, and Lungi himself often shared his fond memories in interviews. However, unfortunately, Jerome Ngidi passed away in 2018, which undoubtedly left a wound in the athlete's soul and his loved ones.
Despite his small opportunities, Lungi was a very capable child who was offered a scholarship from two schools at once. He eventually received his secondary education at the Hilton College School. Initially, the guy represented the rugby team for three years, and a little later he became interested in cricket and decided to focus on it. His first cricket mentor was former all-wagon cricket player Neil Johnson. Lungi Ngidi graduated from the University of Pretoria, where he studied for a bachelor's degree in industrial sociology.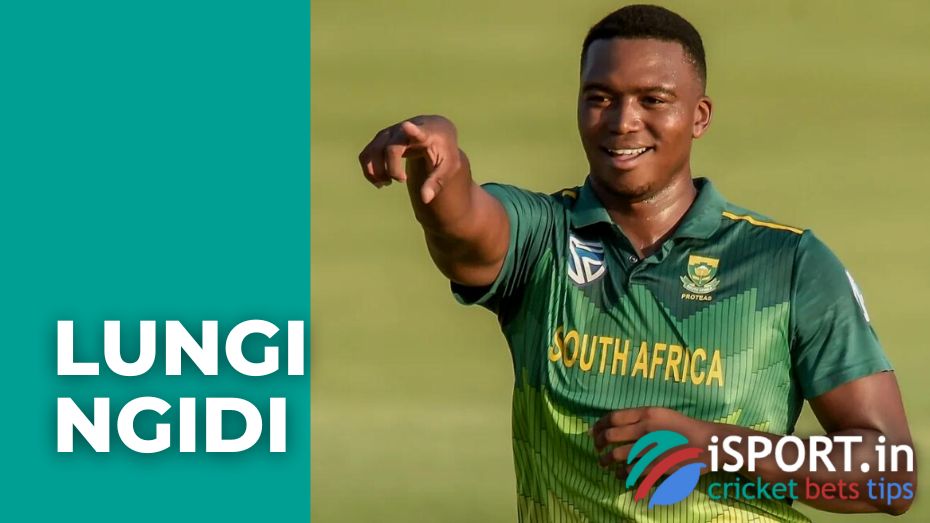 A selection of interesting facts about Lungi Ngidi:
His full name is Lungi Sani Ngidi.
Game nicknames – Gentle Giant and Ngidi.
He is admired by the following cricketers: bowlers Dale Steyn, Andre Nel, Kemar Roach, Shannon Gabriel, Tino Best and Makhaya Ntini. Among the bettors, AB de Villers and Chris Gayle stand out.
Sports that he adores: swimming, rugby.
Ngidi is an avid football fan and is a fan of Atletico Madrid. His favorite players are Eden Hazard, Zlatan Ibrahimovic and Andile Jali.
Actively advocates for the black population's rights and at one time supported the popular American movement "Black Lives Matter".
Some sources say that a player's salary for playing in an international match is $ 4,500 per month. Lungi's total income over his entire professional career is approximately $ 1.2 million.
On Instagram, Lungi Ngidi can be found under the nickname @lungingidi. He is quite active on his page. There he uploads his photos from training. 190 thousand people have subscribed to it. Nothing is known about the athlete's personal life. He is also conservative in this matter on social networks, so, alas, we did not find any traces in his personal archives indicating that Ngidi had any romantic relationships.