Jasprit Bumrah
Date of Birth:
19.12.1991
Batting Style:
Right Hand
Bowling Style:
Right-arm Fast Seam
Test Rankings
ODI Rankings
T20I Rankings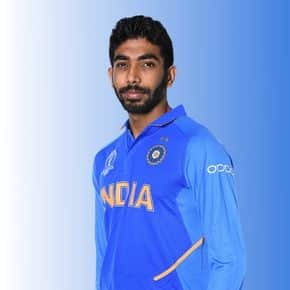 Jasprit Bumrah: a brief biography of a cricketer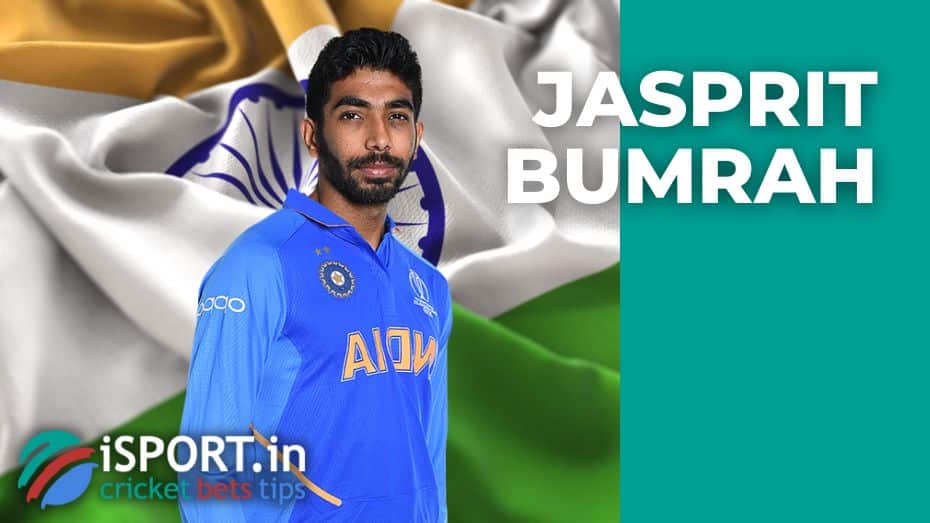 Jasprit Bumrah was born on December 6, 1993 in Sanand, Gujarat. The father of the future cricket star died when the boy was only five years old, and he was raised and raised by his mother, who worked as a schoolteacher.
Bumrah made his debut for the Gujarat team in 2013, destroying seven wickets in a match against Vidarbha. As part of the Syed Mushtaq Ali Trophy, the national team reached the final, where they beat the Punjabis, and Jasprit himself received the honorary title of "Player of the Match".
The 19-year-old cricketer's debut in the Indian Premier League was also successful. In the confrontation with the Royal Challengers Bangalore, he showed impressive statistics of 3:32, becoming the second bowler in history to destroy three wickets in his first match. It is not surprising that Jasprit soon gained a foothold in the base (in particular, he recorded 78 destroyed wickets only in 2018).
Apart from some prestigious titles, Jasprit Bumrah became the IPL champion four times as part of a club that believed in him at the start of his career: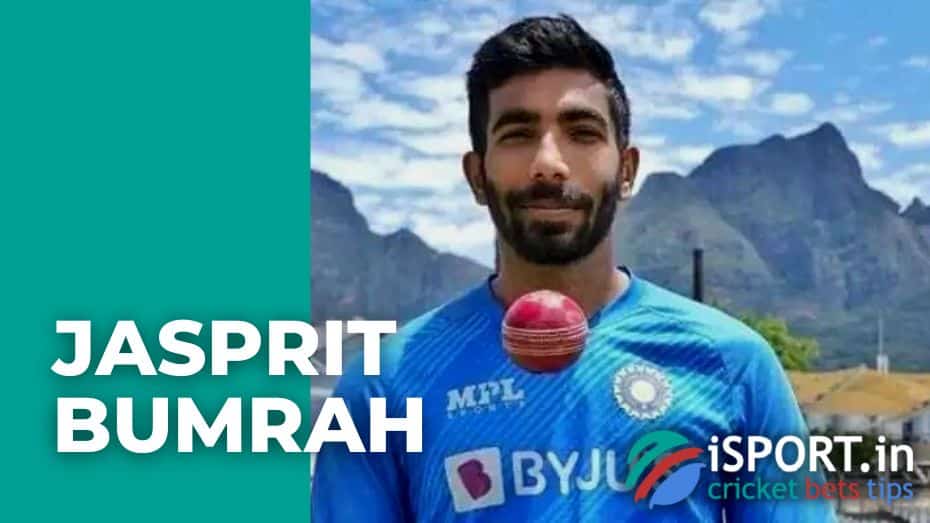 Jasprit Bumrah: game statistics
| | | | | |
| --- | --- | --- | --- | --- |
| Competition Category | Test | ODI | T201 | FC |
| Matches | 18 | 67 | 50 | 46 |
| Runs | 42 | 19 | 8 | 218 |
| Average performance | 21.87 | 25.33 | 20.25 | 23.89 |
| Balls served | 4039 | 3523 | 1075 | 9221 |
| Best score | 10 | 10 | 7 | 55 |
Jasprit Bumrah: performances at the international level
Jasprit Bumrah took part in international cricket for the first time in 2016, having shone in the national team in two T20I matches against the West Indies. He helped his national team to win a convincing victory over the British in the 2016-2017 season, giving out the game of life and again winning the title of "Player of the Match".
Jasprit received an invitation to test competitions against the South Africa national team in November 2017. Thanks to a series of stable performances, he improved his personal statistics and became the first representative of Asian countries to take five wickets in Australia, England and South Africa during one calendar year.
The cricketer's achievements were highly appreciated at home, and he was invited to the Cricket World Cup in April 2019. In the same season, he set two more records: in the July match against Sri Lanka, he destroyed his hundredth wicket and later scored a hat-trick in test matches.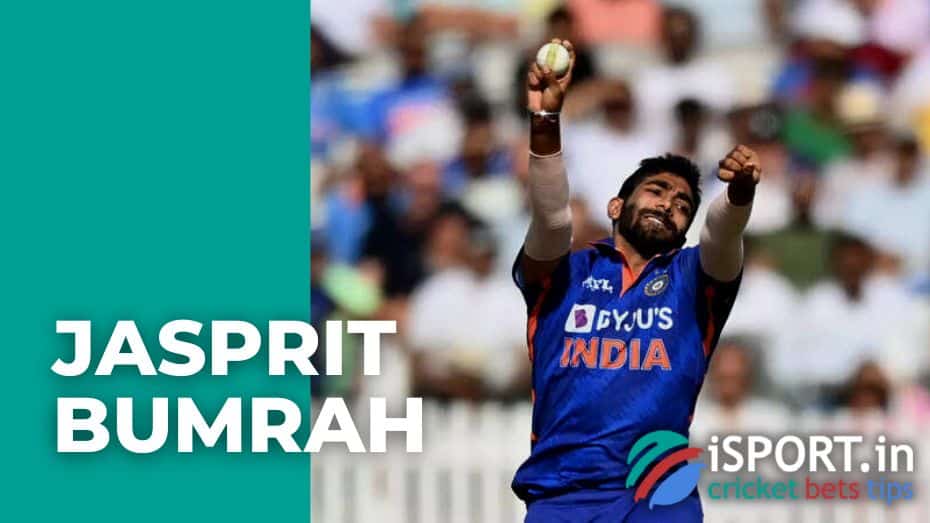 Bumrah is known primarily for his unusual style of play: thanks to a well-placed sliding kick and effective yorkers, he manages to turn even the most hopeless episodes to his advantage. So, the legendary Australian bowler Dennis Lillee noted:
"Jasprit Bumrah is a very, very interesting player. He doesn't need a big run-up to strike. Yes, he may not play according to the textbook, but it works. He is noticeably different from other fast bowlers and resembles another player of this type who played in my time – Jeff Thomson."
Bumrah is considered one of India's fastest bowlers (average – 142 km/h). It is not surprising that he managed to establish himself as an indispensable member of the team in the games that take place in the format of limited overs. However, Jasprit does not hesitate to admit that he learned a lot from his elders and cricket legends, whose performances he watched on the record. Ashish Nehra, an ex-bowler who is now making a career as a coach, explains the success of a young colleague as follows:
"It doesn't matter that you do 75-80% of the match. But these four or five steps are significant for the last 15-20%. This is the most important thing. That's the essence of a bowler's job. Bumrah doesn't run like the others, but in this segment, he gets up, his legs align and he literally takes off."