Ross Taylor
Date of Birth:
08.03.1984
Batting Style:
Right Hand
Bowling Style:
Right-arm Off Spin
Test Rankings
ODI Rankings
T20I Rankings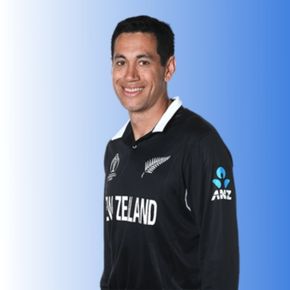 Ross Taylor: a biography of a cricketer
If you follow New Zealand cricket, the name Ross Taylor (or, as colleagues and fans sometimes affectionately call him, Rosca) is probably familiar to you. The notable player has played for the New Zealand national cricket team since 2006 and for the Central Districts cricket team in domestic tournaments.
Let's go over Ross's biography a little bit. He was born on March 8, 1984 in Lower Hutt in the Wellington region of New Zealand's North Island. Interestingly, Ross Taylor is of Samoan descent through his mother, Ann Taylor.
Ross initially did not intend to play cricket and went into hockey, but fate turned out differently. A little later, he became very interested in cricket competitions, and he decided to try himself in this sport. As it turned out, not in vain, and he is building a successful professional career in cricket from a young age.
Ross Taylor played his first professional matches in 2002 for the New Zealand national team under 19. He was the captain in this team. After that, Ross participated in List A matches of the one-day State Shield competitions, where he was immediately noticed as a real professional and predicted a great career in the future. Actually, this is what happened.
Ross Taylor has been married to his longtime girlfriend Victoria Jane Brown since 2011, and they have two daughters and one son. Ross often shares pictures of his family on Instagram and takes his children to matches.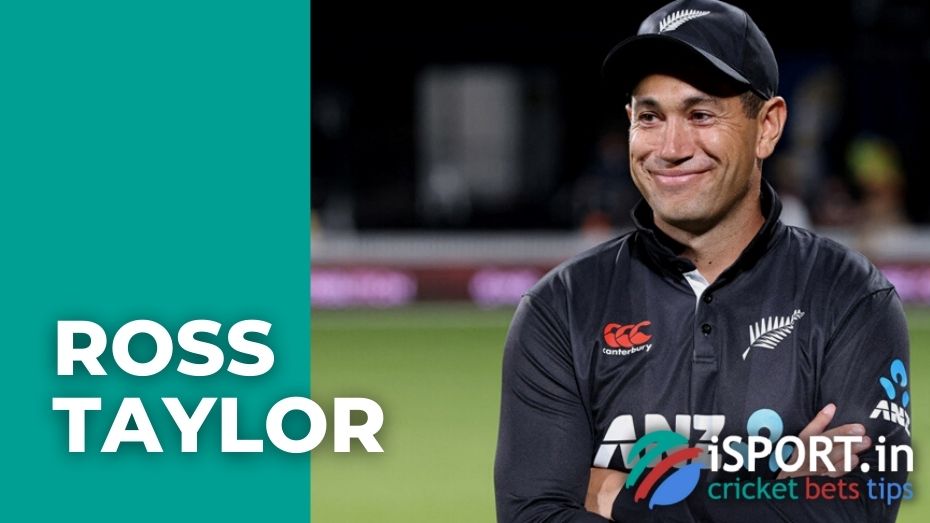 Ross Taylor: professional career
Ross Taylor made his international debut on March 1, 2006 in a match against the West Indies. Then he immediately attracted attention, as he became the second male player in the history of New Zealand cricket to be of Samoan origin (the first was Murphy Suah).
Ross Taylor was the captain of the New Zealand national team from 2010 to 2012. However, the team under his leadership did not make much progress. As it turns out, Ross is ineffective as captain. Brandon McCallum, who was the vice-captain of the national team at the time, even wrote a book about it. According to him, each team member faced many problems associated with distrust of the new captain. After that, Taylor became very cold towards McCallum and tried to avoid talking to him.
From the beginning of his career, Taylor has played for the Central Districts cricket team (since 2002). For all the time, he also managed to play for other teams, including the Victoria, the Durham, the Rajasthan Royals, the Delhi Daredevils, the Sussex, the Guyana Amazon Warriors and many others.
Taylor now continues to actively participate both in domestic competitions in New Zealand and internationally.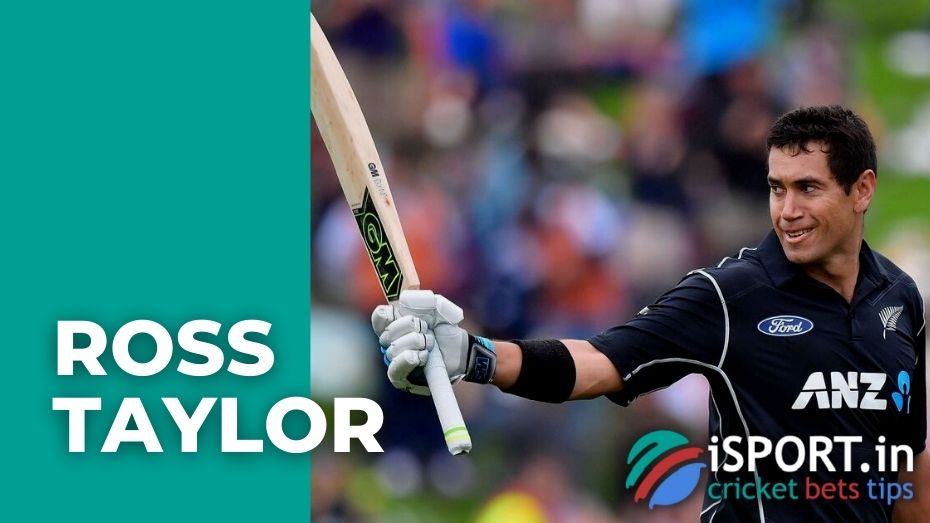 Ross Taylor: achievements and facts about the player
Ross Taylor has received many awards and has put a lot of effort into this throughout his career. Of course, there will be other new heights ahead, and we are talking about the top achievements of the cricketer:
Ross became the first cricketer to play 100 matches in all three international cricket formats in 2020.
Taylor has three Sir Richard Hadley medals for his amazing cricket performance.
Ross Taylor is currently the top-scoring New Zealand player in international cricket. Until December 2020, this position was held by Daniel Vettori.
Of course, you always want to know more interesting facts about the life of athletes. Ross Taylor also has unusual habits and interests in life. We have collected the most entertaining:
Ross has a strange habit: he sticks out his tongue when he makes 100 or more runs in one inning (century).
Ross Taylor stated in an interview in 2012 that he always wanted to be a farmer. Apparently, after the end of his career, Ross will do this.
Taylor's wife also played cricket but gave up on this activity. The reason is very unusual: she wanted to continue her work as a school teacher.
Ross Taylor is active on Instagram, Twitter and Facebook. He very often uploads his family photos, which makes his fans very happy. And they, of course, actively comment on the athlete's posts.