Mitchell Santner
Date of Birth:
05.02.1992
Bowling Style:
Left-arm Orthodox
Test Rankings
ODI Rankings
T20I Rankings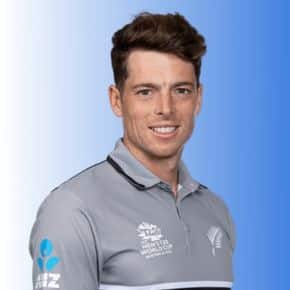 Mitchell Santner is a versatile cricketer from New Zealand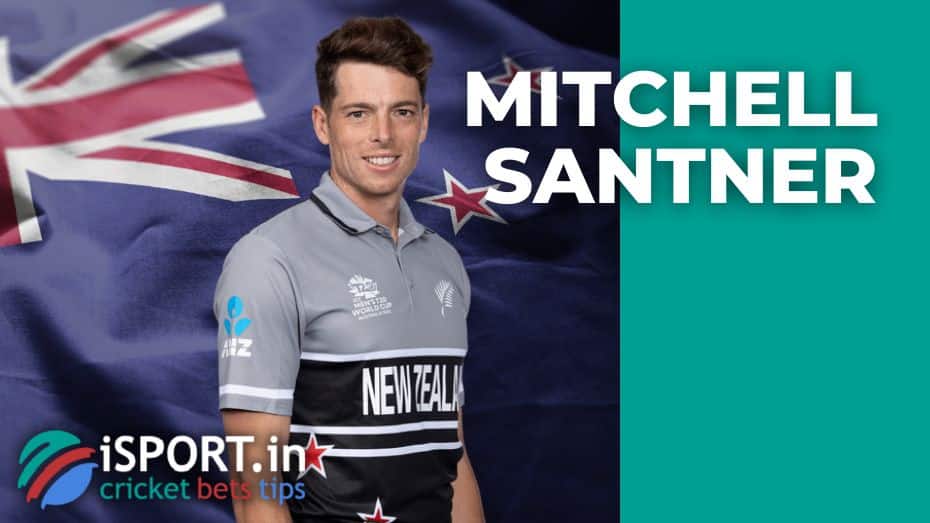 Mitchell Santner represents the New Zealand national cricket team in international competitions such as Tests, Twenty20 International, One-Day International, and domestic championships. The athlete is a versatile player. During his professional career, Mitchell can boast of good performance and a considerable list of records. We suggest getting to know the player better in our article.
Mitchell Santner: how his professional cricket career was built
Mitchell Santner was born on February 5th 1992 in Hamilton, Waikato – New Zealand. The player is a versatile player who combines the positions of a left-handed batsman and a left-arm orthodox bowler on the field.
Mitchell Santner got his ticket to the national cricket team when New Zealand's Daniel Vettori decided to retire from cricket. In his place, in fact, was put Santner. After all, he had already established himself in the cricket community, playing for the national team in the matches of List A. Before that, he played for the Northern Districts.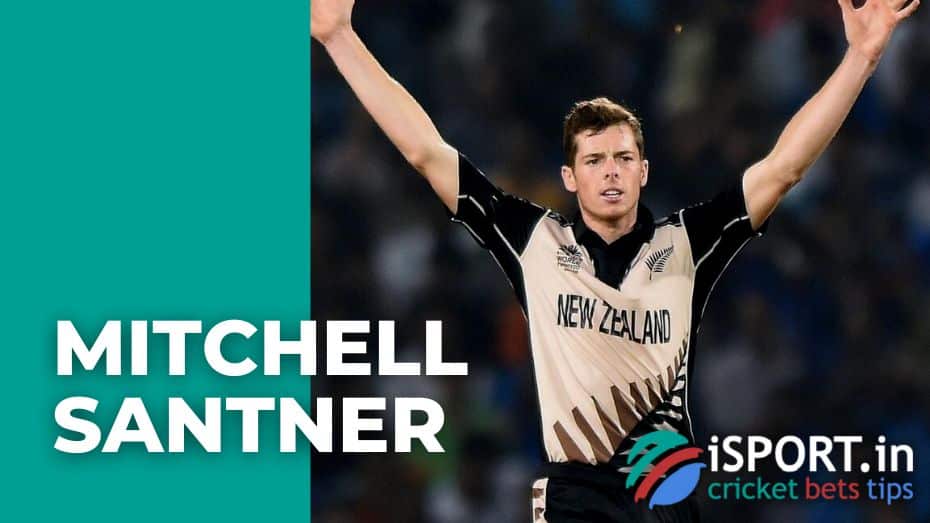 Mitchell Santner's professional career began to boom in 2015. On June 9th he made his debut at One-Day International against England. Almost a month later, he played for the first time at Twenty20 International against a team from England. And in the fall of November 27, he made his debut at the Tests, where Australia became his first rival.
Professional achievements of Mitchell Santner:
In 2016, won the Man of the Match award as a World Twenty20 Bowler.
In 2017, won the Man of the Match title at One-Day International when playing against Ireland.
In 2018, became the first New Zealand spinner to win a wicket on the country soil.
In 2019, he became the most productive wicket partnership in the New Zealand national team at test matches and took seventh place in the rating in this category.
In 2020, led the New Zealand national cricket team for the first time at Twenty20 International in the third match. Then the opponent was a team from the West Indies.
Was named the World's Best Player in the Twenty20 International Championship.
Is the first player in history to represent the New Zealand national team to play his first day-night test against Australia.
Is the top New Zealand national cricket team spinner at the World Twenty20.
Teams in which Mitchell Santner played:
New Zealand A, Northern Districts A, Northern Districts U-19, New Zealand Masters, New Zealand, Chennai Super Kings, Northern Districts, Worcestershire 2 nd XI, Barbados Tridents, Derbyshire, New Zealand Cricket XI, New Zealand Cricket XI, Worcestershire.
In the New Zealand national cricket team, Mitchell Santner is number 74.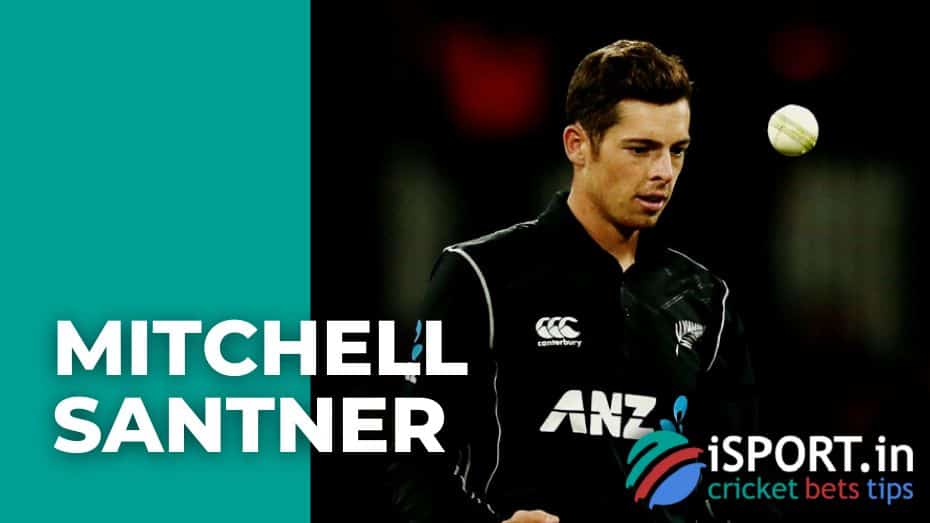 Mitchell Santner: personal life, interesting facts
Mitchell Santner grew up in a large Christian family. He has a brother Elliot and a sister named Olivia. Mitchell completed his secondary education at Hamilton boy's high school first XI and then entered Waikato University.
Interesting Mitchell Santner Facts:
His full name is Mitchell Josef Santner.
Game nicknames – Flatline, slinky. They are due to his physique – the athlete has a slender athletic body with a height of 182 centimeters and a weight of 75 kilograms.
The cricketer who inspires him is bowler MS Dhoni.
Likes to play golf in his spare time from cricket.
Loves to travel to different countries, watches TV series and listens to good music.
Sits on a healthy diet but likes to indulge in fast food. With his constitution, he can afford it.
Loves pets very much. On his social networks, you can find many photos of his beloved Labrador on his social networks.
The player's fortune is estimated at approximately 4 million US dollars. He earns additional income through advertising for various brands.
Mitchell Santner is not very active on his social media. For example, on his Instagram, which he maintains under the nickname @mitchsantner, the last post is dated December 17, 2020. Nevertheless, more than 131 thousand people remain subscribed to it. The latest photos show Mitchell playing cricket. Nothing is known about his personal life. At least many online sources claim that Santner is not yet married.