Mehedi Hasan
Domestic Team:
Khulna Division
Date of Birth:
25.10.1997
Batting Style:
Right Hand
Bowling Style:
Right-arm Off Spin
Test Rankings
ODI Rankings
T20I Rankings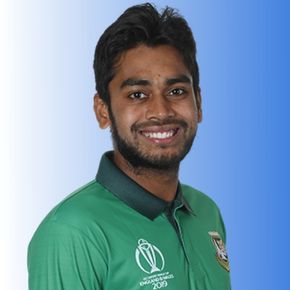 Mehedi Hasan: A Brief Biography of a Bangladesh Cricketer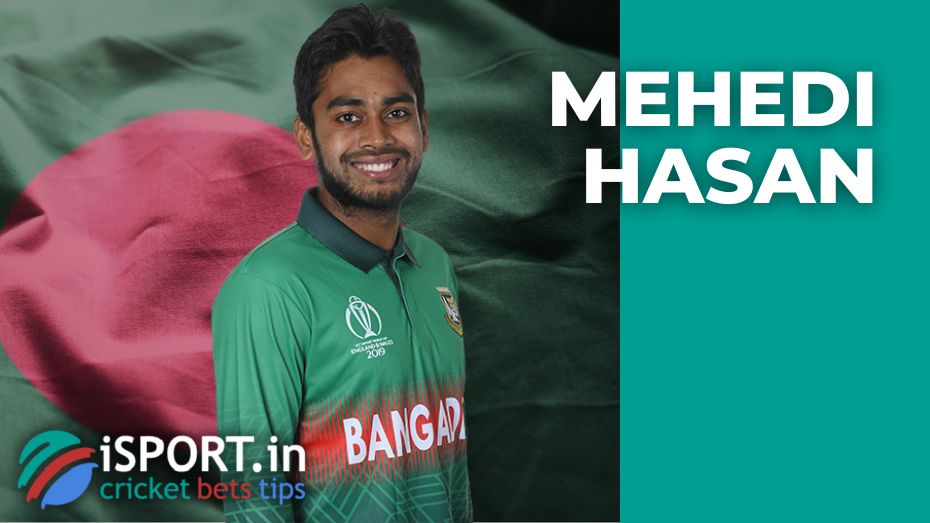 Bangladesh is home to many famous professional cricketers. This is not surprising since cricket is one of the most popular games in the country. One of the most promising and youngest cricketers from Bangladesh is Mehedi Hasan, also known to fans as Miraz. The athlete plays for the Bangladesh national team and is a player in some cricket teams.
Mehedi Hasan was born on October 25, 1997 in Khulna, Bangladesh. From a young age, the future world athlete decided that he would connect his life with cricket, although there were no professional players in his family. Mehedi's attachment to this sport is evidenced by the fact that he started playing cricket at 8. After some time, he entered the Kashipur Cricket Academy, from where he was first selected to participate in the national U14 cricket tournament. This is how his professional career began, thanks to which Mehedi Hasan became a world sports star.
If we talk about the personal life of Mehedi Hasan, then he is married to Rabeya Akhter Priti, but a tragic story preceded their wedding. On March 15, 2019, a terrorist attack was at the Al Noor Mosque in Christchurch, New Zealand. Mehedi Hasan and part of the Bangladesh team were close to the scene at the time. It is clear that this was a real emotional shock. To somehow drown him, Mehedi Hasan proposed to his girlfriend, which helped him cope with his emotions.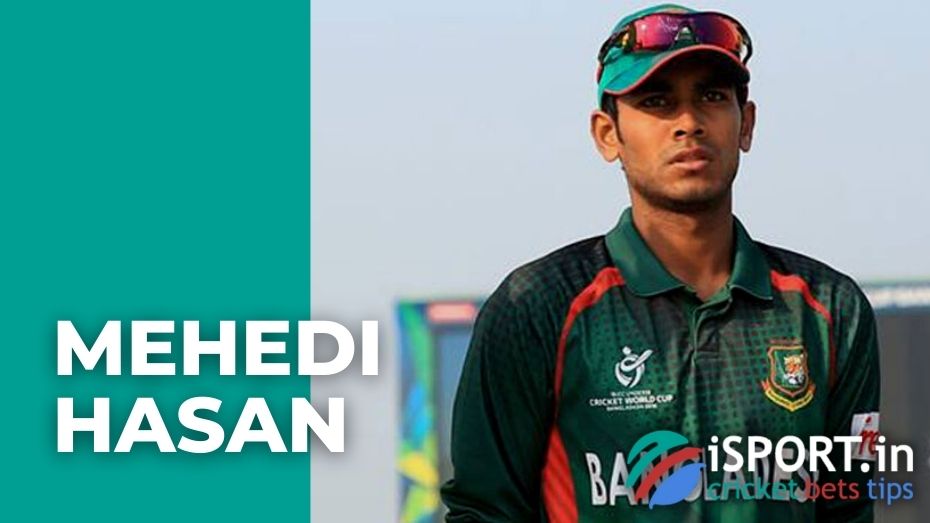 Mehedi Hasan: professional career
Like most famous cricketers, Mehedi Hasan began his professional career by playing for the junior national team. It was already clear there that the player had a natural talent for cricket. He was admitted to the Bangladesh national team in 2016, and he made his test debut on October 20 of the same year. It debuted in ODI format on March 25, 2017, in T20I on April 6, 2017.
In addition to the national team, Mehedi Hasan also plays in clubs including the Bangladeshi Kalabagan, Khulna Division, Rajshahi Kings, and the Caribbean Premier League team Trinbago Knight Riders.
Mehedi Hasan: achievements and interesting facts about the player
Each athlete is very clearly described by his achievements and personal (and sometimes world) records. Everything works the same way in cricket: cricketers train a lot and improve their skills to become better and win new awards. Mehedi Hasan is a young player, but he already has some achievements, and there will probably be even more in the future. Here are some of them:
Mehedi Hasan became the first Bangladeshi player to receive the title of the best player in the debut streak.
Thanks to his performances in late 2020 – early 2021, the athlete managed to take fourth place in the ICC ODI bowlers ranking, which is Mehedi's best result so far.
He became the seventh and youngest Bangladeshi player to win five wickets in his debut against England.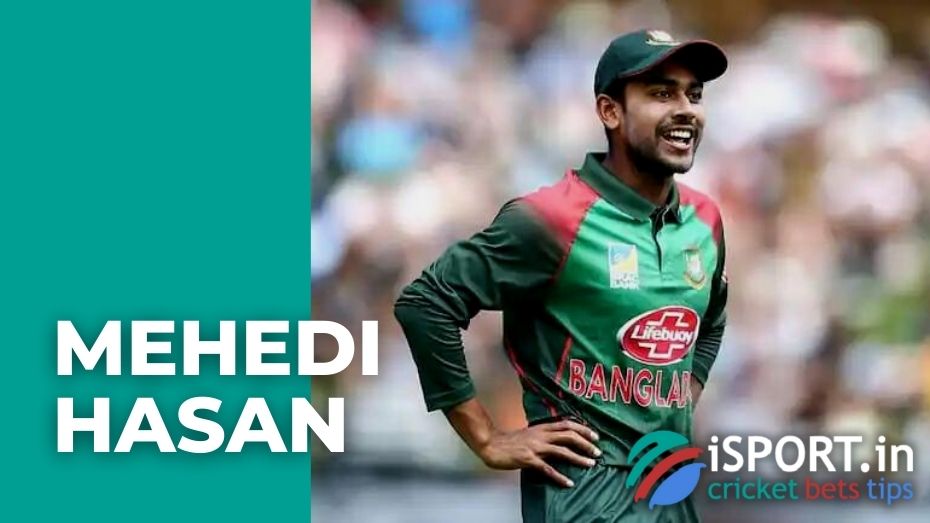 Of course, we cannot leave the reader without interesting facts from the life of Mehedi Hasan. An athlete is not only a person who regularly performs in his sport and spends a lot of time training. He is a person who has his own life principles and preferences. Here's the fun part about Hasan:
Surely many people like to spend their leisure time watching movies and TV series. Mehedi Hasan does the same. The athlete loves video content from Netflix and Amazon Prime. This is how he relaxes outside of sports.
Mehedi Hasan loves to travel and tries to explore every piece of the planet. He periodically shares his impressions on his social network pages.
Even high-level Bangladeshi politicians (for example, the prime minister) are impressed by his performance.
Mehedi Hasan responsibly maintains his pages on Instagram (more than 50 thousand subscribers) and Twitter (more than 14 thousand subscribers). The content is mainly related to cricket, sports and training, but occasionally the athlete uploads a photo from his personal archive, which his fans like.