Ireland sensationally beat England at the T20 World Cup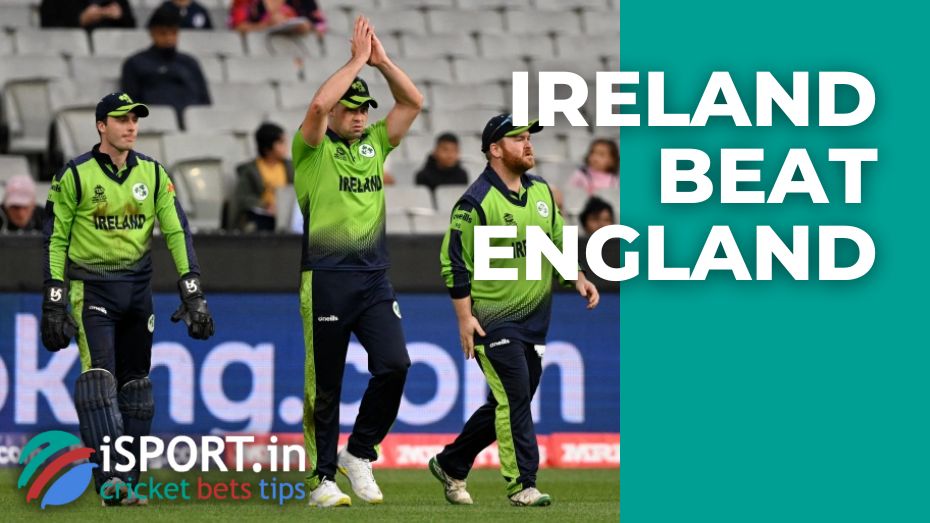 The England national team is among the main favorites of the T20 World Cup in Australia. By the tournament, the British had gained excellent form: in October, England managed to confidently win the T20 series against Australia, and then Pakistan was beaten as part of the "warm-up". In the first round of the second group stage, the "team of three lions" defeated Afghanistan, but on the eve, Jos Buttler and the squad failed — Ireland sensationally beat England at the T20 World Cup.
For Ireland, the start of this major event turned out to be unsuccessful — in the first round of the group stage, the Irish lost to Sri Lanka, the recent winner of the 2022 Asia Cup. But in the second round, Balbirnie and the team surprised everyone and kept real chances of reaching the playoffs.
This defeat could hit the prospects of the England national team very hard. Recall that the teams of Sri Lanka, New Zealand, and Australia are in the same group as the British. At this stage, every victory is worth its weight in gold, which is why the fact that Buttler and the squad allowed themselves to lose to the modest Irish looks even more surprising.