Faf du Plessis
Domestic Team:
Chennai Super Kings
Date of Birth:
13.07.1984
Batting Style:
Right-handed
Bowling Style:
Right-arm leg-break
Test Rankings
ODI Rankings
T20I Rankings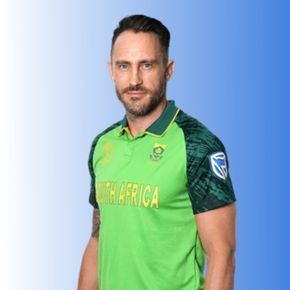 Faf du Plessis - South African international cricketer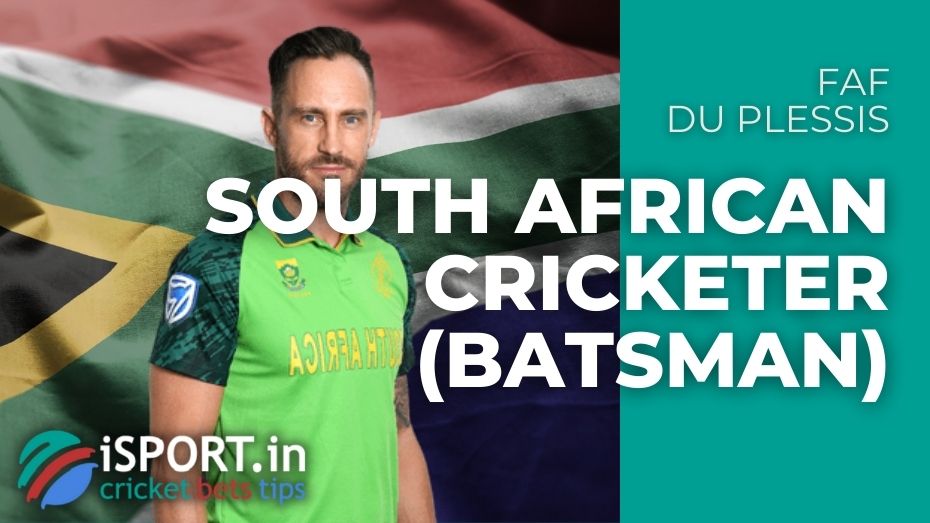 An alpha male, a natural leader, a sworn enemy of Australia. This is how Faf du Plessis is described by everyone with whom the South African cricketer happened to play. The masterful scorer was known as an athlete with high game intelligence and composure. His work for the benefit of clubs and the national team is appreciated by a number of awards and trophies, among which the recognition of du Plessis as the player of the year in South Africa (2019) fully reflects the scale of his person.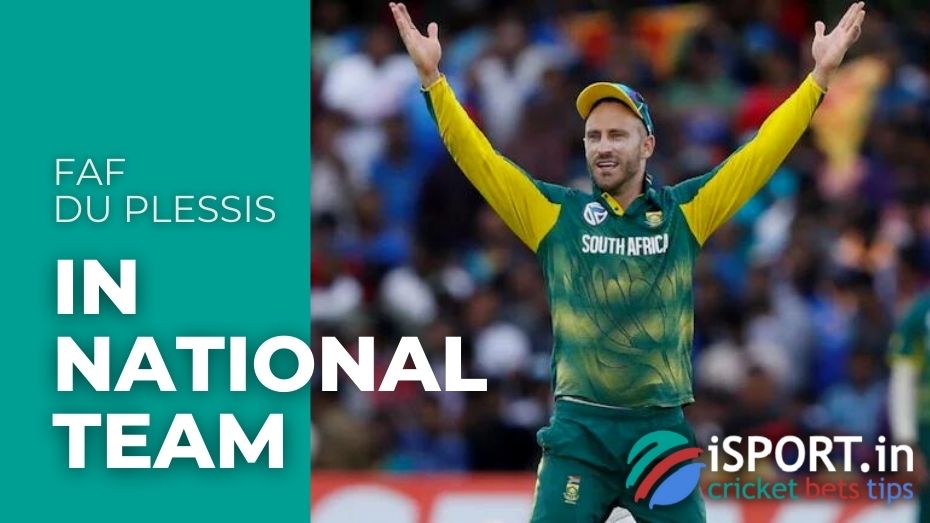 Faf du Plessis: career
Faf du Plessis is an amazing leader of the South African team, thanks to whose efforts the national team has risen to a new level. However, one of the best cricketers in the world managed to get his share of success after a long career path.
It is worth noting that the South African is a hereditary athlete. His father, Francois Du Plessis, played rugby in the 80s at the central position; his second cousin Marcel du Plessis is also a professional rugby player. As the bandsman himself notes, there was no pressure from his father on him when choosing a profession, but it is nice to know about the blessing on his part.
In addition, it was difficult not to become a future star when the most promising cricketers in the world AB de Villiers, Heino Kuhn and Jacques Rudolph, studied at the same school with him (Afrikaans High School for Boys). Faf continued his higher education at the University of Pretoria.
The athlete starts his professional career for Lancashire in 2008, with whom he signs a six-month contract. In the first match against Durham, the South African scores an impressive 55 runs, which is the reason for extending his contract for three years. However, immigration policy was the reason for his dismissal.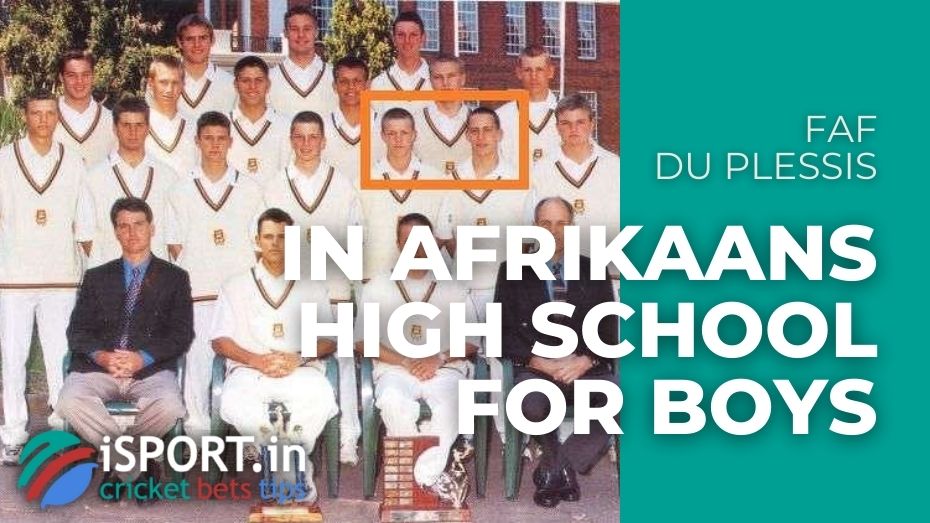 After returning to his homeland in 2010, du Plessis agrees to play for the Titans and thus gets a chance to play in the MTN Pro-40. In general, the whole season turns out to be more than productive: for ten matches, the scorer scores 567 points.
The move to the Indian Premier League (IPL) occurred in 2012, where the South African remains in the ranks of the Chennai Super Kings until 2015. Overall, 2012 turned out to be one of his best seasons in the IPL.
After the contract expires, Faf moves to the Rising Pune Super Giants for the 2016-2017 season. Unfortunately, this year he does not finish playing because of a finger injury. In 2018, he returns to the Chennai Super Kings, in whose camp he will play 71 matches and make 1853 runs (2018-2019).
His participation in the Mzansi Super League, where he represents Paarl Rocks in 2018, turned out to be short-term. Du Plessis also played well in the Global T20-2019 in the ranks of the Edmonton Royals.
However, the South African batsman became famous as the captain of the national team. He made his debut in this role in December 2012 in a series against New Zealand. Before that, he had played T20 only four times. But the coaching staff believed in him and provided a unique opportunity. It is not surprising that Faf du Plessis met all expectations and did an excellent job with his wards. In February 2013, the scorer headed the national team on a permanent basis.
In total, du Plessis played 143 ODI matches, where he scored 5,507 runs at an average of more than 47. This includes 12 centuries and 35 fifty. You can add to this another 44 matches in T20 with statistics of 1363 runs to see how incredible this player is.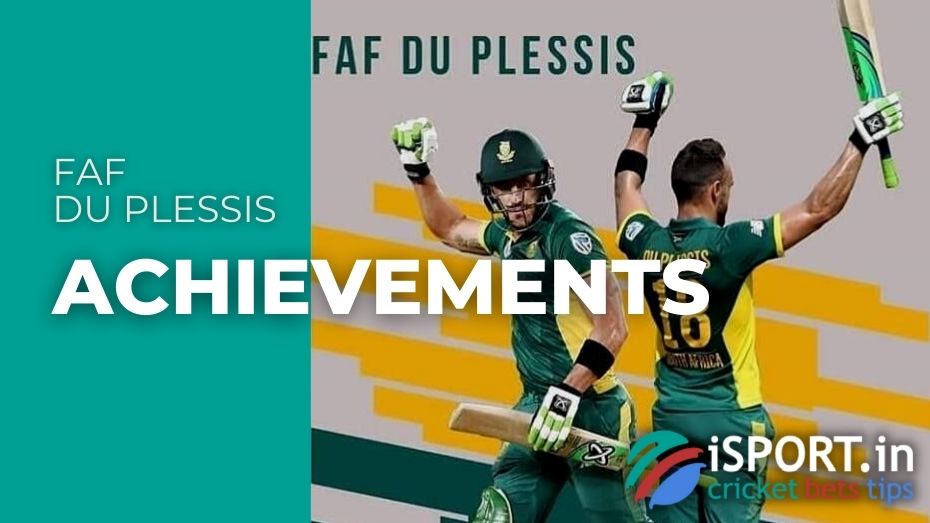 Faf du Plessis: achievements
A charismatic team-mate, a productive bandsman and a real captain continued the era of top South Africans. Moreover, Faf du Plessis did not get lost against their background at all, having proved its worth with its own awards and records. We offer to evaluate some of the achievements of an age-old player:
2011: One of the five South African Cricketers of the Year.
2014: Made 3 ODI centuries in series with Australia and Zimbabwe, for which he was named Man of the Series.
2019: Reached a total of 5,000 runs in ODI; named South Africa's Player of the Year.
In addition, du Plessis has other personal achievements:
the athlete is considered the fourth South African cricketer to score a century in his debut Test match;
Faf is the second player in South Africa with 185 runs;
He is also the record holder for the most innings before scoring a duck in international cricket;
the second batsman to score a century as captain in all three formats of the game and the first South African to achieve the same in three formats of the game.
Perhaps there is no doubt that du Plessis has earned his place not only in South African, but also in the world history of cricket.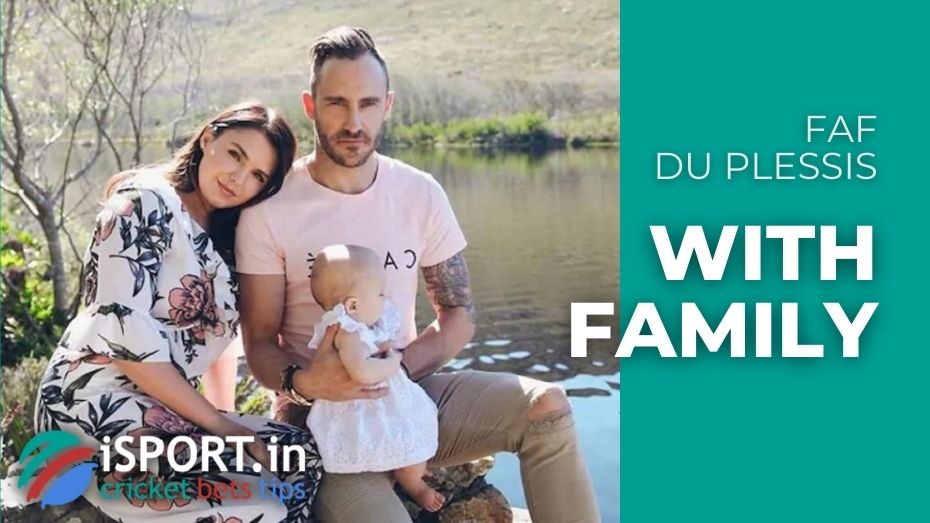 Faf du Plessis: interesting facts
Faf du Plessis is successful not only in his career, but also on the personal front. In November 2013, the athlete married his long-time girlfriend, Imari Visser. In 2017, they had a daughter. The athlete's sister Rhemi married another South African cricketer Hardus Viljoen in December 2019.
The player from South Africa has repeatedly admitted that he is a Christian. According to him, playing cricket is a smaller part of what he wants to share with the world around him.
This is probably the reason for his publication on Instagram, where he expresses support for the Black Lives Matter movement. In a number of posts, Faf admitted that he had never experienced difficulties on racial grounds, but he guessed about their existence in South Africa.
Faf du Plessis is a close friend to another South African player AB de Villiers. Hence, it is not surprising that it was Faf who appeared in the music video for the song "Maak Jou Drome Waar", performed by the duo AB de Villiers and Ampie du Preez.
Faf du Plessis: questions about the player
What teams does Faf du Plessis play for?
What is the role of Faf du Plessis?
What types of cricket does Faf du Plessis play in?