Andile Phehlukwayo
Date of Birth:
03.03.1996
Bowling Style:
Right-arm Medium Seam
Test Rankings
ODI Rankings
T20I Rankings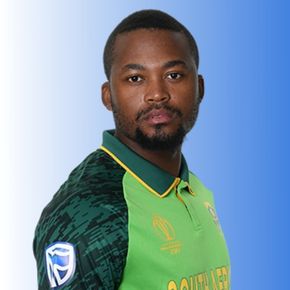 Andile Phehlukwayo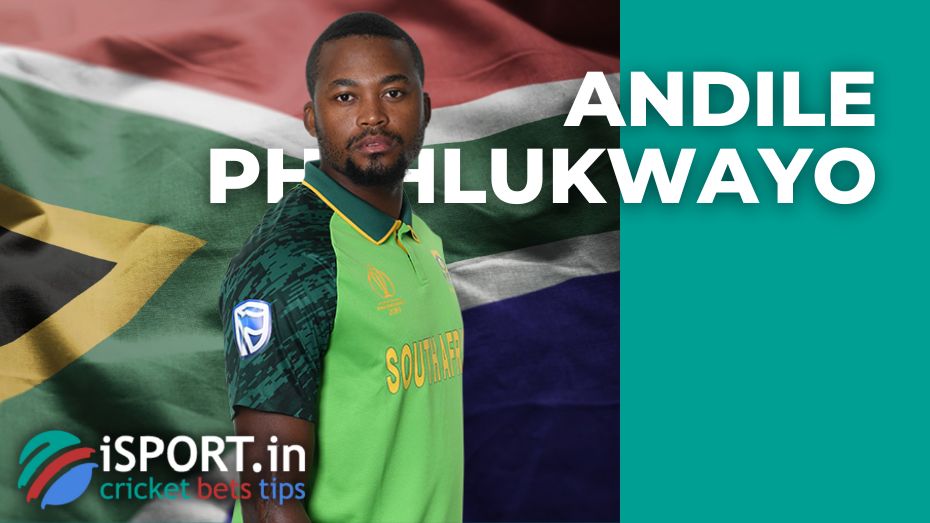 Andile Phehlukwayo is a versatile cricketer who represents the South African national team in international tournaments such as One-Day International and Twenty20 International and also plays in the country's domestic championships. We offer you to get to know the athlete better in our article.
Andile Phehlukwayo: How His Professional Career Developed
Andile Phehlukwayo was born on March 3rd 1996 in Margate, KwaZulu Natal – South Africa. The athlete is a versatile cricketer who combines left-handed betting and right-arm fast-medium bowler positions on the field. An aggressive style of play characterizes him.
Andile originally played for the South Africa U-19 team. He was included in the national team at the ICC Under-19 Cricket World Cup in 2014 for outstanding achievements. He began playing for the KwaZulu Natal in the same year, where he has continued to perform ever since. In parallel, he plays for the Dolphins team.
Andile Phehlukwayo, at the age of 20, made his debut at One-Day International against the Irish national team on September 25th in 2016. Six months later, on January 20, 2017, he played for the first time at Twenty20 International against a team from Sri Lanka. He made his debut in the Test match against Bangladesh on September 28 of the same year.
At the moment, Andile Phehlukwayo continues to play at T20 and ODI, but, he last played in Tests on January 24 in 2018 against India.
Andile Phehlukwayo took part in the Cricket World Cup in 2019. The International Cricket Council was impressed with his performance and identified Andile as the team's rising star.
Despite his limited gaming experience, the cricket community in South Africa admires the young player and has high hopes for him.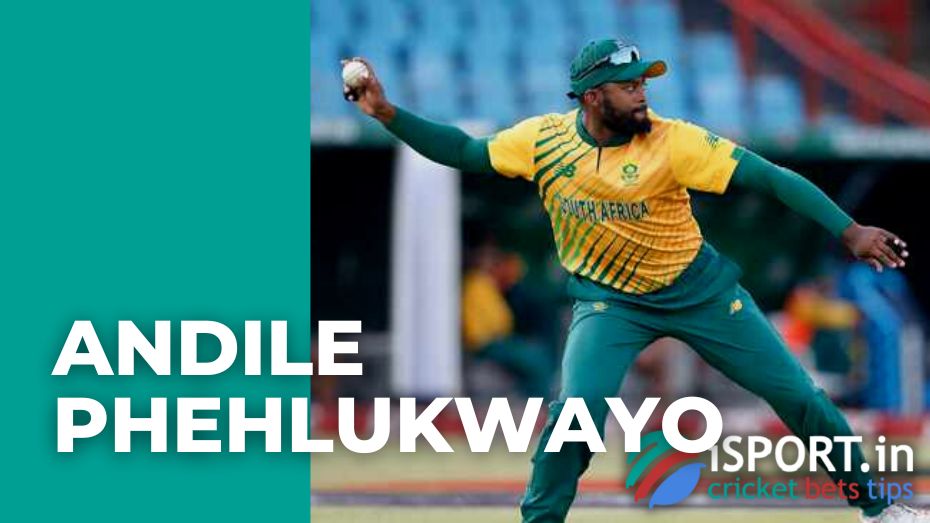 Throughout his professional career, Phehlukwayo has taken one record for the Dolphins match at Twenty20 International in the 2015-2016 season. Andile became the leader of the team, taking 12 wickets.
Teams where Andile Phehlukwayo played:
the South Africa U-19.
the KwaZulu-Natal U-19.
the South Africa A.
the South Africa.
the KwaZulu-Natal.
the Dolphins.
the Cape Town Blitz.
Andile Phehlukwayo plays cricket in the competition with the number 3.
Andile Phehlukwayo: personal life, interesting facts
Andile Phehlukwayo grew up as a very capable child. He was educated at Glenwood High School in Durban. The player's father is named Thnado Lucky Phehlukwayo, and his mother is Patrice Lucky Phehlukwayo. As far as we know, Andile has no siblings.
By the way, initially, Andile Phehlukwayo was engaged in field hockey, but he decided a little later that he would build his professional career as a cricketer because this profession was financially more profitable. And this decision was born to him thanks to Rosemary Dismore, for whom Andile's mother worked as a servant. It was she who considered the boy's abilities and introduced him to the world of cricket.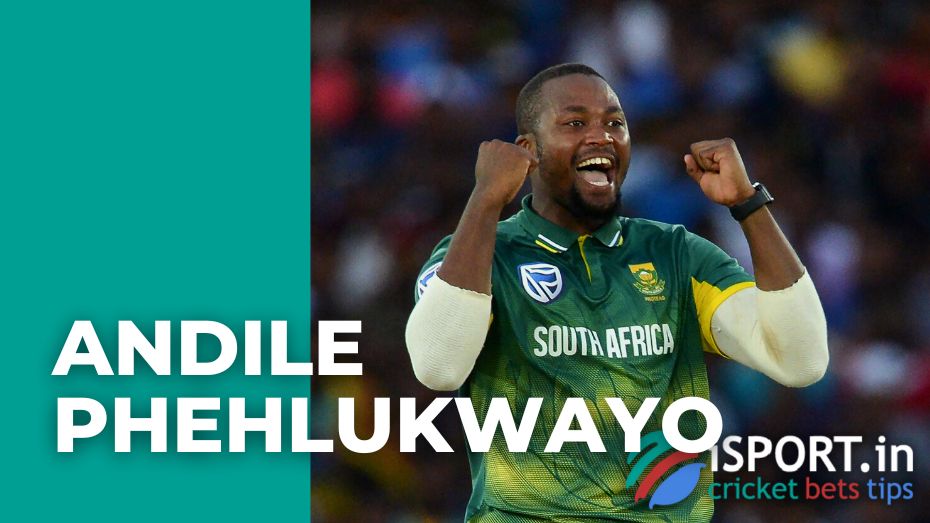 Interesting Andile Phehlukwayo Facts:
His full name is Andile Lucky Phehlukwayo.
Game nickname – Andy.
In his free time from cricket competitions, he loves to play tennis so much.
The cricketer who inspires him is Chris Gayle.
Since 2013, he gave up meat and became a vegetarian.
Nothing is known about Andile Phehlukwayo's personal life. The only thing that can be said for sure is that he is not married. The athlete actively maintains his Instagram page under the nickname @andile_ phehlukwayo, where he posts mostly photos of himself, only occasionally posing for them with friends. At the moment, almost 31 thousand people have subscribed to it.