Tadiwanashe Marumani returns to the Zimbabwe national club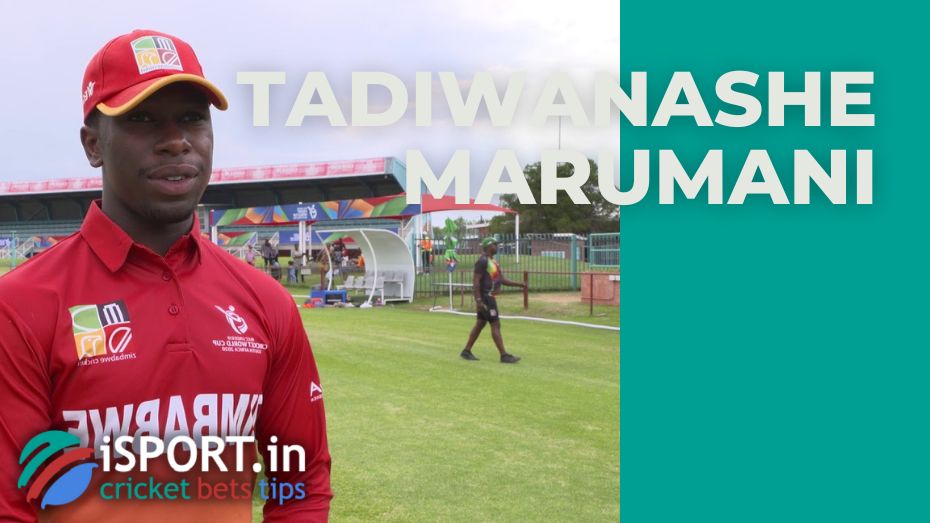 On the eve, the Zimbabwe announced a 15-man squad that will fight with the Afghanistan national squad in the T20 series. Tadiwanashe Marumani returns to the Zimbabwe national club. He missed the series with Namibia and Afghanistan.
It should be noted that there have been several more changes in the composition of the Zimbabwe squad compared to the last series with Afghanistan — Takudzwanashe Kaitano and Tanaka Chivang will miss the upcoming games with the Afghanistan club.
If you are interested in gambling, we recommend that you read the promo code PinUp article and get a bonus upon registration.
Tadiwanashe Marumani commented on his return
Tadiwanashe Marumani himself commented on his return. The 20-year-old player noted that he was grateful to the management for the opportunity.
"I am glad to return to the line-up. I want to express my gratitude to the Zimbabwe Cricket Board for believing in me and deciding to give me a place in the national team. I am sure that I can be as useful as possible," Tadiwanashe  Marumani said.
The last time Marumani appeared in the line-up was back in September 2021.