Sheldon Cottrell
Date of Birth:
19.08.1989
Batting Style:
Right Hand
Bowling Style:
Left-arm Fast Seam
Test Rankings
ODI Rankings
T20I Rankings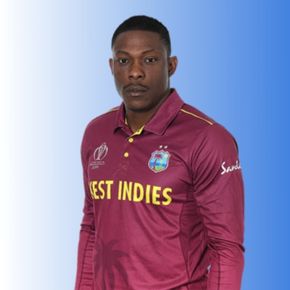 Sheldon Cottrell - cricketer from West Indies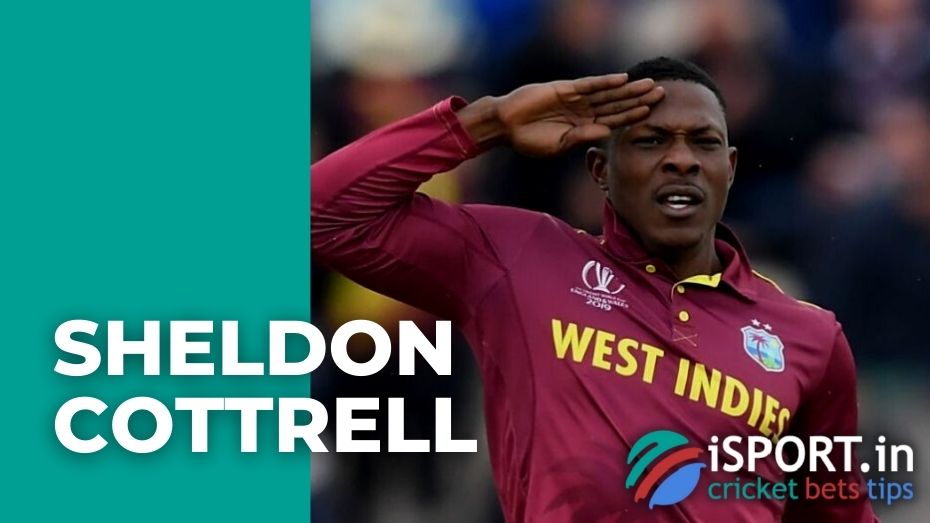 Sheldon Cottrell is a Jamaican professional cricketer who represents the West Indies national team in international competitions such as One Day International, Twenty20 International and Tests. The athlete is considered a versatile player who combines the positions of a right-handed batsman and a left-arm fast-medium bowler. Let's take a closer look at the biography of Sheldon Cottrell in our article.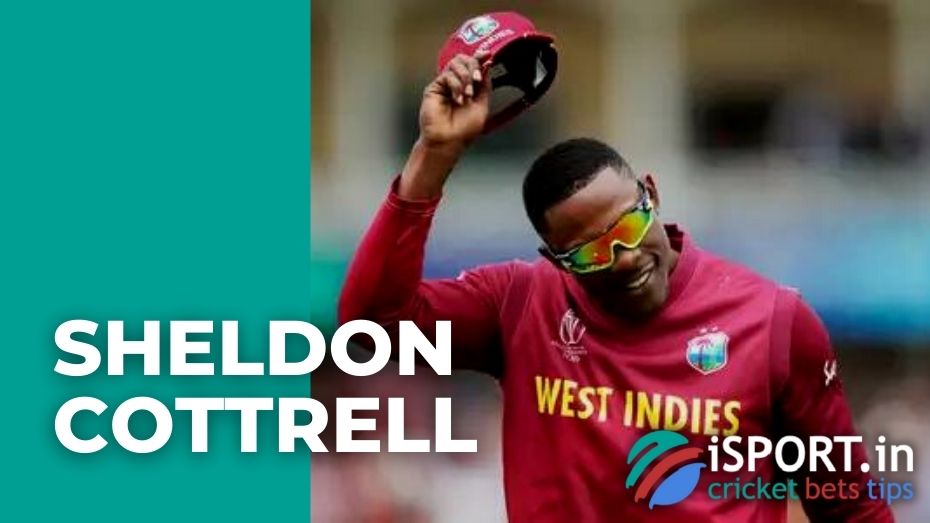 Sheldon Cottrell: how his professional career developed
Sheldon Cottrell was born on August 19, 1989, in Kingston – Jamaica. The athlete is a versatile player, but he mainly built his professional career as a fast bowler.
Sheldon Cottrell was first noticed by the public in 2012 when he was able to take 17 wickets for Jamaica in a four-day home tournament.
On November 6, 2013, Sheldon Cottrell made his Test debut. He played against a team from India. A year later, on March 13, 2014, the player made his first appearance at the Twenty20 International against the national team from England. And on January 25, 2015, he played for the first time against the national team from South Africa at the One Day International. By the way, Cottrell was part of the team at the World Cup.
In first-class cricket, Sheldon Cottrell plays for the Leeward Islands. The player managed to play in both the Caribbean Premier League and the Indian Premier League. In the IPL, however, he did not last long: in 2020, Sheldon began playing for Kings XI Punjab, and in 2021, the contract was revoked.
In 2019, Sheldon Cottrell distinguished himself at the Cricket World Cup. He was the leading West Indies batsman to take 12 wickets in nine matches.
Teams Sheldon Cottrell played for:
West Indies, West Indies A, Deccan Gladiators, Kings XI Punjab, Rangpur Rangers, St Kitts and Nevis Patriots, Antigua Hawksbills, Jamaica, Leeward Islands, Sagicor High Performance Centre, Vancouver Knights, West Indies Cricket Board President's XI.
Sheldon Cottrell plays in the West Indies national team under number 19.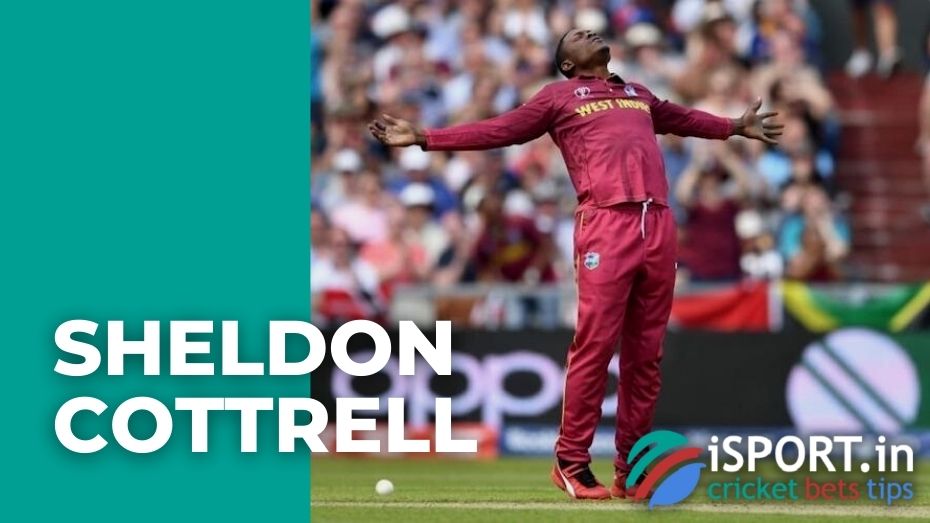 Sheldon Cottrell: personal life, interesting facts
Alas, almost nothing is known about the personal life of Sheldon Cottrell. The player does not disclose information about his family. We tried to look at his social networks and found out that the athlete's mother's name is Nathalee Cornwall. In 2020, she celebrated her birthday. She was 51 years old, which allows us to calculate that Nathalee gave birth to Sheldon quite early – at the age of 18.
Sheldon Cottrell himself is apparently single, but he has two sons – the eldest and the youngest. Cottrell willingly shares photos with them on his Instagram, which he signs as "My reasons for smiling".
Interesting facts about Sheldon Cottrell:
His full name is Sheldon Shane Cottrell.
The game nickname is Colonel.
Known for his signature after every wicket celebration on the cricket field: Sheldon salutes like a soldier. And this is not just a bright gesture. Cottrell is a Jamaican Defense Force soldier.
In his free time from cricket competitions, he enjoys playing golf, swimming, listening to music.
Cricketers who inspire him: Chris Gayle, Steve Smith, and Virat Kohli.
The athlete's wealth is estimated at about 2 million US dollars.
Sheldon Cottrell actively updates social networks. More than 75 thousand people have subscribed to Instagram, which he has under the nickname @salutecottrell.