Ravindra Jadeja
Domestic Team:
Saurashtra
Date of Birth:
06.12.1988
Bowling Style:
Left-arm Orthodox
Test Rankings
ODI Rankings
T20I Rankings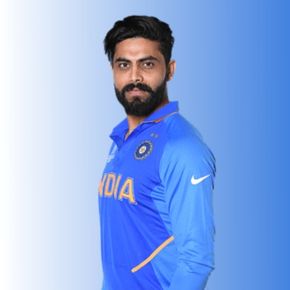 Ravindra Jadeja - All-rounder from India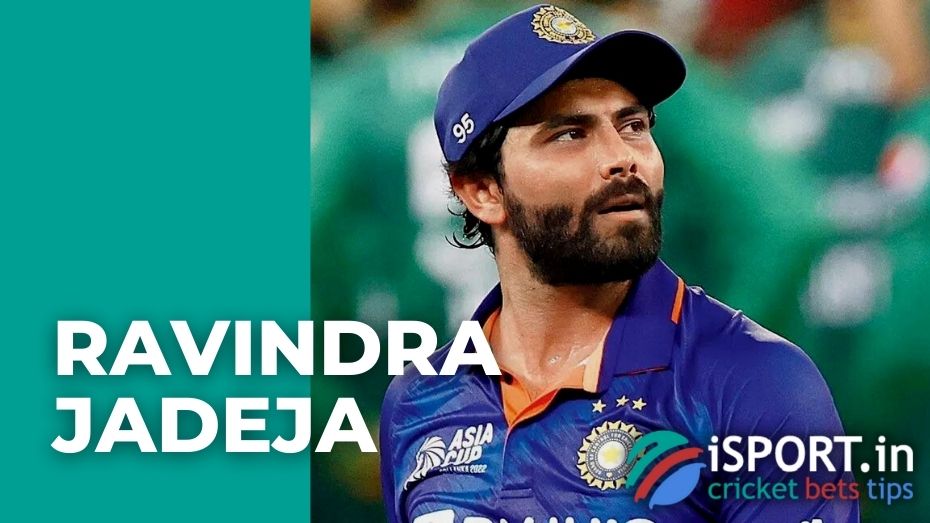 Cricket is considered the most popular sport in India. Therefore, it is not surprising that the whole world recognizes many famous and talented cricketers of the country. One of them is Ravindra Jadeja (also known by the nicknames Rockstar, Jaddu and Sir Jadeja), the Indian national team player who also plays in the Saurashtra and the Chennai Super Kings clubs.
Ravindra Jadeja was born on December 6, 1988 in Navagam Ghed, Jamnagar district of Gujarat state, India. The future athlete grew up in the most ordinary family, where no one was associated with cricket: his father worked as a watchman, his mother worked in medicine. Since childhood, Ravindra dreamed of playing cricket and getting into professional sports, but his father insisted that his son choose a military career and become an army officer. However, Ravindra did not obey and focused on sports development, which, of course, he hardly regrets.
When Ravindra Jadeja was 17 years old, a tragic incident occurred in his family: his mother died in a car accident. This had a strong emotional shake-up on the young athlete, and he was on the verge of giving up cricket at the initial stage. However, suppressing all negative emotions, Ravindra Jadeja still remained in the sport.
Ravindra Jadeja has had a wonderful personal life: he is married to Reeva Solanki since April 17, 2016. In July 2017, the couple had a daughter. On the athlete's page on the Instagram social network, family photos rarely flash. However, even judging by the few selfies, we can say that Ravindra Jadeja considers himself a happy person.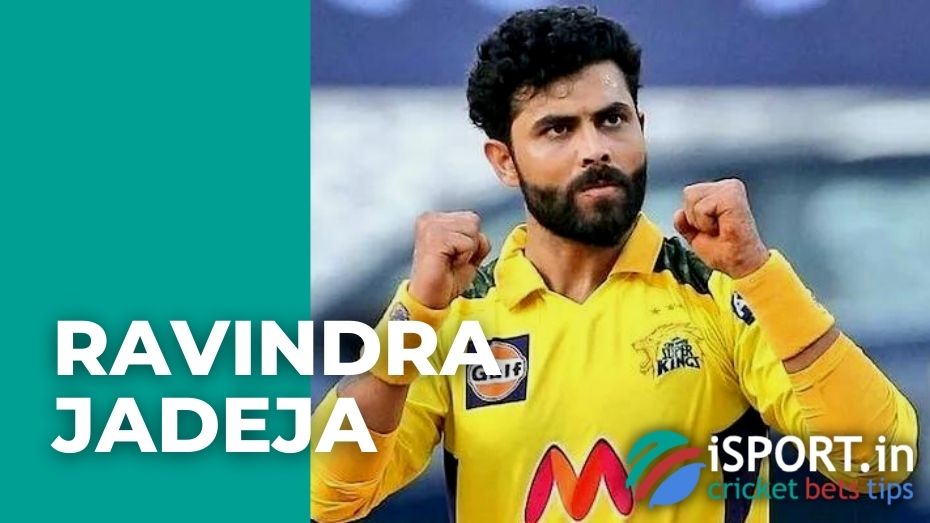 Ravindra Jadeja: professional career
Ravindra Jadeja's career, like many famous cricketers', began with playing for the national team in the U19 championships. For the first time, an athlete performed in it in 2005. Four years later, he moved to the main squad of the Indian national team, for which he still plays. He made his ODI debut on February 8, 2009, in the T20I on February 10, 2009, and in test cricket on December 13, 2012.
Apart from the international arena, Ravindra Jadeja participates in the Indian domestic cricket championships. From 2006 to the present, he has been playing for the Saurashtra, and he has also played for the Chennai Super Kings since 2018. In addition to these two clubs, the athlete played for the Rajasthan Royals, the Kochi Tuskers Kerala and the Gujarat Lions teams.
Ravindra Jadeja: achievements and interesting facts about the player
Sports achievements that will forever go down in history are the goal of any athlete. Various titles and awards are achieved with great difficulty, and they can be the result of many years of training. Of course, Ravindra Jadeja has many achievements that have been written him in the history of world cricket. Let's talk about the most significant ones:
In the 2008-2009 season, Ravindra Jadeja won the Madhavrao Scindia award for most wickets in the Ranji Trophy.
Ravindra was the third Indian cricketer to score 2,000 points and 150 wickets in the ODI.
In August 2013, he became the № 1 ODI Cricket bowler by ICC.
In March 2017, Ravindra Jadeja became the best bowler in the world, ahead of Ravichandran Ashwin, who held the title for a very long time.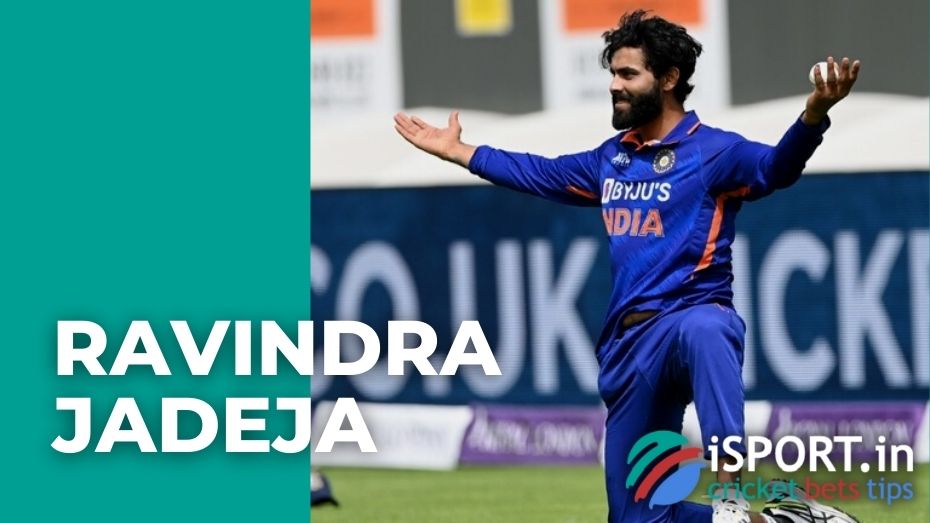 The life of an athlete is not only endless training and performances in tournaments. There is a place for both hobbies and entertainment. Here are some interesting facts about Ravindra Jadeja that will help you understand a little the famous cricketer's lifestyle:
One of his main hobbies is horse riding. He often posts photos on his pages on social networks, which once again confirm this.
Ravindra Jadeja is not only a cricketer. He also owns "Jaddu's Food Field" restaurant in Rajkot, Gujarat state.
Ravindra considers "12" to be his lucky number.
The athlete is also proficient in sword fencing, which is often reflected in his winning celebrations.
Ravindra Jadeja maintains his pages on Instagram (over 3.3 million subscribers), Twitter (over 3.3 million subscribers) and Facebook (over 10 million subscribers). The content posted there is versatile, from photos from the playing field to photos of horses that the athlete loves so much. And on Twitter, Ravindra Jadeja likes to express his opinion about everything that happens around him periodically.