Mushfiqur Rahim
Domestic Team:
Rajshahi Division
Date of Birth:
04.02.1986
Batting Style:
Right Hand
Test Rankings
ODI Rankings
T20I Rankings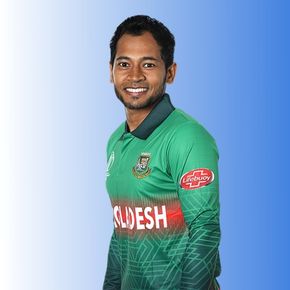 Mushfiqur Rahim: a brief biography of a cricketer from Bangladesh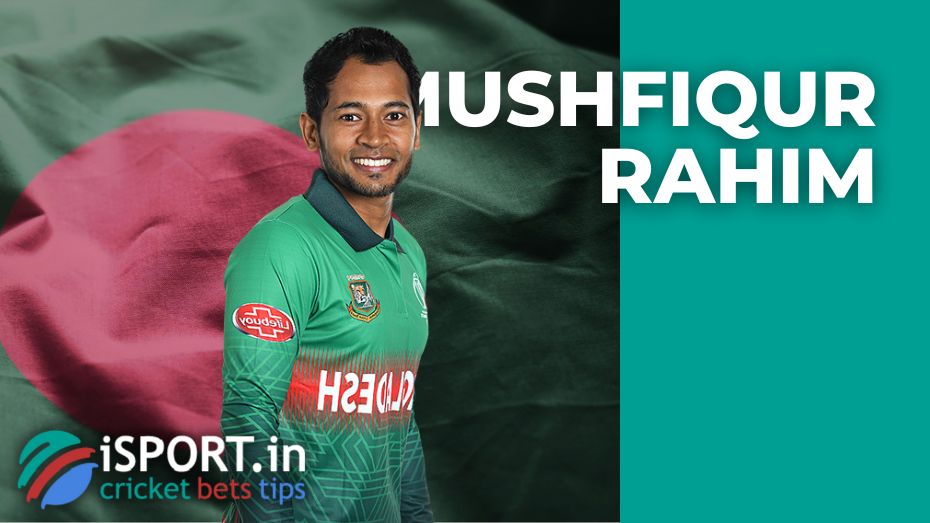 If you ask cricket fans, "who is one of the strongest and most famous cricketers from Bangladesh" most will call the name Mushfiqur Rahim. This athlete is known for his outstanding results of games for the Bangladesh national team, as well as brilliant performances for the Rajshahi Division in domestic tournaments. Often fans call him by the nicknames Mushi and Mr. Dependable.
Mushfiqur Rahim was born on May 9, 1987, in Bogura, Bangladesh. The athlete received his secondary education at the Bogura Zilla School. Since then, he has been actively interested in cricket and often played at major competitions, but this did not prevent him from graduating from Jahangirnagar University and obtaining a master's degree in history in 2012. But, as we can see, he did it exclusively for self-development since he devoted all his free time to training and improving sports skills.
Mushfiqur Rahim is doing fine in his personal life. Since 2014, he has been married to Jannatul Kawsar Mondi. She is the sister of Mishti, the wife of another famous cricketer Mahmudullah. A happily married couple is raising a son named Mayan, who was born in 2018.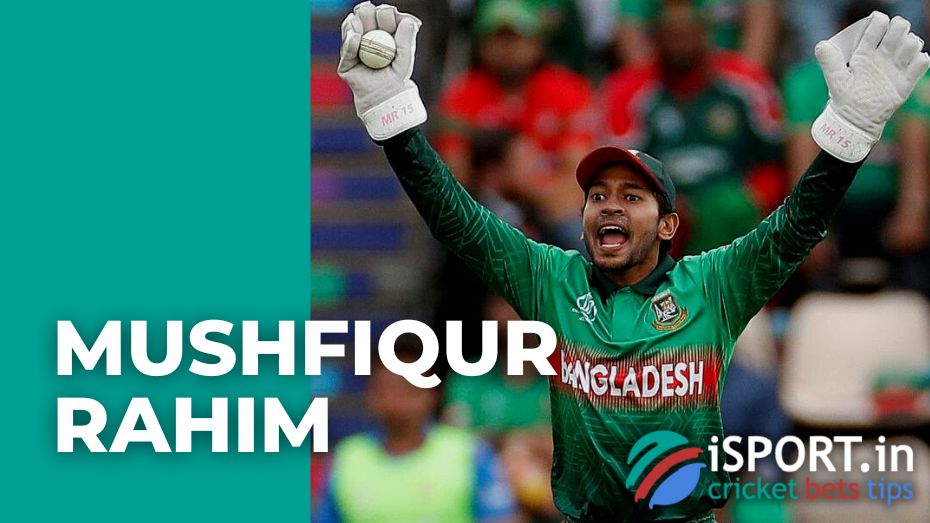 Mushfiqur Rahim: professional career
Mushfiqur Rahim started his career as a member of the Bangladesh national team in 2005. He made his test debut on May 26, 2005, against England. Also, due to his athletic skills, in 2011, Rahim was appointed captain of the Bangladesh national team and remained so until 2018. Now he continues to play for the national team at international championships.
Mushfiqur Rahim has been playing for Rajshahi Division in various national tournaments since 2008 to the present. In addition to this team, during his career, he managed to be a member of the following clubs: Sylhet Division, Duronto Rajshahi, Nagenahira Nagas, Sylhet Royals, Sylhet Super Stars, Karachi Kings, Barisal Bulls, Rajshahi Kings, Nangarhar Leopards, Khulna Tigers, Beximco Dhaka.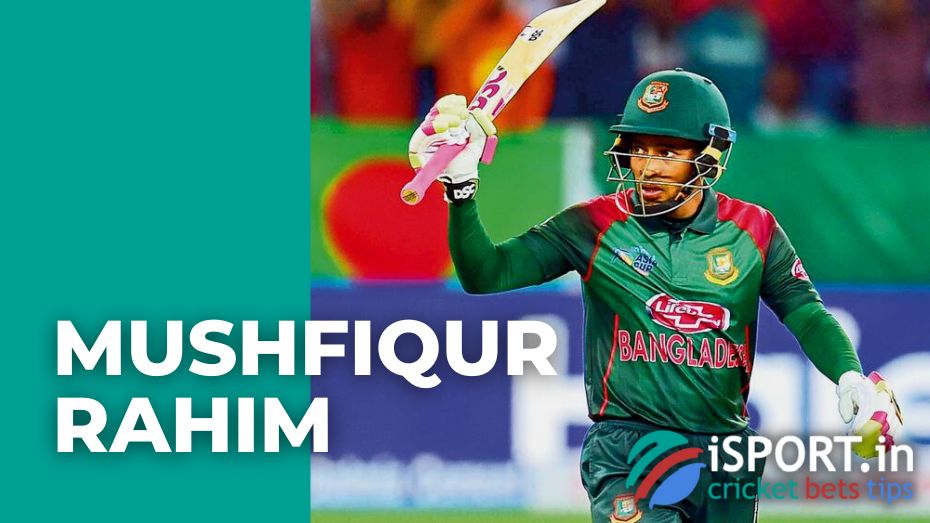 Mushfiqur Rahim: achievements and interesting facts about the player
Mushfiqur Rahim is one of the most famous modern cricketers in the world. Naturally, he achieved popularity for a reason, but thanks to his efforts and various achievements, of which he has accumulated a lot. Moreover, the athlete is considered the best player of Bangladesh in test matches. We tell you about the most important events in Rahim's career:
In 2019, Mushfiqur Rahim was included in the list of the most famous athletes in the world, according to ESPN.
Mushfiqur Rahim is the first and only test cricketer to score two double hundreds.
In addition, Mushfiqur is the first Bangladeshi batsman to score three double hundreds in tests.
On May 25, 2021, in a match against Sri Lanka, he became the first and only Bangladeshi cricketer to win 150 international matches.
Of course, in addition to sports, Mushfiqur Rahim has a life off the field. He has his own interests and preferences, as well as various life events that occur. To make it better clear to you what kind of person he is, we tell you some interesting facts about Mushfiqur Rahim:
In fact, while studying at the university, Mushfiqur wanted to give up everything and completely immerse himself in cricket. However, his parents insisted that he get at least a master's degree.
In addition to cricket, Mushfiqur Rahim is fond of football. He supports Barcelona, and his favorite player is Messi.
The athlete actively keeps his form. He starts his day with sports and clearly follows all the instructions of the coach.
One of Rahim's main hobbies is traveling. His dream is to travel around the world with his family, and his favorite place to relax is Australia.
Mushfiqur Rahim's favorite cricketer is Chris Gayle. He considers him one of the most interesting people in the world of cricket.
Rahim actively updates Twitter (more than 1.4 million subscribers), Facebook (more than 12 million subscribers) and Instagram (more than 1.3 million subscribers). The athlete believes that blogging is part of his job, so he regularly posts new content.