Matt Henry
Domestic Team:
Canterbury Cricket Team
Date of Birth:
14.12.1991
Batting Style:
Right Hand
Bowling Style:
Right-arm Fast Seam
Test Rankings
ODI Rankings
T20I Rankings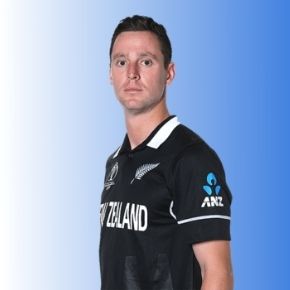 Matt Henry - Professional Bowler from New Zealand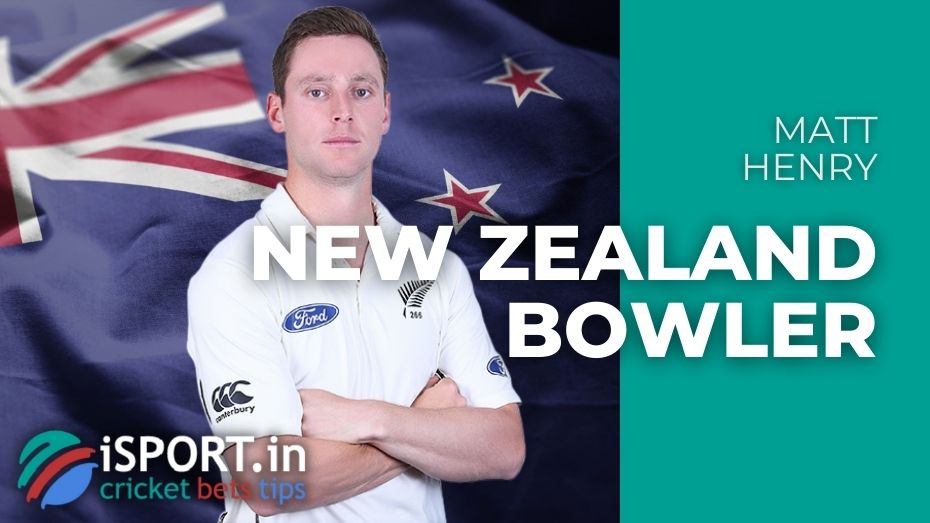 Matt Henry (Matthew James Henry) was born on December 14, 1991 in Christchurch, New Zealand. Played for the national team and the Canterbury team, he is considered one of the brightest and most stable bowlers of his generation.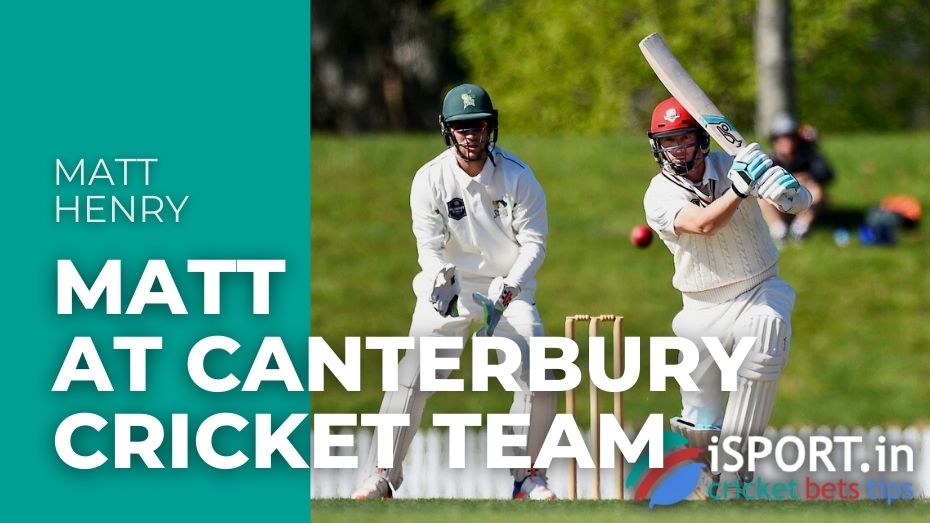 Before focusing on cricket, he attended St. Joseph's School in Papanui and St. Bede's College in Christchurch. However, it was not only the desire to get an education that caused Matt Henry to delay entering the international arena: like Shane Bond, to whom he is often compared, the New Zealand bowler is prone to injury. In particular, he underwent a complex spinal surgery in 2012, after which he recovered for a long time.
Matt's ODI debut came in 2014 and was so compelling that he got noticed at the IPL. After a season in the Chennai Super Kings, the New Zealander moved to England, where he alternately represented in the Championship of Worcestershire and Kent. In addition, in 2017, Matt Henry played for the Derbyshire in the NatWest t20 Blast.
Glenn Maxwell: player in teams
After a brilliant season in Kent, the New Zealander is heading back to the IPL to offer his services to the Kings XI Punjab, who shell out five million rupees for him. He was supposed to take part in the first ever Euro T20 Slam draw in 2019, but shortly before the start, the tournament was canceled. Thus, the following clubs appear in the track record of the New Zealand cricketer:
Chennai Super Kings (2014).
Worcestershire (2016).
Kings XI Punjab (2017).
Derbyshire (2017).
Kent (2018).
Edinburgh Rocks (2019).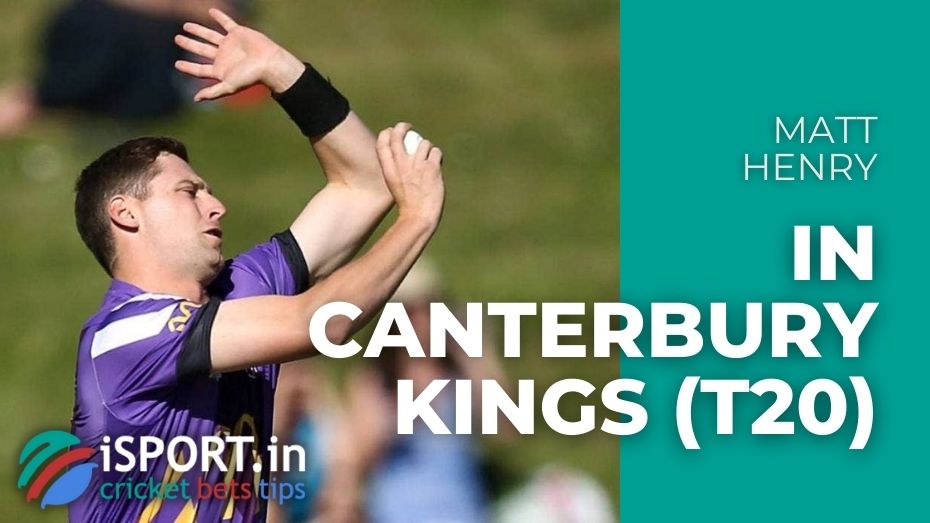 Matt Henry: performing internationally
Matt Henry made his T20I debut in December 2014 (match against Pakistan). Despite his quite convincing performance, he did not make it to the main squad of the national team for the 2015 Cricket World Cup. Nevertheless, he entered the field after Adam Milne needed a replacement in the semifinals. Matt Henry also played in the final, after which his right to represent the team in the international arena was no longer questioned.
Matt Henry was included in the national team's application for a test match against England in May of the same year.
Matt Henry was one of twenty New Zealand players to be offered a one-year contract by the New Zealand Cricket in May 2018. In the spring of next year, the experienced bowler was included in the main application for the 2019 Cricket World Cup. In the summer, he played his fiftieth match in ODI. In the first semifinal against the Indian national team, he produced brilliant results (3/37) and was recognized as the match player.
Former cricketer Daniel Vettori, who currently coaches New Zealand bowlers, noted:
Against such a masterful line of batsmen, he had to play with surgical precision. And he succeeded – that's why New Zealand won.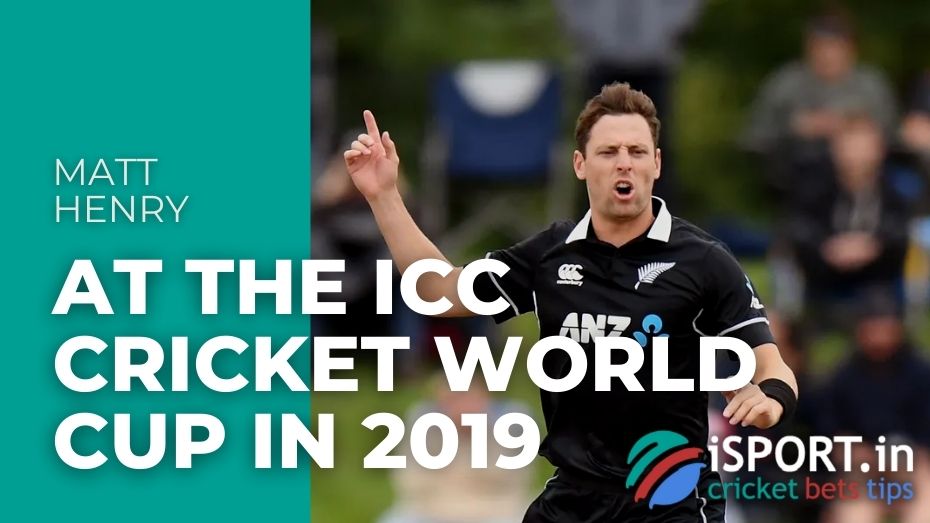 Matt Henry: Lately
Unfortunately, recent seasons have brought several disappointments to Matt Henry. His contract with the Kent was canceled due to the outbreak of COVID-19 in the spring of 2020, due to which the vast majority of sports events in England were either canceled or postponed indefinitely. A few months later, he was injured again: a rapid test showed a broken finger, which effectively ruled out the possibility of a bowler participating in the Plunket Shield draw.
Team physiotherapist Tim Dovbysh said:
He will need rest. He is still valuable to the team so that he will resume training as soon as possible.
It is worth noting that although Matt Henry managed to play for New Zealand in all formats, he was most effective in white ball cricket. Analysts often call him one of the mainstays of the national team and its most formidable weapon, but injuries continue to haunt Matt Henry, periodically leaving him on the sidelines. And yet, despite the fact that his playing speed has decreased over the years, he has not lost his skill and is still able to cause a lot of trouble for the enemy's defense.
Matt Henry: interesting facts
Matt's unofficial nickname is "Mister Nice Guy".
Matt Henry's girlfriend's name is Holly Carran. She is a journalist.
Matt Henry: briefly about the player
Where does Matt Henry play?
What is the role of Matt Henry?
Since what year has Matt Henry been playing cricket?