Andar Bahar Daily Jackpot on Indibet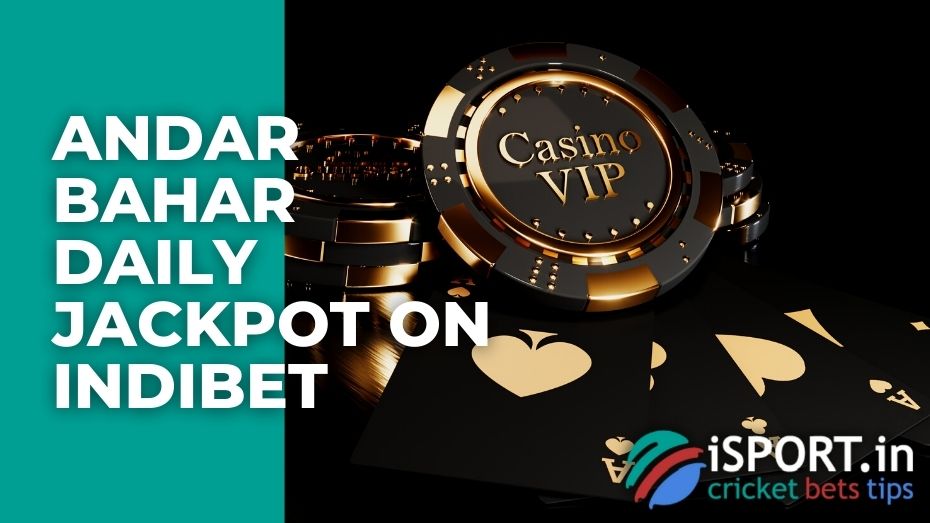 Do you like not only to bet on sports but also to play in an online casino? Then the famous betting company Indibet has an exciting offer for you. Imagine that, in addition to the main prize, you have a chance to receive additional winnings every day. Are you already interested? Then welcome the promotion Andar Bahar Daily Jackpot on Indibet. In this article, we will tell you in detail how to try your luck and win additional prizes.
Andar Bahar Daily jackpot on Indibet: how to become a participant of the promotion
Bookmakers all over the world constantly offer various ways of additional winnings, and Indibet is no exception. On the company's website, you can not only bet on sports; service is available to players, for example, playing slots. That is why the promotion Andar Bahar Daily Jackpot on Indibet is very appropriate here.
We tell you how to join in:
Log in or register on the Indibet company website. To place bets and play at an online casino, the user needs a registered account. If you are a long-time customer of Indibet, just go to the third point of the instructions. And all newcomers can get an incredible bonus: register on the company's website using our Indibet promotion code, which we replaced with a promo link since it's more convenient. With its help, you can get up to a 10,000 INR bonus for both sports betting and casino. You can use the offer only once, so do not miss your chance.
Fill out the game profile. Next, the player needs to specify personal and contact details in the personal account of the game profile. In addition, the specified information must be confirmed (all detailed instructions are in the same personal account). You only need to go through this procedure once to remove all restrictions for playing on Indibet.
Place bets in qualifying games. The promotion Andar Bahar Daily Jackpot on Indibet involves some games located on the site. And here is their current list: Ezugi Live Casino Andar Bahar, Super Spade Games Live Casino Andar Bahar, and Marble Live Casino Andar Bahar. By placing a bet in them, the user is included in the list of applicants for an additional prize. It is noted that qualifying bets should be made exclusively with real funds.
Become a participant in the prize draw. The winners are chosen the next day at 17:00 IST. That is, if a player made a qualifying bet on Tuesday, the organizers would hold a prize draw for this bet on Wednesday. It is also noted that the draws of Friday and Saturday are held on Monday.
The promotion Andar Bahar Daily Jackpot on Indibet is held every day without time limits unless the company changes the rules.
Please note that the terms of the promotion may change. Therefore, if you decide to take part in the daily prize draw on Indibet, always check the relevance of the rules.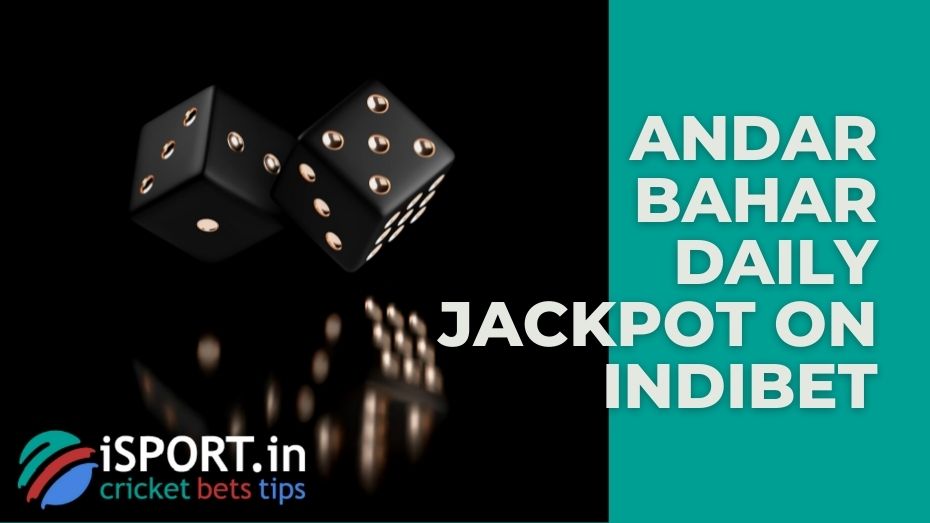 Andar Bahar Daily Jackpot on Indibet: a few additional rules
Are you going to take part in the daily jackpot draw on Indibet, or just want to make a couple of bets? In this case, you need to know a few more game rules on the website.
Now we will tell you about everything in detail:
There is only one gaming account per user. This means that the same person cannot be registered on Indibet two or more times. This is a violation of the rules and may lead to the blocking of all accounts of the violator. Accordingly, the opportunity to bet on Indibet will disappear. Therefore – play only honestly!
The Company may make changes to the terms of the promotion at any time without notifying the players. That is why we said above that it is always better to check the relevance of the conditions if you want to participate in the promotion.
Are there any questions left? It's not a big deal because they can always be answered by the support service of the betting company Indibet. Their employees are always in touch, so you can ask your questions at any time of the day or night, choosing the most convenient way of communication for you.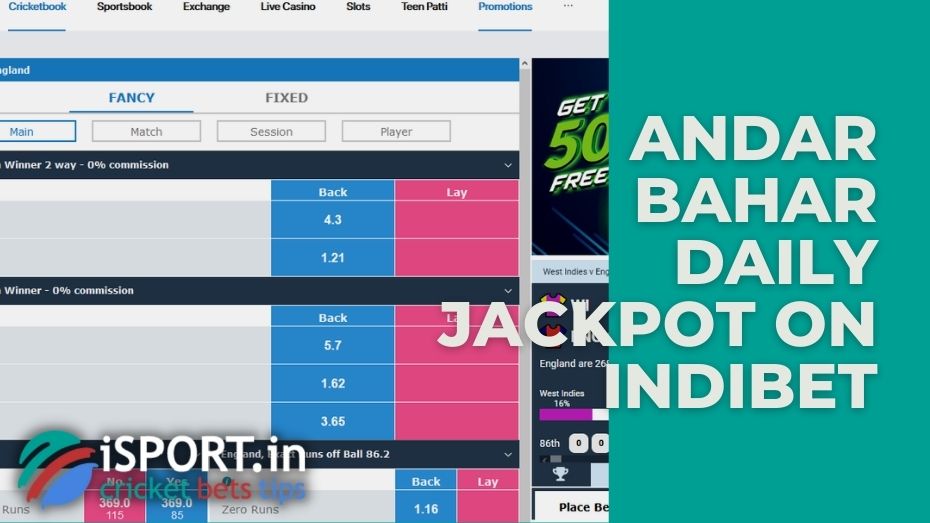 Andar Bahar Daily jackpot on Indibet: advantages of the promotion
Many Indibet users take part in the daily jackpot draw. And all because the offer is profitable from all sides and has delightful advantages.
Why do players like this bonus offer so much? We tell you about its main advantages:
You can claim winnings every day. Probably the essential point is that the draws are held literally every day. That is, every day, you can not only place bets but also become a contender for a larger prize without spending any additional money. Roughly speaking, the user loses absolutely nothing by taking part in this promotion.
The prize does not require wagering. This advantage is the most pleasant. While many betting companies and online casinos set conditions for wagering awards with relatively large wagers, Indibet decided to go the other way: all the money won under this bonus offer goes directly to the main account of the winners. The player can either withdraw funds or place new bets on them.
No complicated rules. As you can see for yourself, the Indibet betting company has not set any difficult conditions for participating in daily jackpot draws. Just make at least one qualifying bet, and you become a contender for an additional cash prize.
You will find the most profitable promotions from betting companies and online casinos on our website. Follow the news so as not to miss all the fun.